The Law Society of Upper Canada needs to act more radically than new government legislation would permit if it wants to retain oversight of the profession, a law professor who supports the principle of self-regulation says.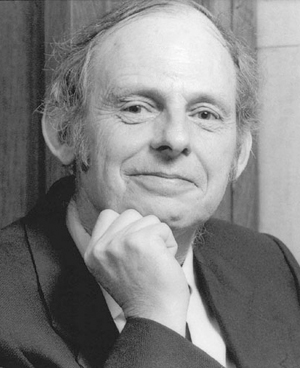 University of Toronto law professor Michael Trebilcock says amendments to the Law Society Act introduced by the provincial government last week may not be enough to fend off critics who maintain the current model lacks accountability.
"In the medium term, they will have to go further than these amendments do," Trebilcock says. "Otherwise, even more radical proposals to have direct government oversight of the legal profession are likely to gain traction, as they have in other jurisdictions."
England, New Zealand, and several Australian states have eschewed self-regulation of lawyers in favour of new models with varying levels of government influence, but Trebilcock says he would rather see law societies remain in control because of the unique nature of the profession.
"Unlike other professions, lawyers often find themselves acting for clients with interests opposed to that of the state, so independence from government is an important check and balance in promoting the rule of law."
Law society benchers, such as Clayton Ruby and Harvey Strosberg, warned during the December debate on governance reform that taking the issue to Queen's Park could open up a Pandora's box. "If this act is opened up, it is impossible to control what the outcome will be," Strosberg said.
However, the amendments proposed by the government stay true to the script written by Convocation in December.
They would alter the act to end life-bencher status for those having served four times as well as ex-officio bencher status. The law also includes grandfather clauses to exempt current benchers.
The LSUC has welcomed the government's move, saying the changes would foster renewal at the institution.
"I would like to thank the government for taking steps to ensure a dynamic, accountable, and modern governance model for the law society," said Treasurer Derry Millar.
The proposals were the result of three years of study and consultations. So far, they're receiving praise from a number of legal organizations, including the Canadian Bar Association and the Advocates' Society.
Robert Zochodne, chairman of the County & District Law Presidents' Association, said the reforms provide a framework for a "more accountable and transparent self-regulatory legal industry."
Alice Woolley, an expert on the legal profession at the University of Calgary Faculty of Law, says the law society deserves credit for identifying and addressing problems in its governance model by ending life-bencher status.
"As far as I'm aware, other law societies do not have members of this type. I don't see how the prior system was remotely justifiable, and it seems to me to be absolutely essential," she says.
But Trebilcock warns provincial lawmakers will eventually come back to the issue of self-regulation, something Bencher Bob Aaron hopes will happen sooner rather than later.
He expects to appear at standing committee hearings on the legislation at Queen's Park, where he hopes to convince MPPs studying the minutiae of the bill that the amendments don't go far enough.
"They haven't heard the other side of the story yet," he says, noting that Convocation was, and remains, deeply divided on governance reform. "I'm anticipating a large minority of Convocation will support me or at least will oppose the amendments."
Aaron is highly critical of the LSUC's record, saying low voter turnout shows how alienated lawyers feel from the regulator. As a result, he argues government oversight is the best solution, something he acknowledges goes a step further than most of his colleagues would advocate.
"The government can't possibly do a worse job than we've already done," he says. "It's time the profession and the province had a serious discussion about a takeover of the law society.
I don't know what it would look like, and it doesn't necessarily have to mean a complete takeover but it can't be worse that what we've got."
Trebilcock, meanwhile, has his own set of proposals that he says could placate critics of self-regulation.
He would increase the number of lay benchers to have at least a quarter of all positions come from outside interests groups, such as the United Way and legal aid clinics, to "represent the users, rather than the providers, of legal services."
Trebilcock also suggests a non-lawyer should act as ombudsman to investigate complaints and oversee disciplinary proceedings, a move he says would improve relations with the public.
"Whatever its merit, there is a public perception that lawyers are likely to close ranks and protect one of their own."
But Woolley isn't so sure the largely self-regulatory structure that governs lawyers here is under threat because, she says, Canada has a less politically engaged culture than countries such as the United Kingdom.
She argues law societies across the country have done a good job of being proactive, especially considering their limited budgets and reliance on volunteers.
"When you think about the fact that we are relying on people giving their time to get government work done, it's incredible that they do anything. And they do a lot. We don't populate the National Energy Board with volunteers," Woolley says.
She also points out that law societies are creatures of provincial statutes, which makes it impossible for them to completely escape government oversight anyway.
In the debate over regulation, it's sometimes easy to lose sight of its ultimate aims, she adds.
"I think it is far less important who regulates lawyers than that regulation is done in the right way and in the public interest. What you really want is good, effective regulation.
You've got to be on top of anachronisms in the regulatory process, not to protect your self-regulatory power but simply because it's good regulatory practice."