An overhaul of the Law Society of Upper Canada's licensing process could see articling terms cut to as little as six months if benchers approve the changes later this month.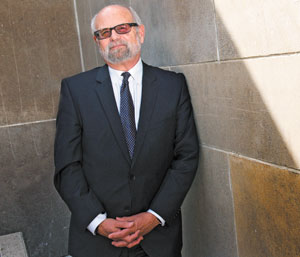 In a proposal delivered for information at Convocation on April 28, the regulator's professional development and competence committee recommended reducing the articling requirement for all applicants outside the law practice program stream to nine months from the current 10-month term.
The committee also opened up the possibility of a further three-month abridgment for students who have developed practical skills in "experiential learning programs" during law school, such as law firm summer programs or university-sponsored legal clinics.
Both articling students and their principals must consent to an abridgment before the law society would approve it, but Kingston, Ont. Bencher Bradley Wright sees that as a foregone conclusion.
"It'll be six-month articling. No principal is going to deny the student the three months. It'll turn out to be six months, and that will cause more difficulties I think," Wright told fellow benchers at Convocation.
Howard Goldblatt disagrees. The chair of the professional development and competence committee tells
Law Times
that the shortened term will only be available to students who take part in a program accredited by the law society, and he says the idea is to inject an element of flexibility into the licensing process for both articling students and their principals.
"It may make it possible for a firm that can't afford a 10-month commitment to take a student for six months instead," says Goldblatt, a partner at Toronto firm Goldblatt Partners LLP.
Internationally trained lawyers would also qualify for an abridgment of up to three months based on prior practice experience abroad, but the new proposal would remove the possibility of a complete articling exemption, which is currently available to international candidates with a minimum of 10 months experience practising in common law jurisdictions. Goldblatt says the proposal will help foreign-trained lawyers acclimatize to practice in Ontario, but he admits there was dissent from some members of his committee who would rather maintain the option of complete articling exemption for exceptional cases.
In addition to the articling changes, the committee also wants to combine the two seven-hour barrister and solicitor licensing examinations into a single five-hour "Practice and Procedure Examination" following a re-validation process to ensure it tests the skills required by new lawyers in practice. Starting in the 2017-2018 licensing year, candidates must also pass the new PPE before progressing to the experiential component of the licensing process: articling or the law practice program. At Convocation, Wright worried about what might be lost in the merger.
"In most of the world, solicitors and barristers are completely different professions, and there's a reason for that, so I'm not sure if combining the exams into one is a good idea," he said.
Under the plan, the LSUC will also develop a brand new "Practice Skills Examination" as the final hurdle to the call to the bar, designed to assess the skills developed during articling, as well as practice management, professional responsibility, and ethics. Goldblatt wants to see the examination in place by the 2018-2019 licensing year, acknowledging it may take an extra year to get it in place because the law society will have to start from scratch in developing the test.
Maryellen Symons of Toronto firm Symons Law, a long-time critic of the LSUC's licensing process, says she is encouraged by the proposal. Last year, she was one of 15 signatories to a motion at the law society's AGM that called for all firms with more than seven lawyers to take a randomly assigned articling student, protesting the disconnect between the academic and practical aspects of legal education.
"Looking at this proposal, there seems to be a lot more emphasis on the practical aspects of law, which I think is a good thing," Symons says. "It's not the ideal world of legal education as I see it, but it's certainly a step in the right direction, and anything that leads towards the fuller integration of the academic and the practical looks good to me."
Candidates would have three years from registration to complete all the licensing requirements, including a maximum of two failures for each examination. However, anyone who doesn't make the grade within the three-year deadline would be barred from registering for a second time.
"When you consider that you get three years and three attempts at each of the exams, I think that's a fair opportunity for candidates," Goldblatt says. "The purpose behind all of this is to enhance licensing standards, which benchers have adopted as our top strategic priority."
Benchers are scheduled to vote on the plan at their next meeting on May 26 following a consultation period when the professional development and competence committee will accept input from interested parties.
Rocco Galati, elected last year to his first term on the law society's governing body, called that "a ridiculous turnaround time for something of this nature," expressing concern for law students who can't get enough experience to qualify for an articling abridgment.
Wright also called for more time to consider feedback before imposing changes he characterized as "quite impactful."
"I think you're going to need a heck of a lot more time than just two more weeks to think this through and get some input," Wright said.
Goldblatt remains confident that everyone who wants to will get their chance to weigh in on the proposals.
"We're very open to communication, and I expect we'll have a fair amount of input," he says.