'He fought for the underdog, and he was consistent.'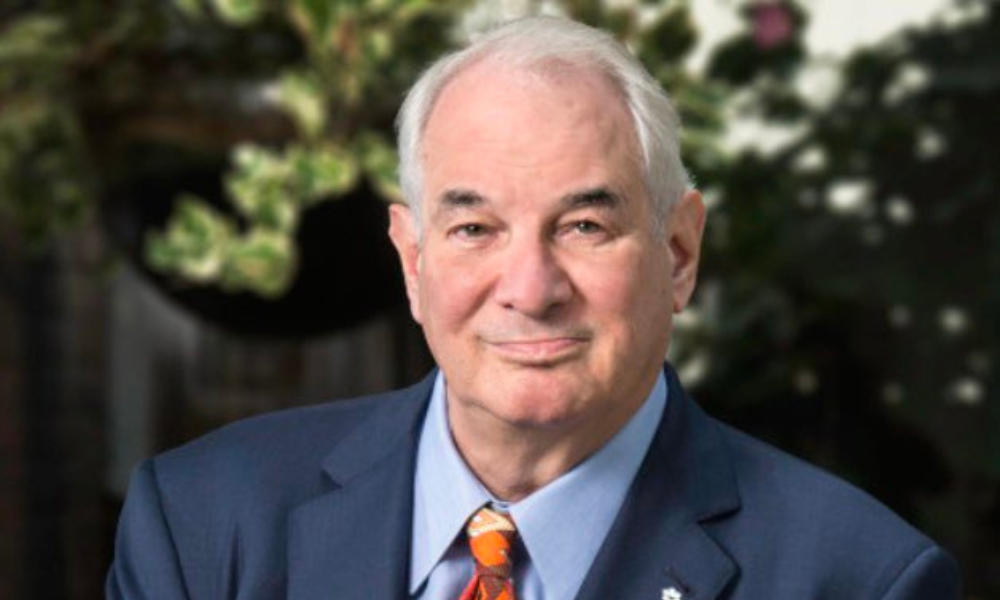 The legal profession mourns the loss of prominent Canadian civil rights lawyer and activist Clayton Ruby. Ruby retired about a year and a half ago and was a partner at Ruby Shiller Enenajor DuGiuseppe, a Toronto-based law firm specializing in criminal, civil, regulatory, and constitutional litigation. He died on Tuesday, Aug. 2, at the age of 80.
The firm shared the news of his passing in a tweet posted early Wednesday afternoon, calling Ruby a "leader and mentor." They said he was a "dedicated advocate for human rights, a champion of the underdog and a loving friend."
Long-time friend and law firm partner Stephanie DuGiuseppe told Law Times that Ruby was legally and analytically brilliant with a one-of-a-kind mind.
DuGiuseppe says she was a sole practitioner when Ruby took an active interest in her career and mentored her. She ended up joining his firm.
"Everything he did always came back to the strong core values of love, compassion, empathy, and justice."
Ruby's approach to a legal problem was always searching for the solution that would add more goodness to the world, and DuGiuseppe says it was remarkable.
"It's such an incredible experience to work with somebody who wore his heart on his sleeve and always approached his work first, from the perspective of what's the right answer for humankind."
Ruby loved the intellectual pursuit of law, but DuGiuseppe says it was all about how to make the world a better place, and he made that the central value of every firm decision.
Ruby was just a wonderfully funny and kind person with an absolute joy for life and someone you can certainly say that he died with no regrets, she says. "He followed his heart in his life and lived very much to the fullest."
DuGiuseppe says Ruby leaves behind an incredible legacy of lawyers whom he mentored generously. "There are many of us, and we can only hope to continue putting that goodness out into the world as he taught us."
Managing partner at KMM Lawyers, Miguna Miguna, says Ruby was one of the most outstanding lawyers he had ever been aware of and arguably the greatest Canadian lawyer.
"Clayton Ruby was more than a jurisprudential giant. He was passionate, loved humanity, and committed to social justice. He fought for the underdog, and he was consistent."
Miguna did not know Ruby personally but encountered his work and says that in his 27 years of practicing law, he saw Ruby fight for social justice on every issue, including racism, sexism, and abortion rights.
"He fought for the wrongfully convicted people, so when I heard of his death, it was one of the worst news I have had in a very long time."
Miguna says that Ruby stood up for all the marginalized, regardless of colour, in a predominantly white society, which is significant to him as an African lawyer and a Black man.
Miguna says Ruby did not just litigate on behalf of the marginalized in typical legal situations but was the longest-sitting bencher at the Law Society of Ontario and a part of the LSO tribunal.
"Where he was in positions of power and decision making, and he saw a lawyer of colour or a Black lawyer whom he believed was not being treated fairly by the Law Society, Clayton Ruby stepped forward and acted as a fair, objective, and just decision maker," Miguna says.
"He was a completely beautiful human being. The kind of human being I would like to see because if all of us did what he did, the world would be completely different."
During his long legal career, Ruby represented numerous high-profile clients, notably Guy Paul Morin, who was wrongly convicted - then exonerated - in the October 1984 rape and murder of eight-year-old Christine Jessop.
Among other things, Ruby was also instrumental in fighting for the rights of LGBTQ people in Canada. He successfully took on the federal government when he defended Michelle Douglas, who in 1989 was dismissed from the Canadian Forces for her sexual orientation. Douglas launched a lawsuit, which ended the military's discriminatory policy against gays and lesbians.
Ruby leaves behind his wife Harriet Sachs, a Superior Court of Ontario judge, their children Emma and Kate, and two grandchildren.