Legal aid working group integrated into larger bencher committee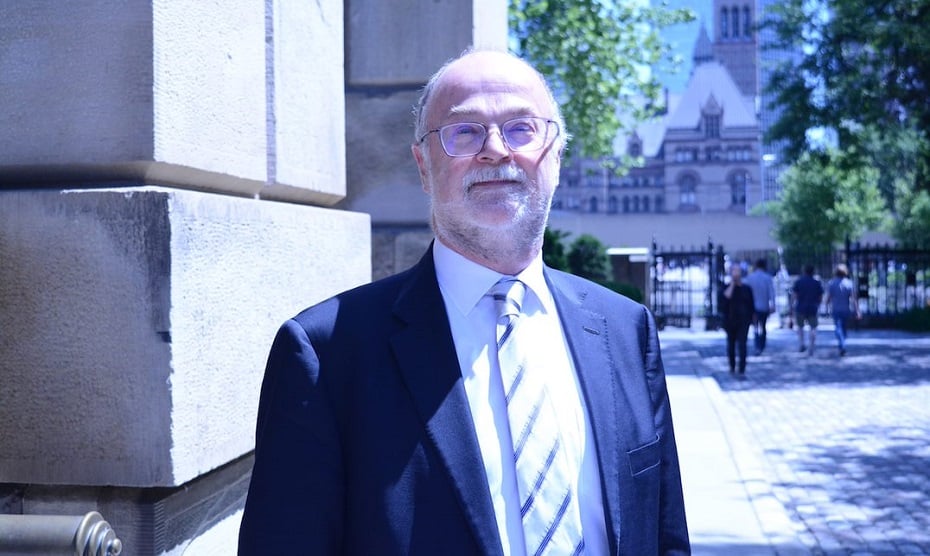 The Law Society of Ontario has and will continue to work on issues facing Legal Aid Ontario under its new committee structure, the treasurer says.
The law society's Legal Aid Working Group was discontinued last week with its responsibilities delegated to the access to justice committee.
The LSO also approved new committee appointments to the access to justice committee, which now includes benchers Cathy Corsetti, Murray Klippenstein, Robert Burd, Paul Cooper, Dianne Corbiere, Jean-Jacques Desgranges, Sam Goldstein, Shelina Lalji, Benson Lau, Marian Lippa, Cecil Lyon, Brian Prill and Doug Wellman.
Treasurer Malcolm Mercer says that — although new law society benchers are now part of less granular committees than before — he's confident that they bring new energy and expertise to the LSO's long-standing legal aid project. He says senior LSO leaders have been working on legal aid issues as the committee gets going.
"We have lots of work to do, so far as legal aid is concerned," says Mercer. "I will continue to have a good working relationship with the new chair of legal aid, Charles Harnick. He and I have met a number of times and the law society was involved when he was appointed. He's got a long history with legal aid going back into the 1990s that we think is a good thing. He has an understanding of legal aid and he cares about legal aid. It's about all the players in the system working together, in changed environment, trying to be supportive of legal aid — and we are."
The restructuring of the law society's board — after a contentious election ending April 30 that unseated several incumbents — came amid significant funding changes for Legal Aid Ontario. LAO saw about a third of its budget slashed by Ontario's provincial budget this spring, and this week received a one-time federal influx to bridge legal services for refugees and immigrants. Meanwhile, there have been changes in leadership at the federal level at the justice department this year.
Despite disbanding the LSO's legal aid working group, Mercer says the law society involvement has persisted behind the scenes.
"One of the early things that I did when Minister of Justice [David] Lametti was appointed, we went to see him," says Mercer. "One of the things we talked about in the week or two after his appointment was the importance of the funding on the refugee and immigration side. We've had other representations we've made in Ottawa. It's just very gratifying to see that vulnerable people are going to have representation that wasn't available."
This time last year, then-LSO-Treasurer Paul Schabas praised the LSO's legal aid working group's progress. The group had found that LAO needed to "increase its accountability to stakeholder" and the LSO pledged to hold public symposia on legal aid issues to gather the opinions of experts.
"This is something you can come to my successor [with] — or my successor five or 10 years down the road. If you're concerned about legal aid, come to the law society and say, 'You have a role in this, too.' Because we do. And I think it's really important that we step up," said Schabas to Law Times in 2018. While legal aid was the LSO's purview from the 1960s, the legal regulator "disengaged" after a 1998 act established Legal Aid Ontario as its own, independent organization, and has recently tried to become more involved, said Schabas last year.
Unwinding the working group was less about the content of the work and more about getting new benchers caught up with their predecessors' work, Mercer says. In prepared remarks to benchers last week, Mercer said that access to justice was one of his primary considerations when assigning the new committees with more general objectives.
"The reality is that most Ontarians cannot afford the cost of legal representation to resolve disputes in our courts," he said, according to a written version of his speech. "To be clear, the Law Society as regulator of legal services has a limited ability to address many of the root causes of the challenges to access to justice. But we must do what we can to address that which is within our mandate."
Going forward, Mercer says, it will take some time for a newly constituted access to justice standing committee to get on its feet and move forward on policy issues, with so many benchers who have not had previous involvement.
"The fact that there hasn't been an access to justice committee that has been functional — since the bencher election, until it was reconstituted last week — hasn't changed the work with that we've been doing with legal aid. It just changed where it's been happening," says Mercer. "Where that work has been carried since the April 30 bencher is essentially myself as treasurer and our senior management on the government relations side — working with legal aid, the alliance for sustainable legal aid, the new attorney general — in a practical way to try to support legal aid in the situation we find ourselves in. That work has carried on, it just hasn't been with the committee."