Lawyers may be interested in flexible work arrangements, but many are still worried about the effect it could have on their careers, according to a new survey by Catalyst Canada.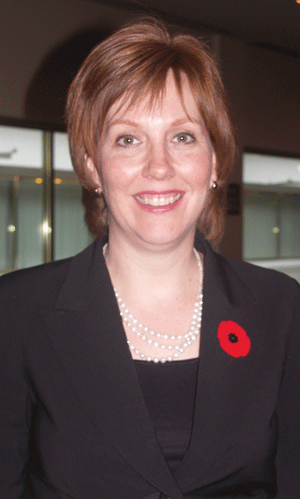 Catalyst surveyed 1,439 lawyers from Canadian firms, including 638 women and 801 men, on their perceptions of, and experiences with, flexible work arrangements.
Nearly one quarter of the lawyers surveyed said they had used a flexible work arrangement at some stage in their career. Lawyers with a spouse or partner and children were twice as likely to use this type of work arrangement.
The survey defined flexible work arrangements as "explicit conditions of employment involving adjustments of hours, scope, and/or place of work for a sustained period of time (mutually agreed upon) between associates and the firm and between partners and the firm or the firm's management committee."
The survey found that 69 per cent of those who had never used a flexible work arrangement would like to use one, and 86 per cent of people who have used a flexible work arrangement in the past would like to use one again.
However, 65 per cent of those who said they wanted to use a flexible work arrangement were concerned that they would be seen as less committed to their firm and more than half think that taking part in a flexible work arrangement will jeopardize their opportunities for professional growth.
The findings included the fact that over half of the women surveyed who use flexible work arrangements believe it limits their professional development and made them appear less committed to their firm - a view shared by only 21 per cent of male respondents who use flexible work arrangements.
In fact, over 60 per cent of men said their participation in a flexible work arrangement had no negative effects on their opportunities for career advancement, while only 31 per cent of women shared this feeling.
"When we are trying to understand that issue, men's feeling that FWA participation helped rather than hurt them, [it] may relate to the choice of the flexible work arrangement that they are using," says Deborah Gillis, executive director of Catalyst Canada.
"They are much less likely than women to choose those part-time flexible work arrangements, which means they are still putting in the full-time or the same number of hours, they're just choosing where they work and when they put in those hours."
She notes this is an issue that would require more consideration. According to the survey, women used part-time flexible work arrangements six times more often than men.
In terms of those lawyers who would like to use flexible work arrangements but have not, Gillis notes that: "When we look at the findings of the survey in terms of understanding why that might be, clearly the issue is around the perception of lawyers that the use of flexible work arrangements will be a career-limiting move for them."
She adds that only 22 per cent did not believe that a lawyer who took advantage of flexible work arrangements would automatically be sent to the "B team," while a majority of lawyers said they didn't believe that a lawyer who went on either a full- or part-time flexible work arrangement could ever become a partner.
"When there is that perception within law firms that accessing flexible work arrangements will have a negative impact on their careers, there will be hesitancy on the part of some lawyers to actually access those arrangements within their firms," she says.
Half of lawyers surveyed also said they felt their law firms did not adequately provide flexible work arrangements.
Flexible work arrangements in the survey referred to those who have a full-time flexible arrangement, where they either work flextime, a compressed work week, or telecommute, or those who work part-time where they either job-share or have a reduced work schedule.
Most lawyers who responded agreed that there are notable business reasons for using flexible work arrangements, including the fact that such arrangements would help the firm retain and recruit more women and associates in general and would reduce burnout among lawyers.
According to Gillis, a Toronto-based law firm associate works an average of 2,100 billable and non-billable hours a year.
"Lawyers are working really hard and long hours so flexible work arrangements are certainly an important tool in terms of the retention and recruitment of lawyers into firms," she says.
The majority of the lawyers surveyed suggested three different solutions to increase flexible work arrangements. These included making the business case for flexibility and changing attitudes about gender, parenthood, and job flexibility.
"Many women lawyers added that FWAs will not be widely implemented until more women are hired into, or promoted to, partnership positions where they can play a greater role in decision-making," says the report.
The respondents also added that lawyers and law firms have to work to redefine what makes a successful lawyer, to include those with different work styles.
"That would entail, for example, law firms and lawyers themselves realizing and accepting that lawyers with different working styles can be just as effective as those who follow more traditional patterns," says Gillis.