In the high-tech world of electronic discovery, lawyers need to take old-world steps to avoid negligence claims, say lawyers who practise in the area.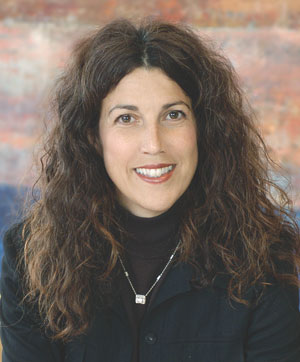 A panel of lawyers tackled e-discovery negligence at a conference on Sept. 19 organized by Sedona Canada and sponsored by the Law Society of Upper Canada, the Ontario Bar Association, and The Advocates' Society.
Susan Wortzman, co-founder of e-discovery law firm Wortzman Nickle Professional Corp., noted she has seen lawyers negligently collect too few or too many records, both of which can be fatal to a case. "If you over-collect, the problem you will face is that you are left with so much data.
You can use all the fancy tools you want to cull it but if you collect a million records and you're successful in culling 75 per cent of it, you still have 250,000 records to review, and that is a lot of records.
Now you need lawyers to sit for days, months, and maybe years, and the costs are going to become exorbitant."
Glenn Smith, a founding partner at Lenczner Slaght Royce Smith Griffin LLP, said there's a risk of negligence right at the inception of a file if lawyers fail to exert the type of supervision that seems routine in other areas of practice.
"If you allow a client to self-collect the evidence, you may already have a negligence problem. It's like having the client go through the filing cabinet without you there. You wouldn't do that in hard copy but you somehow allow it to happen today."
In the event of mistakes, judges won't look kindly on parties who failed to adequately supervise collection or put safeguards in place, Smith said.
According to Wortzman, lawyers may have to do battle over this issue since clients are often anxious to avoid the costs associated with bringing in a third-party vendor to do collection when they feel they can do just as good a job.
"One of the ways that we have dealt with it is by saying, 'OK, you can do the collection yourselves, but we're going to send someone along to see the protocol and understand in writing how exactly you're going to do that collection.'
"If someone ever has to testify, you don't want your own IT person or the client's IT person being put on the stand and subject to cross-examination on all types of issues. There's huge exposure there."
Karen Groulx, a partner at Pallett Valo LLP in Mississauga, Ont., said one of her clients actually saved money by bringing in an outside party. "You have to educate your clients as to the costs.
They think they're saving money. We saved time and money in the long run because we get searchable data that we can use."
In the United States, sanctions for e-discovery negligence can include large payments. In Ontario, sanctions are more likely to come in awards for costs.
At the same time, the new Rules of Civil Procedure, with the concept of proportionality at the heart of them, give parties ammunition against discovery tactics.
Wortzman, however, noted Canadians are making good use of cost-shifting motions that allow producing parties to transfer their discovery costs to the requesting side if they think there has been an excessive demand for materials. "People seem to be coming to the table more often in a reasonable fashion," she said.
But Smith says there could still be more discussion between parties. The new rules also require parties to agree on a discovery plan that sets out the timing for the delivery of documents.
"I would bet that lower than 10 per cent have a written electronic discovery plan," Smith said. "We actually don't have a formula for going forward with a case, and that will become tantamount to spoliation in the next round of cases.
It will be found you've breached a standard of care by not having written a discovery plan."
In addition, Smith said Canadian judges have also recently become more willing to act in cases where clients leak documents by striking claims and counterclaims as a remedy.
-
Giving the keynote address at the conference, Ontario Chief Justice Warren Winkler said proportionality and discovery plans were key to improving an area plagued with high costs.
"If the legal profession fails to adapt to the digital age in a proactive and constructive manner, there is a very real risk that lawyers will become irrelevant to dispute resolution," he said.
"Parties will have no alternative but to turn to other approaches to resolve their disputes if lawyers are unable or unwilling to embrace the behavioural change necessary to contain the cost and delay of litigation by managing electronic information effectively and efficiently."