While a new study commissioned by the Ontario Trial Lawyers Association has poured cold water on the outcomes of alternative business structures in Britain and Australia, critics say the report's narrow criteria for measuring the results misses other potential benefits of new ways of offering legal services.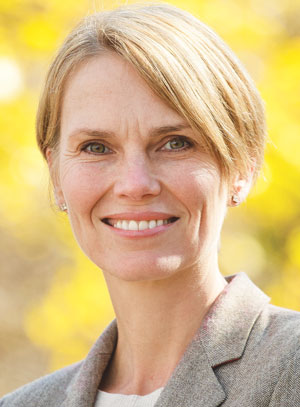 The findings of the study, conducted by University of Windsor Faculty of Law Prof. Jasminka Kalajdzic, are consistent with the association's position that there's a dearth of evidence to suggest non-lawyer ownership of law firms "directly or indirectly" leads to improvements in access to justice.
"While it is true that some ABS like Slater & Gordon [in Australia] have been successful in branding, using innovative technologies, achieving economies of scale, and increasing the number of personal injury claims, there is no data documenting a decrease in the cost of legal services or the rate of self-representation," wrote Kalajdzic in the study released by the association last week.
"Furthermore, there is no evidence of a significant impact on areas of civil justice needs that are currently most acute in Ontario."
But Jordan Furlong, principal of consulting firm Edge International, says the legal profession has to decide what its goal is in considering alternative business structures.
The obvious one, of course, is increased access to justice. But according to Furlong, it's possible to define access to justice in ways other than just lower legal fees. "Accessibility does not only mean affordability," he says.
"It's a big part of it, no question, but accessibility is also about not just how much does this cost but where can I find it and how easily is it explained to me. The convenience of finding your legal services where you're already going anyway to do some shopping is, I think, a reasonable aspect of access."
Kalajdzic tells
Law Times
her study looked at literature that's already available and she didn't conduct her own research on the efficacy of alternative business structures in addressing access to justice.
One of the main gaps she found was the fact that the major areas of unmet legal needs in Canada are in family and criminal law, fields the research suggests law firms owned by non-lawyers have been slow to enter.
Her report cited other research showing 70 per cent of family law litigants go without counsel because they can't afford a lawyer but it noted that when it comes to the alternative business structures in Britain and Australia, law firms have largely focused on personal injury matters rather than family law.
"According to [publicly traded law firm] Slater & Gordon's 2014 Annual Report, over 80 per cent of its total revenue (in both the U.K. and Australia) is derived from personal injury work," wrote Kalajdzic, with the remaining areas covering family, conveyancing, and wills and estates matters.
Kalajdzic also found that while there's evidence of technological advances at firms like Slater and Gordon, there was no causal link between those improvements and non-lawyer ownership.
"The evidence of a connection between technological innovation and acquisition and [non-lawyer ownership] is there," she says.
"I don't know if it's a causal connection, [meaning] they have more access to capital and they can spend money, or whether it's just a different culture, a more corporate-oriented culture."
Kalajdzic also cautions against heavy reliance on technology as it can "at best be described as providing limited improvements to access to justice."
Some proponents of alternative business structures were quick to discredit the study, calling it biased fodder for the association's position.
"It appears very much to be typical of paid reports where the client has already decided that ABS is bad and requires some reasons to support that already-entrenched position," says Toronto lawyer Mitch Kowalski, who has been an ardent voice in favour of alternative business structures.
He adds: "It's hard to take a report seriously when it notes Slaters' technological advances — then dismisses those advances by saying that the same can arise in Ontario — but without providing any reason they have not yet occurred on the same scale. She [Kalajdzic] ignores the fact that technology is not inexpensive and requires capital, which is not available in the current model. The noting of a cultural difference between the Australian and the U.K. legal professions vis-a-vis ours as a rationale for not allowing ABS in Ontario is also grossly overstated."
Lawyers such as Furlong, meanwhile, are calling for a broader debate around alternative business structures as the dialogue to date has narrowly focused on non-lawyers owning law firms. When Ontario adopted the term alternative business structures, it also imported some assumptions, says Furlong.
"That's not the only question," he says, noting the conversation so far has missed issues such as exploring other ways of doing things by, for example, making room for other professionals in the delivery of legal services.
If other professionals are to participate in the industry, the profession should talk about how to regulate them, he suggests.
"I don't love the importation of the ABS terms because we're narrowing the whole discussion to the very, very narrow question of can non-lawyers be allowed to own law firms," says Furlong.
"Then everybody starts to talk about Walmart . . . and the whole conversation goes off the rails."
Furlong also says that while there isn't a whole lot of evidence to suggest alternative business structures increase access to justice, it's hard to say that link will never emerge.
"It's not enough to say let's shut the experiment down," he says.
According to Furlong, the legal profession also needs to decide whether access to justice is the only result it's seeking from the implementation of alternative business structures. If lawyers are able to bring other professionals such as accountants or architects into their partnerships or take investment capital from a hedge fund, that's not something with obvious benefits for access to justice, he notes.
"But what it's really about is it's helping me become a more competitive, powerful law firm."
Last week, a report to Convocation by the Law Society of Upper Canada's alternative business structures working group included some information that adds to the debate over areas such as the potential impact of alternative business structures on family law and access to justice.
The report noted, for example, that from 2011-14, there was a significant increase in the percentage of family law services offered at a fixed fee in England and Wales.
The percentage increased to 45 per cent last year from 12 per cent in 2011, according to the report.