As a Toronto lawyer is facing a Law Society of Upper Canada investigation over $15 million in buyers' missing property deposit fees after she transferred the money to the developer even though the transactions hadn't closed and the project wasn't complete.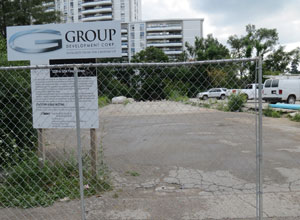 Lawyer Meerai Cho had received about $14.9 million in trust from purchasers of condo units in the Centrium condominium project at 5220 Yonge St. in Toronto. But with the project now cancelled, the deposit money is missing after Cho paid it to her client, the developer of the condo project, in what she says was a mistake due to her inexperience.
In response to the law society's motion to suspend her licence while it investigates the matter, Cho said she had never represented a builder before the Centrium project and never held trust funds that didn't belong to her clients. When the Centrium developer, Joseph Lee, started asking her to transfer the deposit fees to him in November 2010, she believed he had authority to instruct her to do so, her lawyer, Bill Trudell, wrote in a response filed in the law society case.
Cho believes Lee is now in Korea. She said he first told her to transfer the deposit monies to him because the purchasers had defaulted on their payments but he later said he needed the funds to complete the project. A new developer took over the project in October 2013.
By then, Cho had transferred essentially all of the deposit funds to Lee even though the project wasn't yet complete. Cho "attributes this failure to her lack of experience and her desire to see the project proceed to a successful completion, at which time she believed all the transactions would close and credit would be given for the deposits," Trudell wrote in the response.
Cho, who's 63, graduated from law school at the age of 50 and the Centrium project was "by far the biggest project on which Ms. Cho had worked," Trudell noted.
"Ms. Cho simply made a mistake," he added. "She did not keep any of the money for herself. She has been let down, if not misled, by a client with whom she had an ongoing professional relationship."
The purchasers, meanwhile, aren't buying that story. "I will never, ever believe she just [transferred] our deposit to the builder who's in Korea in error," says Cheng-Sen Ho, one of the purchasers of the commercial units in the building.
"I do not know what the deal [is] between Meerai Cho and the builder Joseph Lee, but Meerai as a professional lawyer should know the deposit should stay in her trust account until the project is done," adds Ho.
Another purchaser, Vivian Wong, says she and her sister are out $90,000 after paying that amount in deposit for two commercial units in the building. Recently, Wong says she received a letter in the mail indicating Cho had filed for bankruptcy.
"I think my money is gone," says Wong, who says she's looking to hire a lawyer to help her recover her cash.
"It's very hard to make that money."
According to the sworn affidavit of the law society's forensic auditor, Ken Doering, there are currently four or five civil lawsuits against Cho by purchasers who want their money back with 40 other lawsuits threatened.
Doering's affidavit noted that according to Cho's version of the story, Lee had originally retained Brattys LLP to carry out the legal work for the project. Later, Lee approached Cho to say he'd like her to do work on the commercial units of the building while Brattys took care of the residential component. But he soon told her she would handle the purchase of residential units as well.
"Based on my review of the lawyer's client trust ledgers for the project, I believe that she received deposits of approximately $3.1 million for residential units, $8.6 million for commercial units, and $3.2 million for hotel units for a total of approximately $14.9 million," Doering wrote.
There's currently just $10,000 left in Cho's trust account, according to Doering. In July, a Superior Court judge ordered an injunction against all bank accounts held by Cho.
The court also ordered an inspection into charges Cho granted against her home in favour of a person she described as a longtime friend who had lent her a substantial amount of money.
"The house mortgage has nothing to do with this issue," says Trudell. He adds his client has been co-operating fully with the law society's investigation and wants the best outcome for the purchasers.
In her affidavit, Cho said Lee hadn't paid her anything for three years "despite spending hundreds of hours working on the files related to the project."
Meanwhile, police say they've launched a fraud investigation after a number of purchasers went to them with complaints. Toronto police Const. Chris Bennoch tells Law Times the investigation is in its infancy. He has received complaints from about eight people so far and says he's in the process of organizing their complaints.
"I have a lot of initial contracts in front of me that people signed and copies of cheques. Outside of that, not much else," he says. "I'm in the evidence-gathering stage. It's difficult to provide any details."
Bennoch notes someone new calls him every day to say they're part of the wronged group. The case "could get pretty big, so I want to organize it early," he adds.
On Aug. 26, the law society will seek to suspend Cho's licence to practise law on an interlocutory basis.
"There are reasonable grounds to believe that there is a significant risk of harm to members of the public and to the public interest in the administration of justice if an interlocutory order is not made suspending or restricting the licence to practice of Meerai Cho," reads the notice of motion penned law society discipline counsel Ian Godfrey.
Cho didn't return a call from
Law Times
. A secretary who answered the phone said she was out of the office.
According to Cho's law society submission, she has contacted Lee "on a number of occasions" to have the deposits returned to the buyers. "Mr. Lee has advised Ms. Cho, and intimated to counsel, that the money is forthcoming."