The Lawbuzz defamation saga has ended with a no-costs dismissal that the defendants say vindicates their claims that the lawsuit had no merit.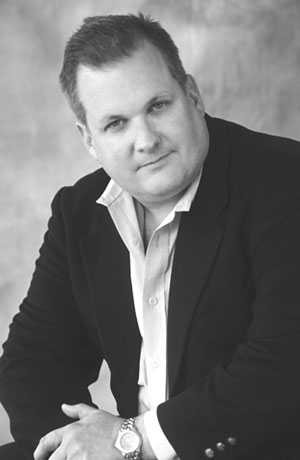 Legal advice web site
advicescene.com
offered to settle just days ahead of a hearing on motions for security for costs brought by three of the four defendants, all of whom are lawyers, in the case. The lawsuit was dismissed on consent on June 14.
Defendant Russell Howe, who brought one of the motions, says he was tempted to reject the offer and pursue the matter all the way to trial.
"I don't think there was any merit to the claim against me and I think we would have been quite successful in the motion for security for costs," says the Aurora, Ont., lawyer.
Howe says he and his three co-defendants, Quebecor Media Inc. in-house counsel Tycho Manson, Brockville, Ont., lawyer Kevin Preston, and Jenny Rutherford of Vancouver, agreed by teleconference to accept the offer and later met up at a Toronto bar to celebrate. It was the first time all four had met in person.
"We all decided that we've had enough of this thing, and I'm pleased that it has gone away," Howe says.
The dismissal followed an earlier settlement reached in January 2010 between AdviceScene and legal forum
lawbuzz.ca
over allegedly defamatory statements by the four defendants using pseudonyms in March 2009. In that earlier no-costs settlement, Lawbuzz agreed to turn over the e-mail and IP addresses of the four lawyers.
AdviceScene had claimed $500,000 in damages for seven statements it alleged cast doubt on its legitimacy.
While its founder, Nancy Kinney, insists she had a strong case, she says she decided to make the offer to settle because she simply "got tired of the whole thing."
"It's not a very efficient system. We're two years after the comments were made and nothing's been accomplished. It takes a lot of money and time. I'm tired and just wanted it to be done."
Rutherford says the whole matter was a waste of time and energy but was grateful for the chance to focus her efforts on her practice rather than a possible trip to Toronto to testify in court. "From the outset, I was confident this would be the eventual outcome," she says.
"I believe very strongly that lawyers should not be afraid to speak publicly about legal matters of concern to the profession and to the Canadian public generally."
Manson is also pleased with the result. "I've said all along that the action against me had no merit, and this outcome confirms that position," he says.
"The statement for which I was sued was fair comment on a matter of public interest to the legal community, and I'm confident that a court would have reached the same conclusion if the matter had ever gone to trial.
"It's not pleasant to be sued, but I was always confident, from the beginning, that the outcome would be favourable, as it eventually was," he adds.
Howe says he was less bothered by the lawsuit and notes he found the experience a surprisingly positive one.
"I do civil litigation all the time, and to be frank, it's probably been healthy for me to understand what my clients go through. We all kind of get divorced from it, but once you're in the middle of it, you get a new perspective."
He adds he was struck by the support he felt from fellow members of the bar who encountered him in court.
"Lawyers I've barely known walk up to me and ask me how it's going, tell me they thought the case was bullshit and if there was anything they could do to help me out, they would. It's quite nice to see the local bar rally round. I quite enjoyed that I was pleasantly surprised at it."
A defiant Howe also notes the experience hasn't changed his approach to commenting online. "I wouldn't change a word of what I said originally. If I was in the same position, I would make precisely the same comment."
In a discussion started by Kinney, he had criticized anonymous legal advice and called it "a crock." Lawyers involved with AdviceScene aren't anonymous, but Howe claimed his words were in response to a more general comment about the dangers of free legal advice dispensed over the Internet.
"I hope the risk of being sued doesn't deter people from speaking out on matters of public interest," says Manson, who denied the allegation that his comment had cast doubt on the identity of a judge contributing to AdviceScene. "We have a right in this country to comment on matters of public interest."
Manson's own Lawbuzz troubles aren't entirely over, however. He's still seeking to unmask an anonymous blogger who offered commentary on the case at
lawbuzzlitigation.blogspot.com
.
Manson has claimed $1 million in damages for allegedly defamatory comments about him by the blogger and other participants on the web site in three posts following articles in Law Times about the case. All three posts have since been removed.
Howe believes his own aggressive tactics, which included identifying himself early and immediately moving for security for costs, helped force AdviceScene into the relatively early settlement.
"I wasn't going to sit still through this," he says. "I thought it was an affront to me as an individual and an affront to the justice system. When you face a nonsense lawsuit like this, you shouldn't just roll over and turtle. I think you've got to fight back so that people know this kind of litigation isn't going to bring them anything positive."
Howe says he suspects the lawsuit may have been a publicity stunt for AdviceScene, a claim Kinney denies. "I don't think it did a lot for us in the first place," she says. "It probably doesn't have any value anymore even if it did then."
Materials filed with the court for the motions for security for costs prior to the settlement show AdviceScene had been facing financial challenges. Financial statements showed it generated just $400 in sales between its launch in 2009 and the end of the financial year in March 2010.
At the same time, it spent more than $100,000 on consulting fees. Loans and other expenses resulted in a loss for the year of nearly $220,000. On top of the $20,000 it lost the previous year, the total loss was $240,000.
In the document, Kinney denied AdviceScene was impecunious and provided a February 2010 assessment from a consultant that suggested the business could raise $500,000 by making 25 per cent of its shares available to investors given a value of $2 million.
Kinney also offered to put up two properties owned with her husband that are worth a combined $1.1 million to cover potential losses from the lawsuit.
She notes it's normal for a technology startup to face financial difficulties in its first few years and says the dismissal gives her a chance to focus on building the business. "We're getting rolling with investments now. I've been spread a bit too thin and I was running out of energy."
Rutherford, meanwhile, laments the loss of Lawbuzz, a forum she says was a valuable resource despite accommodating some juvenile discussion threads. She notes she assisted and met a number of lawyers with shared professional interests after connecting on the site.
Lawbuzz shut down shortly after AdviceScene launched its claim in August 2009 and shows no sign of resurrecting despite greeting visitors to the site with a promise to return: "Please be patient. We haven't forgotten you. We'll be back!"
"The majority of the regular posters were helpful and intelligent people who brought insight and criticism to all kinds of legal issues, specifically Canadian legal issues," Rutherford says.
---
For more on this story, see
"Online comments spark messy litigation,"
"Lawbuzz suit ups ante, names three more lawyers,"
and
"Sun Media lawyer hits back with defamation suit."