They were a group of seven lawyers at a large firm who concentrated on a specific area of law. But they wanted autonomy and flexibility and to be free of the constraints of a large firm.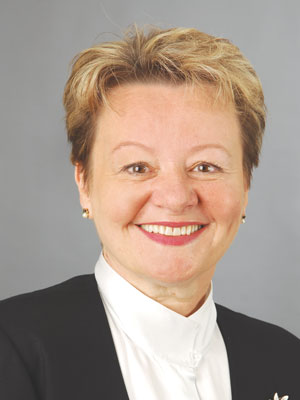 And after going out on their own, lawyers at Deeth Williams Wall LLP celebrated 20 years as an intellectual property and technology boutique law firm in February.
"We all decided that we wanted to do things differently," says Amy-Lynne Williams, who had been a partner at Blake Cassels & Graydon working with the six others in the firm's technology and intellectual property group.
"We thought there had to be a better way to practise law."
She says as friends and colleagues, they found what they were looking for in the boutique they formed. Six of the seven founding partners remain in the firm, which now has 22 lawyers. And the focus is the same.
But because boutiques have a specific focus, they can't cater to all of their clients' legal needs. While Williams and her colleagues took most of their work with them when they left Blakes, the larger firm continued to serve those clients' other needs. And when a client looks to Williams for other work, she'll refer them.
Growth is still an option for Deeth Williams Wall, although its approach is to build internally after repelling offers to merge with other firms.
For Affleck Greene McMurtry LLP, where 15 lawyers practise litigation and competition law, growth isn't an option.
"If it gets up to about 20, I start to get concerned," says Peter Greene, who with seven others left a large law firm about 20 years ago to start a litigation boutique. "With a smaller operation like that, you don't have to have massive partner meetings; you just walk down the hall."
The firm has undergone changes over the years with the insolvency group having amicably split off to form its own restructuring and litigation boutique, Thornton Grout Finnigan LLP.
Several boutiques have emerged over the past 25 years in practice areas like intellectual property, such as Deeth Williams Wall, labour and employment, such as Kuretzky Vassos Henderson LLP, tax, customs, and trade, such as Millar Kreklewetz LLP, and a growing list of other specialties. What defines the structure of a boutique is open to interpretation. But a niche practice is usually at the core as well as the lawyers' desires to develop their own business without the structures of a large firm.
Conflicts were also part of the incentive for many of the boutiques whose lawyers saw large firms having to refuse certain files because they were in conflict with their other clients.
But it's the culture of his firm that Peter Griffin takes great pride in. While Griffin was happy at McCarthy Tétrault LLP, he was part of a group of five lawyers who left together and formed what's now Lenczner Slaght Royce Smith Griffin LLP in 1992.
"To me, the most important thing is to have a very open, transparent working relationship" with all of the partners and associates, says Griffin, managing partner at Lenczner Slaght. "I walk around this firm every day and I talk to people. So it's a cultural thing. To me, all it reinforces is a law firm is more of a place than just a business."
The litigation practice now hovers at about 50 lawyers with 20 partners. Griffin says the growth has worked to the firm's advantage in cases that require a critical mass to do them. There's also the issue of recruiting new lawyers.
"To attract good people, you have to have some prospect of upward mobility," he says.
Lorne Sossin sees the typical boutique firm as successful and innovative as well as collegial and more responsive to changes and developments.
Over time, the boutique option became attractive enough for many lawyers to leave behind large firms despite the prestige, stature, and high salaries.
"Boutiques really did change that mould," says Sossin, dean of Osgoode Hall Law School.
And the fact they specialize in a specific area can sometimes help them to better weather the economic storms. Nevertheless, the practice of law is constantly in flux. Tomorrow's successful model depends on who's continuing to innovate and harnessing the growing array of digital resources, says Sossin.
With Heenan Blaikie LLP having exited the scene, boutiques see themselves as somewhat insulated from some of the problems. They feel more in touch with the financial operations given that they're smaller and can react much more quickly should problems arise. That's not to say they are free from stresses, however.
Two Toronto personal injury boutiques are keeping a close eye on developments they feel could affect their practice areas if not the profession overall.
Conflicts between doing both defence and plaintiff work have resulted in an increase of new and smaller firms working in the personal injury field, says Charles Gluckstein of Gluckstein Personal Injury Lawyers PC, noting there are very few large firms handling personal injury defence.
But Gluckstein, who joined the firm started by his father Bernard, is paying close attention to the discussions on alternative business structures. He's also been following the changes in other countries that have adopted alternative models. He believes boutiques have to learn how to compete and find a way to get financing.
"It's a question of which boutiques would survive in that kind of environment," says Gluckstein, who sees the potential for major changes should the Canadian market follow a similar direction.
Richard Bogoroch has also carved out a niche in personal injury and medical malpractice since developing Bogoroch & Associates LLP in 1999 after leaving Thomson Rogers. With 10 lawyers and an administrative staff that's on hand beyond the typical office hours, his firm seeks measured growth but, he adds, only if it enables it to better serve its clients.
Bogoroch says the boutique firm is probably the most effective model for personal injury law, but notes it's one that serves many other disciplines as well. As a result, he expects to see more boutique firms emerge given the freedom, flexibility, and entrepreneurship he sees so many lawyers seeking.
But the area isn't without challenges. "Personal injury litigation practices are facing major challenges over the next five years brought about by increasing legislative intervention which attenuates the rights of injured accident victims and the intense competition among lawyers. There are far too many lawyers chasing an ever-shrinking number of cases," he says.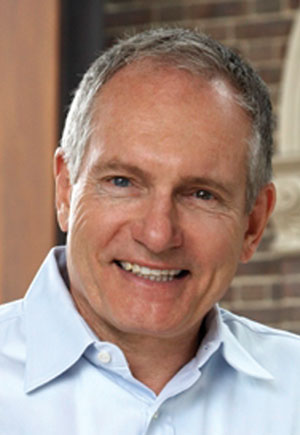 Personal injury has been a hotbed of boutique activity. Other personal injury boutiques that have emerged over the years include McLeish Orlando LLP and Oatley Vigmond Personal Injury Lawyers LLP. In the case of Oatley Vigmond, the firm emerged after Roger Oatley and his partners decided to break off from Oatley Purser of Barrie, Ont. In what Oatley billed at the time as a "purely business decision" involving the departing lawyers' "very best friends," he took eight of Oatley Purser's litigators with him. He followed in the footsteps of John McLeish, who had earlier left Loopstra Nixon to form what was then McLeish & Associates. At the time, Oatley noted his former firm had a growing reputation in corporate commercial law and noted personal injury lawyers had begun to realize it was easier to practise by themselves.
Competition in the legal field is fierce, of course, but Larry Crossan says technology can be a great equalizer for small firms. Having worked at two large law firms and then running as a Liberal candidate in the 1995 provincial election, Crossan decided that with two business degrees, he was ready to go out on his own.
He developed a corporate commercial specialty boutique in London, Ont., now called Lexcor Business Lawyers LLP that he runs with partner Bernie Olanski. At one point, they entertained the idea of merging with a litigation group but decided the mix would dilute their focus.
"By remaining focused, it allows us to go deep," says Crossan.
Other firms have opted for selective growth as well. Lax O'Sullivan Scott Lisus LLP isn't quite 20 years old but with 22 litigators on its team, it's among the leading litigation boutiques. It got going just as the move towards the boutique model was gaining steam, says managing partner Matthew Gottlieb.
"You want to ensure you have the bodies to do the work on a high level, a very high level," he adds. "It's one of the nice aspects to be in a situation where you really can control your quality by keeping your numbers at a controllable level."