A law school graduate who claimed her articling principal discriminated against her for requesting a final law school transcript that revealed she had failed her first year has had her human rights complaint dismissed.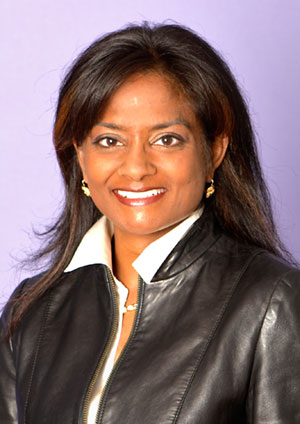 Anica Visic had submitted only unofficial grade reports from her studies at the University of Windsor between 2002 and 2005 in landing an articling position at Toronto-based Elia Associates Professional Corp.
But in 2000, she had failed her original attempt at first-year law school before gaining readmission on medical grounds in 2002.
Visic experiences myofascial pain, which involves shoulder, arm, neck, and upper-body muscle spasms that restrict her ability to sit and write for extended periods of time. Still, she has failed at repeated legal efforts to get the first year expunged from her records on the basis that the university had provided inadequate accommodation for her disability.
According to the Law Society of Upper Canada, she remains in the licensing process and is awaiting a date for a good character hearing.
When Patricia Elia, a senior lawyer at the firm who acted as Visic's articling principal, discovered her fight with the university, she asked for a full transcript. Visic claimed the request violated her human rights because it forced her to reveal her disability and that her termination several months later was discriminatory.
Visic also alleged Elia harassed her and engaged in reprisals against her by failing to sign off on her articles with the law society.
Elia, who was named as a defendant along with the firm itself and her husband, Richard, argued they had no reason to believe Visic had a disability.
She said Visic was fired for her poor performance and unacceptable behaviour towards other staff members and that her concerns predated the revelations about the transcript.
In a lengthy and detailed decision released June 28, Human Rights Tribunal of Ontario vice chairwoman Ena Chadha sided with the Elias and dismissed all of Visic's allegations almost three years after she first made them and nearly four years since her termination by the firm.
Elia Associates was entitled to check the full transcript and hadn't acted in a discriminatory manner, Chadha ruled.
Chadha said much of Visic's evidence was characterized by "incongruity and rigidity of mindset" and that she was "evasive and argumentative whenever confronted with evidence or submissions that were contrary to her own."
"I think it was a very long process, and we were glad to see it over," Elia tells Law Times. "It's been terrible. I think having your name associated with something like this is not a good thing.
Our reputation is impacted. It just feels humiliating after you've spent your life really working for justice and equality to be called this, so it was actually kind of sweet, the decision."
Visic couldn't be reached before press time, and her lawyer David Cousins declined to discuss the case.
Elia says the whole process has cost the firm close to $100,000 after factoring in the cost of her own time and others at Elia Associates, hiring counsel, preparing for the eight-day hearing, and law society investigations into the situation. It has put her off the idea of acting as an articling principal again, she notes.
"We are never going to have another articling student again. It's not worth it. No articling student is an asset out of the gate.
You basically take on the burden of training them only to get sued or have your name dragged through the mud and then pay to defend yourself. What's the upside for any law firm to do that? I think you have to become jaded after something like this."
Elia adds she was particularly upset to face a human rights complaint because her firm prides itself on its accommodation practices.
She and her husband, who had both previously practised on Bay Street, wanted to have a family-friendly firm offering flexibility in billable-hour targets and accommodation for parents.
"I know there can be systemic discrimination for a lot of women and I'm a visible minority woman who has practised on Bay Street, so I've worked really hard to overcome a lot of that," she says.
"So for me, I personally found it offensive that somebody would actually use human rights to be vindictive because that's what it was to me."
Elia is not the first person to face legal action by Visic. She launched her first human rights complaint against the University of Windsor and three professors in 2005 after discovering her failed year appeared on her official transcript when applying for jobs.
The Ontario Human Rights Commission refused to hear the complaint because she made it outside the limitation period. In the meantime, a civil action launched the same year sought an interlocutory injunction preventing the university from revealing the first-year results from 2000.
The court denied the injunction, a decision upheld by the Divisional Court. Both sides filed a number of other motions, which resulted in further appeals. Then in 2009, the Supreme Court of Canada denied Visic leave to appeal.
After passing the bar exams in 2005, Visic managed to get an articling position at Toronto's Payne Law in November 2006 but she lasted only five months in the job.
According to the HRTO decision, the firm dismissed her in part because of her failure to produce an official transcript and for misrepresenting her grade reports as final transcripts. In June 2007, the termination precipitated a wrongful dismissal action from Visic. The case settled a year later.
Elia says she had no idea about Visic's disability or her failed first year when the firm hired her in July 2007.
At the hearing, Visic claimed she had told the firm's law clerk — who first interviewed her — about both issues. But Chadha, who preferred the law clerk's version of the events, said it was doubtful he would have ignored Visic's admission.
By September 2007, concerns over Visic's performance, including alleged rudeness with clients and co-workers, prompted the firm to contact the law society about how to sever ties with an articling student.
Then in October 2007, according to the HRTO ruling, an employee at the firm came across the decision denying Visic's application for an injunction against the University of Windsor. In response, Elia asked Visic to produce her full transcript.
The final straw came in November 2007 after Visic clashed with Elia's assistant and upset her almost to the point of crying.
The firm offered Visic the chance to complete a two-week notice period that would take her to the end of her articling requirement in December, but she cleared her desk and failed to appear at work for the first week before returning for the final week.
When Elia came to submit the principal's certificate for Visic's articles, she suggested to the law society that Visic needed another six months of articles before she'd be fit to be called to the bar. Visic complained to the law society in response.
The LSUC then found itself dragged into litigation after adopting Elia's recommendation and closing the file on Visic's complaint in December 2008. Visic responded by launching another human rights action over the law society's treatment of her.
Elia says she has felt unsupported during the dispute with Visic, especially after the human rights action was launched. She notes she expected more help from LawPRO and the law society, which according to her only became interested when they became a target themselves.
"We were told we had to take care of ourselves," Elia says.
As a result, she'd like to see more protection for articling principals who feel unable to sign off on their student. "If a principal doesn't agree that the articling student is ready to be called to the bar, you should have freedom to be candid about that.
You have to be able to express your opinion. Otherwise, we're just paying lip service and rubber-stamping people. I think it's a shame for lawyers who are in a role of being a principal to have that kind of exposure."