Despite failing to achieve its ambitious original goals, Attorney General John Gerretsen is giving the Justice on Target effort a makeover by extending the project with new benchmarks based on the severity of the case.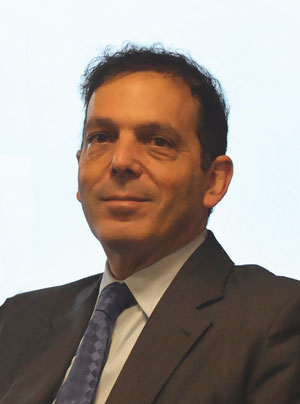 "I guess it was sort of a notional target, quite frankly," says Gerretsen in reference to the project's original goal of reducing the number of appearances and days to disposition in Ontario criminal cases by 30 per cent by 2012. But noting that both appearances and days to disposition have declined somewhat since 2007, Gerretsen says Justice on Target remains worthwhile.
"There's no reason not to continue it," he says. "Everybody benefits in the long run."
Earlier this year,
Law Times
documented some of the problems the program was having. An evaluation of Justice on Target obtained by
Law Times
noted the figures at some Toronto-area courthouses had actually worsened or remained stagnant. It pointed to resistance from some players in the system, particularly Crown prosecutors, as a key factor in the lacklustre results.
 But the latest statistics dating up to June 2012 show the average number of appearances has declined to 8.5 from 9.3 in 2007. As for days to disposition, the average in June was 192, a decrease of about six per cent from the 2007 figure of 205 days.
Some of the courthouses analyzed by the earlier evaluation of the program have since shown some improvement.
At College Park, for example, appearances are down to an average of 10.6 from 11.5 in 2007. But days to disposition still increased to 248 from 221. At Old City Hall, another courthouse where the statistics weren't looking good, both appearances and days to disposition showed modestly positive results.
"We've got a momentum now that it's heading in the right way," says Gerretsen.
While some defence lawyers have criticized the project, Frank Addario of the Addario Law Group in Toronto says there have been some positive aspects. "It's good to see police, Crown lawyers, and defence working together," he says. "The reductions are impressive in some cases."
Gerretsen is now continuing the project with a revised approach. It will now set benchmarks based on the severity of the matter. The goal is to resolve less complex cases within 90 days and five appearances; more serious ones (until committal to trial) within 240 days and 10 appearances; and matters involving combined federal and provincial charges within 180 days and nine appearances.
"It became unacceptable to basically have the number of appearances double over the last 15 years on average," says Gerretsen in explaining the rationale for the project.
Among the measures to improve efficiency in the justice system is a focus on expanding court technology to allow more people in remand to appear via video link. "They should not be hauled in for a simple remand and then taken back again," says Gerretsen.
In addition, he notes police and Crowns are getting much faster at providing disclosure to the defence. In some cases, the accused are getting disclosure around the time of a first appearance, according to Gerretsen. "Even the people I've met from the defence bar generally speaking believe in the process. They want to get disclosure as early as possible in a case."
Gerretsen also downplays the notion that Crowns have resisted Justice on Target. Noting he hasn't heard of such opposition, he asks, "Is everybody going to be happy with the system? I'll leave it for other people to judge."
Among Addario's concerns is the notion that Justice on Target has been more about encouraging people to plead guilty as early as possible rather than truly improving the efficiency of the system, particularly when it comes to trials. Noting people can now get legal aid at a higher income threshold of $18,000 for duty counsel assistance in situations such as guilty pleas, Addario worries they'll simply take that option since they can't afford private representation to take their matter to trial.
He's concerned, then, that the positive statistics are more about increasing resolution rates than a truly fairer and faster justice system. "That achievement, which is relatively new, is nothing to brag about," he says.
"We still have too many people in remand in Ontario," he adds, noting that leaving people in pretrial custody is in itself an incentive for someone to plead guilty whether merited or not. As a result, Addario suggests the focus of Justice on Target should be on examining bail options and ensuring faster trials for people in custody.
In addition, he wonders whether the introduction of the interlock program in impaired driving cases has affected the numbers since it also provides an incentive to plead guilty. Those cases "may skew the sample," he says.
For his part, Gerretsen downplays the notion that inappropriate guilty pleas have been a factor in the improving statistics. "Personally, I don't buy it," he says. "I don't think that would be appropriate at all."
For more, see "Justice on Target missing its mark: report."