In the wake of a now-infamous ruling about quarrelling Forest Hill neighbours, lawyers are debating whether the judge should have resolved the matter instead of dismissing it in a decision full of biting comments.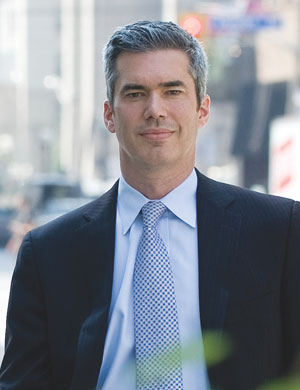 Superior Court Justice Edward Morgan's ruling dealing with wealthy residents in the "tony" Toronto neighbourhood became fodder for legal comedy after he found the parties needed "a stern kindergarten teacher" rather than a day in court.
But Toronto lawyer Lee Akazaki isn't laughing. He says that in mocking the plaintiffs for bringing the action, the judge neglected his duty to "diffuse tension between citizens" no matter how petty their claims may be.
Morgan's decision, which called the case "a gem of a lawsuit," focused on poking fun at the parties and failed to even describe the kind of relief the plaintiffs were seeking, Akazaki notes.
"From the perspective of judicial duty, when I read the case I found it less than satisfactory in terms of telling me what the case was about and why it was decided in that way," he says.
"As a member of the public, it would have been good to be told what the plaintiffs were seeking because it's only when you have that information that you can determine whether the decision to dismiss was justified."
The decision says the plaintiffs, John and Paris Morland-Jones, pursued a civil lawsuit after the parties exchanged lawyer letters to no avail. To Akazaki, that suggests the judge should have granted some sort of relief in the form of an injunction.
"What if you can't get any relief here? What does that mean? Does that mean that I have to go across the street and punch somebody?" he asks.
Lots of cases involve difficult parties, but that doesn't mean they don't deserve relief, according to Akazaki, who adds he found it "disturbing" that the judge's decision suggests the litigants face a higher standard of conduct because they're rich and have good education.
"The entire tone of the judgment relays the message that rich and educated people are to be held to a different standard of conduct than other people, such as people from a less affluent neighbourhood, almost [going] to say that 'I would have expected this from people living in Rexdale or Scarborough but I don't expect it from people living in Forest Hill.'
"A lot of people might think that — and people are entitled to their opinion — but that shouldn't be part of a judicial determination. I found that message to be disturbing. It's actually a class-based type reasoning."
Had the same case come out of a troubled neighbourhood where the exchange between the parties had been "coarse rather than petty," the judge would have had to grant relief, Akazaki suggests.
For others, Morgan's ruling was the right response to a "first-world problem."
"The court is no place for petty squabbles," says David Sterns, a litigator at Sotos LLP.
While Sterns is generally not a fan of judges "strutting their stuff" in their rulings through colourful comments, "sometimes they are appropriate when a judge wants to make a point and that's what Justice Morgan was doing in this case," he says.
"I don't necessarily think he was out to humiliate anybody but he probably felt it was necessary to send a message that court resources are scarce, courts are for serious matters, and people coming to court are choosing to air their disputes in a public forum and occasionally they can be given a rough ride."
In
Morland-Jones v. Taerk
, the Morland-Joneses accused their neighbours, Audrey and Gary Taerk, of various faults, including staring at their property.
"In what is perhaps the
piece de resistance
of the claim, the plaintiffs allege that the defendants — again focusing primarily on Ms. Taerk — sometimes stand in their own driveway or elsewhere on their property and look at the plaintiffs' house," wrote Morgan.
"One of the video exhibits shows Ms. Taerk doing just that, casting her gaze from her own property across the street and resting her eyes on the plaintiffs' abode for a full 25 seconds. There is no denying that Ms. Taerk is guilty as charged," Morgan wrote.
The Morland-Joneses have 11 cameras at their house, two of which aim directly at the Taerks' home, according to the ruling.
"For their part, the defendants have not been entirely innocent," wrote Morgan.
"They appear to have learned that the plaintiffs — and especially Ms. Morland-Jones — have certain sensitivities, and they seem to relish playing on those sensitivities. They realize, for example, that Ms. Morland-Jones does not enjoy having her house photographed, and so Ms. Taerk tends to take her cellphone out and point it at the plaintiffs' house precisely when Ms. Morland-Jones can see her doing it."
Judges shouldn't have to discern "a kernel of legitimacy" in cases where, on the face of it, a claim is frivolous, says Sterns.
But to Akazaki, granting injunctive relief, such as an order that draws ground rules for the parties, may have in fact prevented the case from proceeding to trial. Oftentimes, people learn to live with interlocutory injunctions and withdraw their case, he says.
In this case, mocking the plaintiffs for bringing the case to court allowed the defendants to walk away with a sense of triumph, he adds.
"It allows the alleged bully to hold something else against the plaintiffs, and that applies even if it's mutual bullying."