An Ontario judge has struck a lawyer's wrongful dismissal claim against his former firm in a decision that lawyers say shows even practitioners need legal representation.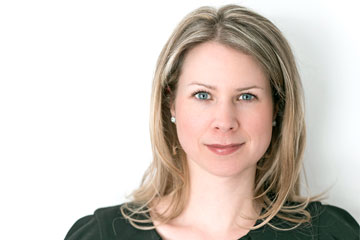 An Ontario judge has struck a lawyer's wrongful dismissal claim against his former firm in a decision that lawyers say shows even practitioners need legal representation.
Superior Court Justice Thomas Bielby struck lawyer Amin Sachedina's mammoth 259-paragraph statement of claim, saying it was "excessively long" and breaks the Rules of Civil Procedure.
Bielby granted Sachedina leave to amend the claim, but he urged him to get a lawyer.
"Regardless of the fact that he is a lawyer, I recommend to him, in the strongest terms, that he retain counsel, if not to draft a new statement of claim, to review any new claim drafted by him," Bielby wrote in the decision in Sachedina v. De Rose.
"The claim which is to be struck is clearly one that can be said to be like a document prepared by an irate client. There is an emotional and bias overlay to the pleading, representing a lack of objectivity which has resulted in an 87 page claim containing 259 paragraphs."
Lawyers say the decision highlights that practitioners representing themselves need to heed the advice often given to self-represented litigants in court that they should hire a lawyer to represent them.
Erin Cowling, principal of Flex Legal, who was not involved in the matter, says the lawyer was too close to this case and was pleading a lot of emotion as a result.
"Lawyers who represent themselves have fools for clients," she says.
"Maybe we tend to want to represent ourselves because we think we know the case better, but it's in our best interests to hire lawyers to help, especially in a wrongful dismissal claim."
Sachedina claimed the firm that retained him as an independent contractor — De Rose Barristers and Solicitors Professional Corporation — wrongfully terminated him in May 2014.
Sachedina had been under contract with the firm from 2006 to 2007 and from 2009 until the contract was terminated.
The claim, which was not commenced until three days before the second anniversary of the lawyer's termination, was brought against the firm and its principles, as well as past and present lawyers and paralegals.
The defendants brought a motion to strike the claim, arguing that it contravenes the Rules of Civil Procedure, as it pled evidence rather than material facts and breaches solicitor-client privilege.
Sachedina refused to waive the filing of a defence before letting the motion to strike be heard, forcing the defendants to submit a statement of defence so that they would not be found in default. He also amended the claim twice.
Sachedina then argued that the defendants are barred from alleging the claim does not comply with the rules, as they filed the statement of defence.
Bielby found that Sachedina's claim was too long, which made it impossible to compose a statement of defence.
While the claim is for wrongful dismissal, it did not even mention receiving a letter of termination as a result of missing a limitation period until close to the end of the claim, the decision said.
Bielby determined the claim also did not contain particulars in regards to what damages flowed from the termination.
The claim refers to a "culture of intimidation" at the firm and recited evidence "without connecting any material facts to a cause of action," Bielby wrote.
The judge also found the claim goes beyond setting out material facts, contains embellished facts and breaches solicitor-client privilege by setting out the name of clients and in-house discussions of counsel.
"The claim sets out the names of multiple clients, some facts and circumstances regarding their files, including in house discussions of counsel," says the ruling.
"In my opinion this may give rise to multiple breaches of solicitor-client privilege, especially the identification of clients and, as such, the offending paragraphs would be inadmissible. Certainly, the clients' names [ought] to be deleted or referenced only [by] initials."
Bielby described the claim as "an evidentiary diary of or story" that detailed the inner workings of the firm.
He found it went far beyond the material facts that are supposed to be in a statement of claim.
While its contents may be admissible evidence at trial, this was an improperly drafted claim, the judge said.
"There are simply too many problems with it for a 'Band-Aid solution,'" Bielby said of the claim.
Jennifer Heath, partner with Rubin Thomlinson LLP, who was not involved in the case, says lawyers planning to sue their former law firm need to be careful not to plead anything in their statement of claim that breaches solicitor-client privilege.
"If you're thinking that you're going to intimidate your former employer by pleading information about their clients and the way they do business, the usual rules of pleading apply," she says.
"You can't plead privileged information [and] you can't use the dirt that you have on your employer in the same way someone who is working at a factory that had safety complaints could throw in those little digs at their former employer."
Heath says that airing "dirty laundry" in a statement of claim can be a common tactic in wrongful dismissal litigation to bring a former employer to the table, but in this case, she says, the lawyer went offside from the rules by pleading privileged information about clients.
She says lawyers need to remember that they probably should not represent themselves in matters in which they cannot be objective.
"Everyone, including lawyers, can benefit from independent legal advice when it comes to these matters," she says.
Heath adds that Sachedina was lucky he was granted leave to amend the claim.
Emilio Bisceglia, the lawyer representing the firm in the proceeding, said the sheer length of the statement of claim made it impossible for the law firm to respond to it.
He said the decision shows pleadings cannot be used as a lengthy personal attack on the opposite party, possibly disclosing privileged information.
"Parties should plead the material facts and move forward so that the parties know the case they need to meet at trial," he said in an email.
Bisceglia says law firms that may face allegations of wrongful termination need to ensure that the allegations contained in the statement of claim comply with the Rules of Civil Procedure.
They might need to bring an early motion to strike out the offending claim in order to protect clients, he says.
He adds that Sachedina's allegations are devoid of any merit and strictly denied by his clients.
Sachedina, who could not be reached for comment, will have 30 days from the release of the decision to amend his claim.