The murder trial itself barely received any media coverage when it took place before a jury in a Toronto courtroom more than 30 years ago.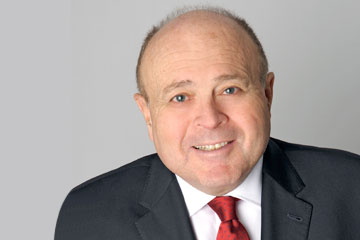 The murder trial itself barely received any media coverage when it took place before a jury in a Toronto courtroom more than 30 years ago.
It was a dispute between two men in the west end of the city over the purchase of stereo equipment.
Two shots were fired. One man was killed and the other was tried on charges of second-degree murder.
After only 17 minutes of deliberation, the jury came back with a not-guilty verdict in what might be the quickest acquittal in Canadian criminal trial history.
The trial was also one of the more than 300 times that criminal defence lawyer John Rosen has represented an individual charged with murder.
In a legal career spanning nearly 50 years, Rosen's cases have ranged from those that barely attract media scrutiny to incredibly high-profile and notorious crimes such as those committed by convicted serial killer Paul Bernardo.
His clients have also covered a wide spectrum: He has successfully defended both an inmate accused of poisoning another person in custody and an executive alleged to be part of a commercial price-fixing conspiracy.
The Criminal Lawyers' Association is recognizing Rosen's career and his accomplishments on Nov. 10, when it will present him with its annual G. Arthur Martin criminal justice medal.
The award, presented last year to Beverley McLachlin, the former Supreme Court chief justice, is to recognize lifelong achievement and sustained commitment to the principles and advancement of criminal justice in Canada. Michael Lacy, president of the country's largest criminal lawyers organization, says Rosen is very deserving of the award.
"John Rosen's dedication to criminal law through teaching and continuing legal education, his storied career as a criminal defence lawyer and his ongoing mentoring of young lawyers make him an obvious choice for this prestigious honour," says Lacy.
The award is named after the late Goldwyn Arthur Martin, one of the most respected figures in Canadian legal history both as a defence lawyer and as a judge during the 15 years he served on the Court of Appeal until his retirement in 1988.
One of Martin's many accomplishments, says Rosen, was making criminal law a respectable part of the legal profession.
"He spent decades doing that. People like me have been the beneficiaries," says Rosen.
While he was taught first-year criminal law by Martin in the late 1960s, it was appearing before him at the Court of Appeal that Rosen says he learned lessons that influenced him throughout his own career.
"He set a very high bar. He and Justice [Charles] Dubin brought a huge degree of civility to the court. They would not yell, but you could feel the disappointment if you were not prepared. From the bench, he trained an entire generation of lawyers," Rosen says.
Defending someone charged with horrific offences is not fundamentally different than advocacy in other areas of the law, Rosen suggests.
"In a civilized society, you have to have a mechanism to resolve conflicts between two parties in a fair, just and public way. Lawyers on both sides are an integral part of that," he says.
Jeff Manishen, an experienced and well-respected defence lawyer in his own right, says Rosen is one of the best at carrying out his role in the criminal justice system on behalf of his client.
As a former Crown attorney, Manishen has been on the opposite side of Rosen at trials and also as a fellow defence counsel in trials with multiple accused.
"I have watched John's focus in cross-examination and his ability to edit it down as efficiently as possible. He knows how important it is to streamline it down and ask yourself 'Do I really need to ask this question?'" says Manishen, associate counsel at Ross & McBride LLP in Hamilton, Ont.
"This award is well deserved. His body of work is substantial," says Manishen, adding that Rosen has always been willing to teach younger lawyers on developing advocacy skills.
Venus Sayed, a criminal defence lawyer in Toronto who was called to the bar in 2012, approached Rosen at a legal conference about five years ago about putting together a "how-to" guide for the courtroom. From that discussion, Rosen later set up a workshop program for defence lawyers who were recent calls.
"My most important takeaway from John is that success at its core is preparation and hard work," says Sayed.
"There is no magic in the courtroom; there are prepared lawyers and unprepared lawyers."
For his part, receiving an award for lifetime achievement as a lawyer does not mean Rosen has any plans to retire.
"The whole process of advocacy is mentally challenging. It maintains your sharpness. That is why you call it practice. You never get it perfect," Rosen says.