March has been a tale of two firms in the legal community - one up-tempo and forward-looking; the other sad and concerning for mid-sized firms.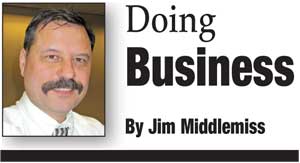 On one hand, you had Fasken Martineau DuMoulin LLP marching forward, putting in place one of the final pieces to its national law firm picture by merging with the noted Ottawa boutique Johnston & Buchan LLP, a specialist in telecommunications and competition law.
On the other hand, you had the partners at Goodman & Carr LLP calling it a day and voting to put the mid-sized firm out of its misery by disbanding the partnership in June.
It's a sad end to a once venerable firm that has a top tax, real estate, junior mining, and estates practice. The firm suffered a number of departures in the last year, as dozens of lawyers left to join other firms or strike off on their own initiatives.
A few years ago, G&C hit 140 lawyers, but at the time of the vote had dwindled to fewer than 90. The firm had been shopping itself as a merger candidate, but was unable to secure a deal, including with global law firm Baker & McKenzie LLP.
Iain Scott, CEO at national law firm McCarthy Tétrault LLP, says Goodman & Carr's demise was "sad in the sense of a firm of that longstanding is no longer on the landscape."
Steve Watson, the G&C partner left to wind things down and deal with the roughly 170 support staff, said competition was a factor.
Another lawyer familiar with the marketplace says it's surprising "how economically weak a lot of mid-sized firms are." The lawyer says G&C could have hung on for another five to 10 years, before a "serious event" would have hit it. By cashing in now, the partners have limited the type of damage that a firm like Holden Day Wilson faced when it closed. There, a number of lawyers were left holding the bag and relations among partners soured.
These things are never easy, and it's likely there will be bad blood at some point at G&C, if there is not already, as lawyers look to align with new firms and some get left out in the jockeying. There are also grumblings on the street about partners who have left and the impact the dissolution will have on capital repayments.
One of the challenges G&C faced in its merger talks involved the relationships it had with some of its lawyers who are coveted assets. One lawyer says when you looked under the sheets there were a number of "unusual relationships" that amounted to nothing more than a form of expense sharing. Some members were not "true" partners.
That made some suitors nervous, concerned that the talent would choose to go elsewhere in a merger and it stresses the importance of building a law firm where there is a single partnership, and where all lawyers have a vested interest in the direction of the firm.
G&C's demise is in sharp contrast to what's happening at Faskens, one of the first firms to ride the merger wave back in the 1980s, when Campbell Godfrey merged with Fasken & Calvin, which has roots back to 1863.
Since then, the firm has been building out its national platform by merging with the Montreal and Quebec City firm Martineau Walker and Russell & DuMoulin LLP of Vancouver. It expanded into Calgary a couple of years ago and despite a "tough" market, managing partner David Corbett says the firm now has 22 lawyers.
"We're intent on being at least 40 to 50 in that market. That would be over the next two years."
But it's a string of moves since February that has captured market attention. In February, Faskens merged with Stringer Saul, a U.K. firm that specializes in the Alternative Investment Market (AIM), which is attracting a lot of activity from small and mid-cap firms, including Canadian companies.
That deal expanded Faskens to more than 650 lawyers and put it in the top 70 global law firms operating in London. It also has a representative office in New York and an office in Johannesburg, South Africa, a strong base for mining, one of Faskens' specialties. It has one of the world's top mining practices.
In February, the firm also struck a sponsorship deal with Orca Bay Sports and Entertainment, owners of the Vancouver Canucks, making the firm official legal counsel to the team and General Motors Place, the stadium the Canucks play in.
Now with the addition of the 13-lawyer Johnston & Buchan firm, Faskens is firmly entrenched in Ottawa, one of the last major Canadian cities on its target list. Corbett says it is also interested in Edmonton.
The Ottawa office provides the firm's growing government relations practice with a local office, though Corbett says, "There are no plans at present to move Toronto people up to Ottawa." As well, Corbett notes, Ottawa has a close presence to Montreal and the merger will provide greater synergies with that office.
"There is a lot of business done between Quebec and Ontario through Ottawa. We've been thinking of entering the Ottawa market for a number of years. It makes sense to have an office where the federal government is."
Corbett says Faskens' expansion has been very focused on "industries we have traction in." One of those is telecom, and he notes that Johnston & Buchan has a solid regulatory practice that will complement Faskens' efforts in that area on the merger and acquisition front. "They have a very, very nice clientele."
He says that the merger is a good fit for Johnston & Buchan, which now has Faskens' international platform to leverage.
As for Corbett's next conquest, he will focus on the firm's New York strategy. Faskens currently has a small representative office staffed by a couple of lawyers.
"We are looking at the best way to have relevance in that market. It's a tough market to understand. It's tough because you have very strong local firms. Our U.S. strategy is my main focus and concern for the coming year."
---
Jim Middlemiss is editor of Canadian Lawyer magazine.