While the province's health-care industry scrambles to implement an unprecedented vaccination campaign in response to swine flu, lawyers could soon be the ones occupied by fallout from the disease.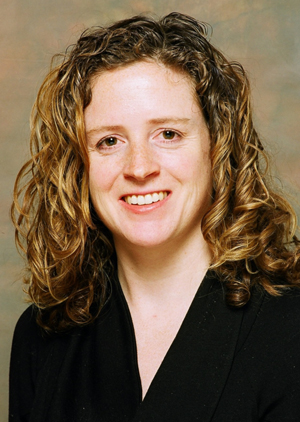 Cavalluzzo Hayes Shilton McIntyre & Cornish LLP lawyer Shaun O'Brien says allegations of institutional misconduct - rather than the actions of individual doctors or nurses - are most likely to lead to litigation should the outbreak grow.
"Where I see exposure in this kind of thing is more with people being upset about whether the vaccine's available, why it's not available when it should be, which groups are getting it or are not getting it, which clinics are getting it or not getting it, why it's taking so long, why the waits are so long."
O'Brien says individual health-care workers do the best they can with limited information during crises, suggesting their behaviour is unlikely to prompt legal action.
But the lack of knowledge about swine flu makes it hard to predict what type of litigation could arise and when.
"In terms of the actual care they receive, there could be issues related to this all being new.
Obviously, there are concerns about how much is known about this flu, whether we know how to properly treat it, whether all of the drugs and vaccines are safe, and so there could be issues arising out of that down the road."
Steinecke Maciura LeBlanc lawyer Bonni Ellis, whose practice focuses on professional regulation matters, suggests the health-care community is better equipped to avoid legal battles stemming from a possible swine-flu pandemic thanks to lessons from the 2003 SARS outbreak. But she suggests this outbreak could present a wide spectrum of new and unforeseen problems.
"As the disease progresses and more people become ill with it - hopefully that's not the case, but I think it's probably inevitable - I think that's where there's the potential to see more concerns about how individual practitioners have dealt with various issues that they are facing - more patient-specific [ones] potentially or work-related issues."
As a result, Ellis suggests it's vital for doctors, nurses, and other health-care workers to tread lightly to avoid the wrath of litigious patients.
"Any health-care practitioner is always in the spotlight, so to speak, in the sense that members of the public are more aware of the fact that they can make complaints against health-care practitioners if they have concerns with their conduct," she says.
While the actions of health-care workers will come under increasing scrutiny as the flu season progresses, Sack Goldblatt Mitchell LLP labour law practitioner Ethan Poskanzer is keeping his eye on employers. He suggests that employees who stay home while sick with the flu are helping society at large and shouldn't have to pay for doing what's right.
"That's a serious sacrifice for them, and it's important that they do absent themselves in the public good. Given that, I think there have to be better provisions to ensure that employees are covered either through the [Employment Insurance] system or employer sick-leave plans."
The Employment Standards Act includes a provision entitling workers at companies with 50 or more employees to as much as 10 days of unpaid leave for issues such as illness or other emergencies.
But Poskanzer says it's up to debate whether that provision will help individuals with a well-founded fear of becoming infected while at work.
It's possible that recourse for avoiding a flu-stricken workplace could also fall under the Human Rights Code or the Occupational Health and Safety Act. But, Poskanzer acknowledges, "This is untested territory, so it might be a little more difficult."
While there are some holes in the legislation, Poskanzer says that "with a little ingenuity and work," existing laws could provide adequate legal protections for most Ontario workers.