Since April 15, all private investigators have been subject to a new basic training and testing requirement.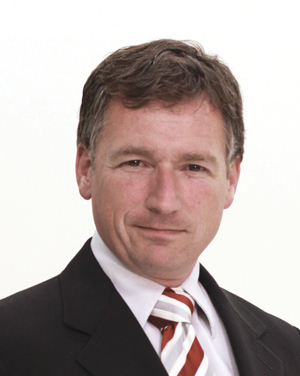 But a July 16 deadline for all new and renewing investigators to pass the test has put the new regime under pressure to deliver a fast and effective service, which the government hasn't been able to meet.
With a high failure rate and lack of facilities for retesting before the deadline, the Ministry of Community Safety and Correctional Services has been forced to grant an extension while it grapples with the system's shortcomings.
The new director and registrar of the private security and investigative services branch of the ministry, Lisa Kool, is the unlucky official who has inherited a training regime and test that's being loudly denounced as deficient.
Lawyer Norm Groot of Investigation Counsel Professional Corp., which focuses on defending private investigators, is quick to stress that the problems don't reflect on Kool. "All the building up of a training program and test were done by the prior regime," he says.
"They retained an international-based consulting company [CASTLE Worldwide Inc.] to conduct a study on what the curriculum should be. There was some industry consultation, but it has clearly proved to be insufficient."
The consultants prepared a draft test of 150 multiple-choice questions that they tried out on a trial group. Only 64 per cent of them passed. With the feedback from that experiment, they whittled the test down to 80 questions, which critics still describe as too broad and policy-based.
There are many educational providers doing their best to provide training to the industry, including community colleges, private vocational institutions, universities, and agencies and businesses that are allowed to train their own people. Unfortunately, they don't know what to teach.
Debbra MacDonald, president of the Council of Private Investigators, says her No. 1 concern is the schooling part of the process.
"There is no approved schooling or criteria for the course," she says. "There is a 'crosswalk' on the registrar's site giving some ideas of what the training's supposed to be, but there is not enough information."
At the same time, those who design the curriculum don't get to see the exam before they develop it. "That's another problem," says Groot. "So people get hit with this exam, and it's shocking."
MacDonald's second concern is the breadth of the testing. "A lot of private investigators are specialized in different areas of work," she says. "They may be high-calibre surveillance experts or background checkers or process servers. They will not learn all facets of the industry."
Groot also reports hearing complaints that the issues
subject to the test aren't relevant or are too vague. "For example, it says, 'Know the Criminal Code.' Well, the Criminal Code is a big book.
It doesn't say, 'Know the section relevant to private investigators.' Much of the exam is based on policy and procedure questions, which vary from one company to another. So there is no right answer."
In addition, the regime doesn't allow grandfathering, and a significant percentage of the industry is finding the test difficult to pass.
At a recent conference, some agencies reported that 50 per cent of their people were failing. Those who take the exam don't get to see their papers afterwards. "They have no idea where their strengths or weaknesses lie," says MacDonald.
The ministry has had to make amendments to the
regulations to grant certain extensions, although its official line is that the changes are due to an increased volume of licence applications in advance of the G8 and G20 summits last month.
As of July 14, the newly amended regulations state that if a licence expired before July 16, it can be renewed once without having to pass the test.
If it expires between July 14 and July 29, the investigator won't have to pass it for another year. As well, if the branch has been unable to process the application before its expiry date, there will be a 30-day extension.
Meanwhile, Kool will continue to gather feedback from stakeholders. She's not surprised that not all comments have been constructive. "When you roll out a change, one would expect positive and negative feedback, but it's all good," she says.
"Feedback from the industry is part of the process. We have to make sure that we're engaged with the stakeholders and that there is a forum for feedback. What we act on and when we act on it is yet to be determined. The first step starts with consultation and engagement."
Groot's suggestion for the curriculum, when he met privately with Kool, was that it cover the areas in which the courts have dealt with private investigators, such as the relevant legislation, the Charter of Rights and Freedoms, criminal liability, tort law, pretexts and medical information, the laws of evidence, and other litigation issues.
He has also requested that the ministry put out a handbook similar to the one issued for driver's licence tests, a suggestion MacDonald agrees with. "If you go for a hunting licence, a gun licence, a boating licence, a fishing licence or a driver's licence, they all come with a book."
Her organization is starting a subcommittee to liaise with the registrar's office and implement its own training program. "We can't afford not to have licensed investigators out there," says MacDonald. "It's a loss of income for the investigator and a dilemma for clients who can't find out the truth."
Despite her concerns, then, she supports the idea behind the scheme. "The quality of the industry will definitely get higher as we continue along as long as there is proper training," she says.