Ontario's justice system may be one step closer to technological advancement after the Ontario Court of Justice delivered an unusual decision allowing testimony by Skype under the Family Law Rules.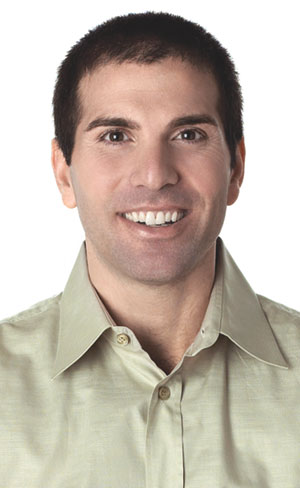 Writing in
P. v. C.
, Justice Ellen Murray determined the Internet-based video-conferencing program Skype could be used, despite the lack of clarity in the Rules on the issue, during cross-examinations in family court matters in situations where a judge sees fit.
The Rules don't specifically address cross-examination via video conferencing during trial but do allow judges to make decisions about using technology in court.
"The Family Law Rules do not address the issue of participation in a trial by video
conference," wrote Murray.
"Rule 14(8) does allow a party to participate in a motion for temporary relief by video conference. Rule 1.08 of the Rules of Civil Procedure deals with participation by video conference at any stage of a case.
If a matter is not adequately covered in the Family Law Rules, Rule 1(7) of the allows reference to the Rules of Civil Procedure to assist in deciding the issue by analogy."
It's not the first time the province's courts have allowed evidence-in-chief and cross-examinations by Skype.
But it's the first time a judge has issued an order for it in a family court matter, according to a lawyer involved in the case. It's a decision that may provide a sign of what's to come, lawyers say.
"It's not the first case where evidence-in-chief will be given by Skype but it is the first in family law to clearly look at the technology, what checks and balances are in place, and determine that family law should keep up with technology," says Philip Epstein, a partner at Epstein Cole LLP who represented the applicant, L.V. P., in the case.
"I think it's certainly something we'll be seeing more and more of as more people begin to reside outside Ontario."
Epstein's client, a mother of three currently living in Demark, had sought an order allowing her and her spouse to testify by Skype at trial in order to determine access to two daughters she had with a former spouse.
She cited her lack of income and difficulty in travelling as barriers to attending the trial in Toronto.
The court ordered the father to have no access to the children and to pay child support after L.V.P. alleged he was a violent alcoholic and cocaine addict who endangered the life of one of the kids.
The father, M.E.C., has since sought access to his children and maintains he has completed treatment for substance abuse.
He argued that allowing L.V.P. to appear by Skype would interfere with the court's ability to make findings and assess credibility.
Murray, however, determined otherwise.
"In my view, if the technology that facilitates the video conference operates effectively, then the court will be able to observe the applicant and make judgments about her credibility," wrote Murray.
"It is clear to me that the balance of convenience on this motion favours the applicant," she added. "With the conditions which I set out below, the respondent should suffer little or no prejudice in his counsel's ability to cross-examine.
The cross-examination will be conducted in real time, and the 'lag' which counsel fears in the transmission of questions and answers should not exist.
Requiring the applicant and her spouse to travel to Toronto would have a negative impact on their already financially-stretched household and would be damaging to the children's best interests."
But Steven Benmor, the lawyer who represented M.E.C., says while money is certainly a factor, technology shouldn't replace human interaction in the family court system.
"A trial regarding the life of two children should come down to more than money," says Benmor. "It's a factor but it's not the most important thing.
Having to conduct a trial by Skype is a disservice and unfair. There could be technological problems that the court isn't prepared for or cues that the judge could miss."
But Epstein says video-conferencing technology has become "quite spectacular" over the last several years and notes Skype has slowly begun to play an increasingly important role in family law.
"As the world gets smaller and smaller, Skype has become extremely important in custody and access cases. People are now putting kids to bed by Skype, reading to them by Skype, and helping them out with their homework. It's really changing family law."
In Epstein's view, using technology like Skype also makes sense from a cost perspective. "Giving evidence-in-chief by Skype, for example, saves the province and the courts time and money. And I think the courts will turn to it more and more as time goes on."
Benmor, however, says that could create problems in the long run. "For there to be a fair trial, everyone has to be in the courtroom.
Communication is 70 per cent non-verbal. What if the person on the other end of Skype just uses the excuse that they can't hear you and looks down at their notes and is coached on what to say?
That wouldn't be fair and it wouldn't happen if they were before the judge physically."
The issue of court technology has been on a lot people's minds, particularly since Ontario Superior Court Justice David Brown's recent criticism of the justice system's document-management practices in his ruling in Romspen Investment Corp. v. 6176666 Canada Ltée.
He's not alone, however, in having a long-standing concern about the issue. A report released by the Ministry of the Attorney General in 1995, for example, called for more technology in the family court system, particularly in northern Ontario.
"Special consideration should immediately be given to providing a full range of electronic, video, and teleconferencing technology for family law matters, particularly in northern Ontario," the report for the Ontario Civil Justice Review stated.
"The existence of such technology would permit judges to have an increased presence in scattered and isolated communities without the parties, counsel or the judges spending so much valuable time and money on travel."
While there has been progress on installing video-conferencing options at locations across Ontario, Internet access is scarce in most courthouses and there are only two fully equipped electronic courtrooms in the province. One is in Toronto and the other is in Oshawa.
Still, some observers say it's time for a more aggressive approach that would force the province's stagnant civil justice system to enter the 21st century.
"Maybe it's time you say to judges, like they do in industry: 'The train's leaving to the electronic world on Jan. 1 and if you want to hop on board, then fine.
If you don't, we'll let you do landlord and tenant and those kinds of actions,'" says retired Superior Court justice Tom Granger, a proponent of paperless trials.
"Somebody owes it to the public to give them back access to justice."
Still, Epstein says cases like P. v. C. could offer a less jarring approach to integrating technology in the courtroom that may prove more useful in the long run.
"I will be curious to see how it goes," he says.
"It'll be the first time we see technology come together like this and I think we're all anxious to see what will happen."
The trial in P. v. C. will take place during the first week of June in Toronto's electronic courtroom.