A proposal to allow prospective lawyers to skip the call to the bar ceremony started a heated debate among Law Society of Upper Canada benchers at Convocation on Nov. 28 with some calling the plan "the final coup d'état" of a profession that's continually "dumbing down."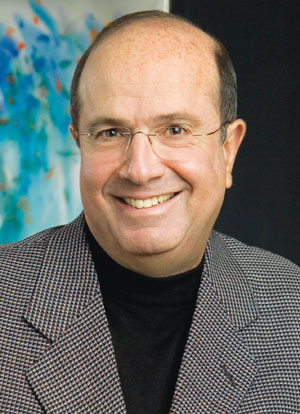 On the face of it, the motion before Convocation seemed pretty innocuous. The idea was to give law graduates an option for an administrative call to the bar of Ontario without first gowning up to watch proud family and friends cheer them on at a traditional ceremony.
The proposal was a response to the rising numbers of graduates every year and, in turn, the increased cost and administrative hurdles around planning more ceremonies. With call to bar ceremonies only taking place in Toronto, Ottawa, and London, Ont., geography is also a barrier for some students, according to Bencher Howard Goldblatt, who moved the motion.
On top of that, the new crop of law practice program graduates will have to wait two months before their call to the bar. If the administrative option existed, they could be called soon after finishing their program.
But in a 26-19 vote, Convocation decided attendance at the traditional ceremony should remain obligatory unless extraordinary circumstances prevented graduates from showing up.
"I think that we need to recognize that being called to the bar is a different process from a motor vehicle registration," said Bencher Constance Backhouse, a professor at the University of Ottawa.
"Our members are joining a learned profession with a long history of tradition and ritual."
In-person calls to the bar are also an "occasion of opportunity for the law society," according to Backhouse.
"As a regulator, we meet our new members in person for the first and, for some of them, the only time. We have their attention. We have the attention of their friends and family, which is not an inconsiderable point given how hard we work to construct a positive image in the community," said Backhouse, who has attended call to the bar ceremonies for 12 years.
"I know that we don't always realize fully the opportunity that this presents, but it is a very important chance for us to convey information about what the law society does, what our members' obligations are, and to inspire an entire audience with speeches from our best role models," she added.
Some, like Bencher Alan Silverstein, said the motion wasn't going to rob anybody of the opportunity to be in attendance if they so wished.
"We're not taking anything from anyone who wants to attend," he said.
"We're adding an option."
Bencher Judith Potter disagreed. "I support entirely Ms. Backhouse's comment," she said, adding call to bar ceremonies are "an important opportunity for families to bask in the glory of the moment for their loved ones."
"I totally, totally feel that we need to continue with the traditions that are so important. We are dumbing down our profession in so many ways and this would be, to my mind, the final coup d'état," said Potter.
Bencher Avvy Go made an emotional delivery about how grateful she is that she was able to attend her call to the bar ceremony with her late mother even though she was the type of person who didn't like to go to graduations.
But Bencher Peter Wardle described the situation as a matter of "compulsion versus choice."
"If the call to the bar is such a great thing, it's not going to matter that people are no longer compelled to come," he said.
"They're going to make the choice because it's going to be something that they want to do. That's the secret here. We have to keep this as something that's a great event that honours all the traditions of the law society. If we do that, we shouldn't be afraid that if we give people the choice, they won't come."
Others, like Bencher Michael Lerner, suggested that providing those who finish the law practice program with an administrative option would create a two-tier system between them and those who pursued articling.
"The most important thing in my mind is I heard during the articling debate concern expressed by benchers and the profession as to a two-tier system. If we do not include the LPP licensing candidates with those who have gone through the traditional articling system, we have clearly made a two-tier system," he said.
"And I think it is important that at an occasion such as the call to the bar, the two groups in the licensing process be joined together to recognize that they are equals in the eyes of the profession," he added.
On Nov. 28, Convocation also heard about the placement opportunities Ryerson University and the University of Ottawa were able to find for those currently enrolled in the law practice programs.
As of mid-November, Ryerson had secured 227 placements for its program with 91 of them paid, 73 unpaid, and the issue of payment still undetermined for the remaining 63 placements, according to a report to Convocation.
The University of Ottawa, meanwhile, has 19 candidates and has secured paid placements for all of them.
The law society will also extend its current repayable allowance program for students who were only able to find unpaid work.
"The repayable allowance program is a forgivable loan of last resort for those who demonstrate need and have exhausted other sources of funds. Candidates do not have to begin repaying the loan until the third year from their date of call to the bar," according to the report.
"Repayable allowance recipients may apply for forgiveness of repayment on compassionate grounds, such as medical disability or inadequate income."