Few legislative amendments will bring the delivery of franchise disclosure documents into the 21st century, lawyers say.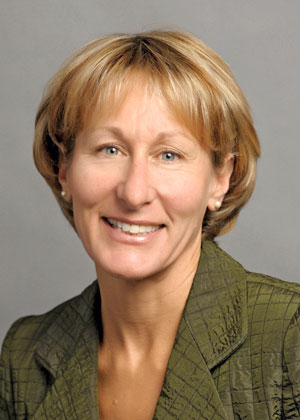 Changes to the Arthur Wishart Act, set to come into effect on July 1, will allow for the documents to be sent electronically or by courier. Currently, disclosure documents can be delivered to franchisees only by registered mail or in person.
Franchise lawyers say the changes will make things easier for them when asked to create, process, and send the documents on behalf of franchisors.
"Ontario was in the woods. It wasn't in the modern world when it came to the delivery of disclosure documents, and now it will be," says Edward Levitt, a franchise lawyer at Dickinson Wright LLP, who represents both franchisors and franchisees.
Franchise disclosure documents, which are sent from franchisors to franchisees and contain all required documentation for a new business franchise, are often hefty documents with hundreds of pages. The amendments will offer a digitized method of delivery in a system in need of modernization, lawyers say.
"In a sense, it will allow for it to be delivered more efficiently and cheaply," says Debi Sutin of Gowling WLG (Canada) LLP.
"We don't have to print out the document if it's going to be delivered electronically and it allows a prospective franchisee to view the disclosure document on the computer without having to print it out."
The Arthur Wishart Act was passed in 2000 and regulates franchise disclosure.
The amendments seek to harmonize Ontario's legislation on franchise disclosure documents with that of other provinces such as Prince Edward Island, New Brunswick, and Manitoba, where the documents can already be sent electronically.
British Columbia is also considering changes to its own legislation. Sutin says the amendments encourage more uniformity in the way the various provinces handle franchise documents and bring Ontario more in line with how the United States delivers such forms.
"It just allows some options, particularly when a prospective franchisee may be on the other side of the country," she says.
While the amendments are being hailed as a step forward, some lawyers have some lingering concerns.
Sutin is supportive of the amendments, but she is worried about a provision in the new rules that requires franchisors to get a written receipt when they send disclosure documents electronically.
"A prospective franchisee could possibly not deliver a receipt and just withhold it," she says.
If franchisees do not receive franchise disclosure documents, they have up to two years to rescind the agreement.
The requirement therefore could prove problematic for franchisors, who would need to prove they sent the disclosure documents, Sutin says. While there could be other ways to prove the documents were sent electronically, the requirement itself complicates things, she added.
"We don't know today how a court is going to interpret that," she says.
"Is a court going to say, if you don't have a written acknowledgement of receipt from a prospective franchisee, does that mean that a disclosure document was not delivered electronically or otherwise?"
Peter Viitre, a franchise lawyer with Sotos LLP, says the requirement does not really change much as the onus was always on franchisors to demonstrate the franchisee provided disclosure documents.
"Its substance doesn't change what we already have," he says.
"You're not going to do anything in any event until you have that receipt."
Viitre says the final changes are better than the original draft legislation, which said disclosure documents "were not effective until the franchisor receives an electronic acknowledgement of receipt from the prospective franchisee."
At the time the draft legislation was being considered, the Ontario Bar Association voiced concern to the Ministry of Government and Consumer Services.