A recent Divisional Court decision to side with a legal assistant against a former employer has affirmed that summary judgment is appropriate for wrongful-dismissal claims, employment lawyers say.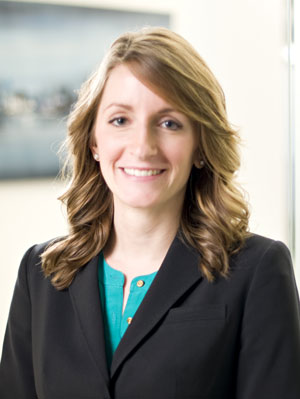 In
Aylesworth v The Law Office of Harvey Storm
, the court dismissed the employer's appeal of a summary judgment by the motion judge, awarding the assistant, Lynn Aylesworth, $32,500 for wrongful dismissal.
Aylesworth's lawyer, Lia Moody, says the decision is important as it bolsters the suitability of summary judgements in such cases where the facts are undisputed.
"It reinforces the appropriateness of summary judgment for wrongful dismissal actions, even where mitigation — which is a legal issue resolvable on pure findings of fact — is the sole legal issue," says Moody, an employment and labour lawyer with Samfiru Tumarkin LLP.
"Many summary judgment motions are contested by a defendant company on the basis that mitigation is a live issue and meriting a trial."
The Law Office of Harvey Storm had employed Aylesworth for more than 15 years until Storm retired and merged his practice with Real Estate Lawyers.ca LLP in 2014. When Aylesworth was laid off, she was given four months notice in April 2014.
That summer, she received a job offer from REL that appeared similar to her existing position. It did have some differences, such as the fact she would not be entitled to her usual vacation in summer months, the decision said.
She asked for some time to seek legal advice. She then made a counter-offer to REL, asking for a raise as well as clarifications on a number of conditions, according to the motion judge's decision.
REL considered this a rejection of its offer and let her know it was going to look at other candidates without offering any clarifications.
The court determined that the offer was a "take-it-or-leave-it" offer that was inferior to Aylsworth's conditions of employment and that the questions she raised about it were legitimate.
The Divisional Court decision noted that "the burden to establish failure to mitigate is on the employer to discharge; the employer must show that the employee's conduct was unreasonable in all respects; the employee is entitled to reasonable degree of latitude in considering the options; and the court must avoid all hindsight and use common sense."
Jamie Knight, an employment lawyer with Filion Wakely Thorup Angeletti LLP, says simply establishing that an offer of employment has been made is not enough to satisfy the mitigation test.
"You have to apply some common sense in evaluating whether or not this is the kind of offer an employee should seriously consider," he says. "I think the court simply wasn't convinced on these facts that this was really a serious offer and I suspect — although the court didn't say this — I suspect there was some concern that this was really just a paper offer to try to offer a defense to the new employer against the potential for a wrongful dismissal claim."
Knight says REL should have had a respectful discussion with Aylesworth and given her a reasonable period of time to contemplate the offer.
Summary judgment has been used increasingly in wrongful-dismissal cases since
Hryniak v. Mauldin
, 2014, says Moody. The Supreme Court decision expanded the use of summary judgment to streamline the process.
"Judges have taken that to heart for the most part and so straightforward wrongful-dismissal claims are being dealt with by way of summary judgment," says Hendrik Nieuwland, an employment lawyer with Shields O'Donnell MacKillop LLP, who usually represents employers.
Nieuwland says the increasing use of summary judgments in these kinds of cases has sped up the process of decision-making for employers when faced with a wrongful-dismissal claim.
"So it creates pressure on employers to settle probably faster than they would otherwise want to because they face the prospect of spending money defending a summary judgment motion," he says.
"Just from an economic standpoint, you say, 'Should I be spending this money on lawyers or should I be putting it towards trying to resolve the matter?'"
In
Aylesworth
, the court said the motion judge's analysis was correct and that the case did not require a trial.
"The motion judge found, correctly in our view, that there was only one issue (mitigation) and that the facts were largely undisputed," Justice Laurence Patillo said in the decision.
While Moody was successful in obtaining the summary judgment in this case, the increase in counsels seeking them, however, could have costly effects for plaintiffs if a trial is deemed necessary, says Knight.
Knight says plaintiffs in wrongful-dismissal claims could waste time and money if they try to go the summary judgment route and a judge determines that there is a viable issue that needs to be argued at trial.
"The danger for plaintiff's counsel — and they have to be aware of this — is if there really is a viable issue, then they should take the normal trial route," he says.
Moody says the decision also signals that courts will not only consider job title and salary when determining whether a new job offer represents comparable employment.
"That is, a court will look behind the basic facts and consider the nature of the job being offered, along with the conditions of employment that come with that offer," she says. Harvey Storm did not respond to requests for comment.