OTTAWA - An Ontario judge's ruling has disclosed what one Crown prosecutor calls a "major problem" with criminal record files held by the Canadian Police Information Centre that are routinely out of date and have been backlogged for periods of up to a year and a half.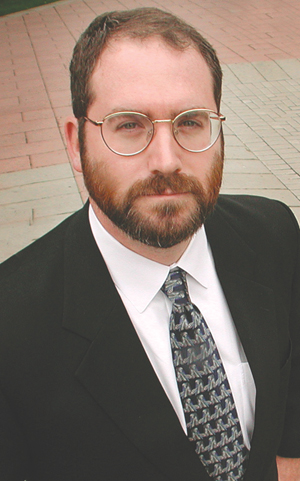 The ruling by Ontario Court Justice David Fairgrieve, highlighted in the Law Society of Upper Canada's Ontario Reports publication this month, comes amid continuing controversy surrounding the pardon and criminal record status of a convicted sex offender.
Fairgrieve's ruling reveals that records of 11 convictions and sentencing decisions for John Horne going back to October 2007 hadn't yet been entered on CPIC by the time Horne pleaded guilty to three more criminal charges last year.
The decision in
R. v. Horne
also notes that the Crown attorney who prosecuted Horne would likely have proceeded by indictment instead of summary conviction on the three driving offences he faced as well as a fourth charge of possession of a stolen vehicle following a police chase near Toronto in February 2009 had the full CPIC record been available. The possession charge was withdrawn after Horne entered guilty pleas on the other three charges.
Fairgrieve was so outraged by the missing CPIC entries that he rejected a joint submission from the prosecutor and Horne's lawyer that would have had Horne serve one day in jail after nearly six months in pre-sentence custody.
Instead, Fairgrieve gave him three consecutive sentences of six months each based on the three summary convictions and a fourth sentence of six months less a day based on a guilty plea Horne entered at the same time for a separate 2008 charge of possession of a stolen vehicle.
Horne was free on bail on that charge when he tried to evade police in the second allegedly stolen vehicle in February 2009.
Ottawa lawyer Doug Baum says the ruling illustrates a CPIC lapse that's "a fairly common experience among lawyers who have been in court where, either because things have happened too fast or too recently, CPIC is not updated."
But Baum, president of the Defence Counsel Association of Ottawa, adds that "normally the Crowns are aware of the prior convictions through the police. . . . They have a way to find things out."
Nevertheless, a Crown prosecutor who doesn't want to be identified tells Law Times that CPIC continues to be unreliable, with outdated information among its entries.
"This is a major problem in Toronto," he says. "They are about two years behind, and we rely on TPS [Toronto Police Service] case tracking.
I don't know what the problem is, but the situation impacts daily on our ability to make good decisions in bail court, in plea negotiations, and in sentencing hearings."
Baum, however, isn't blaming CPIC. "There's no way the RCMP could go out and data mine that information from the various provincial databases or police forces as far as I know," he says.
Horne already had a record of 57 separate criminal convictions going back to 1999 aside from the 11 convictions that hadn't been
entered on CPIC. A Crown prosecutor discovered the 11 convictions in court information that had been transferred to Toronto from Halton and York regions in the period between Horne's guilty pleas and Fairgrieve's sentencing decision.
The circumstances of Horne's latest pursuit and capture, in which he drove a stolen van into oncoming traffic while evading police, clearly offended the judge.
"In my view, there is nothing in this case that, had the Crown been properly informed and exercised appropriate judgment, could have justified a total sentence of less than three years in a penitentiary," he wrote.
"In my view, that should have been regarded as the rock-bottom minimum appropriate to this case, even after giving appropriate weight to the guilty pleas.
"While in our adversarial system, the defence cannot be faulted for taking advantage of an unwittingly mistaken position adopted by the Crown, I think that the suggestion that there is a judicial obligation to perpetuate the error and ignore the truth would indeed cause a loss of public respect for the justice system, at least in serious cases, like this one, where the accused's conduct clearly threatened public safety."
Fairgrieve repeatedly admonished the unreliability of CPIC information, noting the Crown acknowledged a backlog of more than a year and a half's worth of data awaiting entry into the computer system maintained by the RCMP.
"In the meantime, Crown attorneys and, ultimately, sentencing courts are left without some of the most important facts needed to make appropriate, informed decisions about the cases they must deal with," Fairgrieve wrote.
RCMP Sgt. Greg Cox, a spokesman for the Mounties at their Ottawa national headquarters, says the force relies on other police services across the country to enter convictions and sentencing information into CPIC that they must get from their court systems. But he didn't respond by press time to a request for a description or assessment of the CPIC backlog to date.
The issue comes as public attention focuses on the CPIC system due to the recent controversy over a pardon given to Graham James, a convicted child molester and former hockey coach.
Part of the concern stemmed from a public perception that the pardon would erase James' convictions for abusing two of his former players.
A report last week also highlighted how the RCMP is clamping down on access to CPIC and thereby making it harder for employers and organizations to do criminal record checks.
But Cox provided Law Times with a lengthy description of the pardon
system, including the fact that the criminal history of an individual convicted of a sexually based offence is retrievable by law enforcement agencies after a fingerprint match has been conducted for the purposes of a "vulnerable sector" search on behalf of institutions such as daycare centres doing background checks on job applicants.
The federal minister of public safety must consent to the disclosure. The individual also has to allow disclosure to the organization that requested the search.
The statement from Cox included a description of a policy directive the RCMP issued last December that reiterates strict conditions under which police services may disclose any criminal record data from the CPIC system, including requirements for fingerprint matches to confirm identities.
"The RCMP was made aware [last fall] that certain police agencies are disseminating criminal record information obtained via the CPIC system that was in direct contravention of the Criminal Records Act, the Youth Criminal Justice Act, the ministerial directive on the release of criminal records, and CPIC policy," the statement said.