The recent Ontario Superior Court decision to overturn former investment banker Andrew Rankin's tipping conviction likely won't change the way the Ontario Securities Commission (OSC) approaches similar cases in the future, says Nigel Campbell, a former senior investigative counsel for the OSC.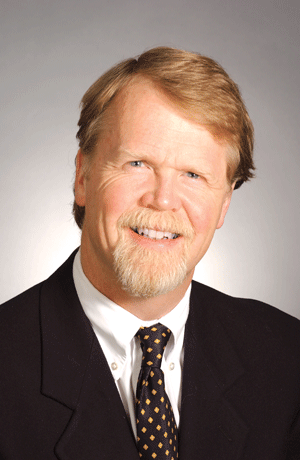 Ontario Superior Court Justice Ian Nordheimer set aside the tipping conviction and ordered a new trial largely because provincial court Justice Ramez Khawly relied upon the flawed and inconsistent evidence of the prosecution's key witness to convict Rankin, and because the judge made an error in law when he failed to consider each count individually.
He said it is now up to the OSC to decide whether, in light of the significant evidentiary issues, it is in the public interest to re-prosecute.
During the trial last year, the OSC alleged that Rankin supplied his childhood friend, Daniel Duic, with insider information about upcoming takeover deals.
Duic used the tips to make about $4.5 million in 10 stock trades, and made about $2.5 million more from other trades that were based on insider information allegedly obtained from Rankin and other sources. Duic cut a deal with the OSC, requiring him to testify against his friend and pay a penalty - the deal allowed him to keep approximately $4 million of the profits he made from the insider trades.
There was no evidence at trial that Rankin participated in any of the trades, directly profited from Duic's illegal activities, or was even aware of the scale of his friend's trading.
Rankin, former managing director of the mergers and acquisitions unit of RBC Dominion Securities, was acquitted of 10 counts of insider trading, but convicted of 10 counts of tipping under the Securities Act. He received a six-month sentence. Both sides appealled.
Campbell says insider trading or tipping cases are extremely difficult to prove because the prosecution must usually build these cases almost exclusively on circumstantial evidence.
"These are the problems you run into as a prosecutor or a lawyer trying to prove a case," he says. "Sometimes the evidence isn't as flawless as you would like, and when you compound that with insider trading or tipping-type cases, usually [when you're a prosecutor] you're starting in very difficult terrain because you seldom have a witness."
In the Rankin case, the OSC was probably more bullish because it felt it had an eyewitness to bolster its case, Campbell adds. In the end, he says, Nordheimer ruled that the trial judge did not analyze the evidence, particularly the contradictions in the evidence, with sufficient care.
"So it really is a case that turns - and I think the OSC would say it turns - on an analysis of the evidence. So is it really going to change what the OSC would do in the future? I don't see it that way."
Campbell points out the OSC already proceeds less frequently before the quasi-criminal court than they do by way of investigation and administrative hearings.
"It's not that they turn every one of these cases into a prosecution. I think this is going to disappoint them but not stop them from taking a run at prosecutions where they feel prosecution is appropriate."
He admits these cases eat up a lot of resources and time, but says those pressures on the OSC have always existed.
"Maybe they'll do a cost-benefit analysis and reconsider . . . but I'm not sure this case will be the straw that breaks the camel's back and alters their process altogether."
Nordheimer said some of the trial judge's reasons for rejecting Rankin as a credible witness had no foundation in the evidence. On the other hand, he said the trial judge relied on Duic's evidence even though Duic "was strongly motivated to 'point the finger' at someone" because of his settlement with the OSC.
Duic's testimony was riddled with inconsistencies. For instance, he originally told OSC investigators under oath that one of the 10 tips came from people he knew at Yorkon Securities. After being told by someone at the OSC that this tip couldn't have come from Yorkton, he later flip-flopped and claimed Rankin as his source.
He also claimed Rankin refused to discuss deals over the telephone, but later changed his story and said one of the 10 tips was passed along by telephone. By trial, he was claiming that five of the 10 tips were passed along by phone.
Nordheimer said that, contrary to what the trial judge decided, there were other rational conclusions for how Duic could have obtained the information. For instance, he may have obtained the information illicitly from Rankin's home because he had a key.
Chairman of the OSC, David Wilson, has publicly expressed disappointment about losing "the deterrence message that the previous Rankin conviction conveyed to industry players."
In a speech to the OSC, Wilson reiterated that the commission won't hesitate to pursue those who misuse confidential information regardless of what happens in the Rankin case, and will make a decision about the case after studying Nordheimer's ruling and consulting with staff about weighing its options.
Rankin's lawyer Brian Greenspan doubts that the OSC will draw any lessons from this case.
"I think that there are institutional failings at the OSC and I think that there are serious problems at the OSC, but I'm not sure that Andrew Rankin's case is anything other than yet another example of things that are wrong with the OSC."
Greenspan says the OSC exercised its option to bring the case to the Ontario Court of Justice with a view towards convicting Rankin of a quasi-criminal offence, but continued to be motivated by a regulators' objectives instead of approaching the case as a purely criminal matter.
The OSC, he says, did not approach the prosecution with the same sense of balance and fairness that a good Crown attorney is supposed to have.
Part of the problem at the OSC is that it's not clear who calls the shots, he says.
"Kelley McKinnon is the person in charge of the prosecution; she is the senior person. But Kelley will tell you that she takes instructions. And I still don't know from whom Kelley takes her instructions. . . . I think this should be at least inquired into because part of the problem might be that [the prosecution] is getting instructions from people who are trying to set policy.
"You can't set policy on the back of Andrew Rankin. That's wrong. If he's being prosecuted and facing jail time, he shouldn't be symbolic of a policy. Nobody prosecutes people charged with robbery for the sake of trying to give robbery a higher profile."
McKinnon could not be reached for comment.