Clyde & Co. is the latest British legal giant to wade into Canadian waters after announcing a merger with boutique insurance firm Nicholl Paskell-Mede LLP.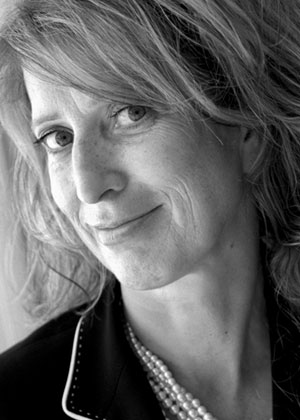 Clyde & Co. added the 40-lawyer outfit with offices in Montreal and Toronto to its stable of 700 lawyers at 24 international offices. The move comes less than a month after Ogilvy Renault LLP was officially absorbed into the Norton Rose Group to become Norton Rose OR LLP.
And with rumours flying about further international deals, it may not be Canada's last cross-border merger.
NPM, which specializes in insurance law and professional and civil liability defence work, will adopt the Clyde & Co. brand and banner on Sept. 1, when the merger becomes effective.
Jo-Anne Demers, NPM's chairwoman, says the deal, which was sealed earlier this month by unanimous partner votes at both firms, has been in the works for almost two years. "It was slow dating," she says. "We weren't looking to get married too fast."
Clyde & Co. is known for its expertise in insurance law, and NPM has been recognized as a leader in that field in Canada since its founding in Montreal in 1992. It added the Toronto office in 2005.
Both firms shared clients, including Lloyd's of London, and were introduced by Conservative Sen. David Angus, a former partner at Stikeman Elliott LLP.
"We started discussions and we realized that we shared the same philosophy and the same approach to business," Demers says. "After that, we decided to negotiate more seriously and came up with this wonderful news."
Demers says the international reach of Clyde & Co. will improve the firm's capacity to serve existing clients as well as attract new ones. The merger will also result in more incoming international work and provide a base for expansion across Canada, she adds.
"We're getting access to a vaster clientele base and also to much more resources. We will be able to respond to needs in any jurisdiction and we will also be able to handle much more complex litigation because we now have the resources to do so."
According to Demers, NPM staff are in for a hectic couple of months as integration efforts continue ahead of the Sept. 1 date for the merger.
"We have to finish all the conflict issues to determine that there are no conflicts with mutual clients. We have to harmonize the IT infrastructure and put everything in harmony with the Clyde & Co. But we're very excited and very happy."
Clyde & Co. partner and board member James Burns explained what the deal means to his firm and called NPM a "natural fit."
"Canada is an extremely attractive market with a robust and diversified economy," he said. "The Canadian insurance market is going from strength to strength and the U.K. insurance market is building up its presence in Canada.
We are delighted that Montreal and Toronto will be joining our network of offices, consistent with our strategy of providing a full service to our clients in our core sectors in key strategic locations."
Jordan Furlong, an Ottawa-based partner at Edge International Inc., says he's not surprised by rumours that American heavyweights White & Case LLP and Vinson & Elkins LLP, as well as global giants DLA Piper and Allen & Overy LLP, are all in discussions about finding a Canadian firm to link up with.
"There's no question there's a lot of interest in terms of global, U.K., and U.S.-based firms in creating some kind of a fairly strong presence in Canada," he says.
"The world wants to come to Canada in terms of the expansion of the legal marketplace. Canada has strong natural resources and a reliable banking system."
In the wake of the Norton Rose bombshell last year, Furlong says more firms could follow the boutique path followed by Clyde & Co. in its merger with NPM by building from a small Canadian base.
"There's advantages for the incoming firm," he says. "There's obviously much less negotiation and far fewer partners to be brought into the tent."
Furlong says Clifford Chance LLP's experience in Australia provides an interesting template.
The firm engaged in lengthy talks with Australia's largest firm, Mallesons Stephen Jaques, before finally opting to merge with two small firms in the country's financial capital, Sydney, and mining and energy centre of Perth in February.
"They were saying, 'We're coming into Australia but we don't need to acquire a local giant,'" Furlong says.
Allen & Overy opted for a slightly different approach in Australia by poaching leading partners from top firm Clayton Utz to establish a presence in the country.
That tactic could be riskier than consuming a smaller entity if the local firm decides to take legal action, but Furlong says it shows blockbuster mergers aren't the only option for global giants looking to make a splash in Canada.
The Canadian profession has traditionally been shy of merger talks, according to Furlong, who nevertheless notes that the Australian experience could fuel fears among bigger Canadian firms that they'll find themselves left behind unless they consider an international merger.
"Fear is a poor strategic motivator," he says. "I think it's far better to take as long a view as you can. At the end of the day, every firm has to look very closely at the global market and say what makes the best sense for us and our clients."
According to Furlong, many Canadian firms with an existing overseas presence believe that's sufficient while others fear an exclusive merger will kill off referrals from U.S. sources.
"In the past, these questions were asked in a purely intra-Canadian context," Furlong says. "Now, there's scores more players in play, so the chessboard is now larger than it used to be and that is strategically what the firms have to think about."
---
For related content, see "
Ogilvys hopes global deal will be magnet for other firms
' partners" and "
A big year for Bay Street consolidation.
"