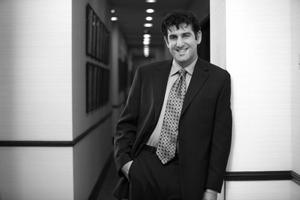 The British Columbia Court of Appeal's twin decisions in Pro-Sys Consultants Ltd. v. Microsoft Corp. and Sun-Rype Products Ltd. v. Archer Daniels Midland Co. have so altered the landscape for competition class actions in Canada that, if upheld, they may well invite legislative intervention.

The court concluded that indirect purchasers have no remedy under s. 36 of the Competition Act that allows for a private right of action to "any person" who has suffered loss as a result of criminal misconduct under the legislation.

The decisions, each by a 2-1 majority, adopt the long-standing position of the U.S. Supreme Court as expressed in Illinois Brick Co. v. Illinois in 1977. But they seem inconsistent with the November 2010 ruling by a different panel of the B.C. Court of Appeal in Pro-Sys Consultants Ltd. v. Infineon Technologies AG and various Ontario Superior Court decisions including Irving Paper Ltd. v. Atofina Chemicals Inc., all of which certified actions that included indirect purchasers.

"These decisions could be a crippling development for the plaintiff's class action bar," says Christopher Naudie of Osler Hoskin & Harcourt LLP. "Indirect purchasers tend to comprise the class or at least a majority of the class in most competition class actions."

That's because most such cases originate in global conspiracy prosecutions in which foreign manufacturers have fixed the prices of ingredients in products that tend to go through a long chain of distribution before they reach Canada. "So the harm to someone in Canada is usually indirect," Naudie says.

And determining whether indirect purchasers should have a right of private action raises significant policy considerations. "The decision does strike at the heart of deterrence as a justification for the existence of class actions," Naudie says of the recent rulings. "Policy-makers in Ottawa are looking at this, and it wouldn't surprise me if the Competition Bureau sought to intervene on any application for leave to appeal and argue that s. 36 is intended as a mechanism of deterrence under the Competition Act."

At press time, there was no firm indication that the plaintiffs in Microsoft and Sun-Rype would be seeking leave to appeal. However, because of what's at stake for the plaintiff's bar, the policy implications of the rulings, the internal inconsistencies in B.C. law, and the divergence from what appears to be Ontario law, the cases are likely prime fodder for consideration by the Supreme Court. There's also the hard statistic that the top court in recent years has, on a proportionate basis, overturned decisions of the B.C. Court of Appeal more frequently than any other provincial appeal court.

"I would be astounded if the plaintiffs didn't get leave," says Jay Strosberg of Sutts Strosberg LLP, a plaintiffs' class action firm.

At the heart of the majority's ruling in Microsoft is the Supreme Court's decision in Kingstreet Investments Ltd. v. New Brunswick (Finance), in which the court rejected a "passing on" defence to a restitution claim in reasoning that a defendant can't reduce its liability by establishing that some of the unlawful harm was passed on to others.

For its part, the B.C. Court of Appeal ruled that Kingstreet applied to antitrust law even though it arose in a completely different context. The court also recognized that passing on was put forward as a defence in Kingstreet but went on to say that plaintiffs couldn't use it offensively either.

"It's not clear that Kingstreet was meant to apply to a statutory remedy as opposed to a statutory claim," Naudie says. "But that doesn't mean that there aren't arguments of common sense against allowing indirect purchaser claims or that the B.C. rulings aren't a proper reflection of policy considerations."

An oft-cited argument of common sense relates to what the U.S. Supreme Court in Illinois Brick called the "futility" of attempting to apportion the loss as it passes on through the chain of distribution.

"What is true is that the B.C. decisions do create a windfall for direct purchasers who don't have to account for the extent of the loss that they have passed on to indirect purchasers," Naudie says. "The upshot is that the class action landscape has tilted in favour of direct purchaser class actions so that plaintiffs with pending or future cases will either have to retool their suits or hope that the Supreme Court grants leave and reverses on the indirect purchaser issue."    From Strosberg's perspective, that's small comfort.

"However you look at it, Microsoft is a big setback for antitrust class actions," he says.