A series of class actions over unpaid overtime has sent a chill down Bay Street as financial-services companies and others scramble to review their own policies to ensure they are compliant with the law.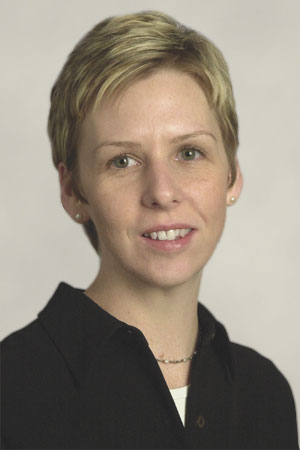 The class actions, which have yet to be certified, kicked off last June with a complaint against Canadian Imperial Bank of Commerce which asked for $600 million in compensation for tellers and other front-line workers.
The lead name on the case is Dara Fresco, a head teller at CIBC, who makes about $30,000 a year and who says she was required to work between two to five hours a week worth of overtime but was "discouraged" from putting them on her time sheet.
It was followed two months later by a massive suit against KPMG LLP in which the lead plaintiff, Alison Corless, claims she is owed $87,000 for the period of 2000 to 2004.
Then, in December, a suit claiming $350 million from Scotiabank alleged employees were routinely assigned more work then they could reasonably complete in a day and for which they were not paid overtime.
The class actions have already prompted a change by one of the defendants. In February KPMG announced a plan to compensate those who worked unpaid overtime, saying it had reviewed its policies.
The plan will be administered by a third party; it will cover those current and former employees who worked unpaid overtime from January 2000 to 2008; and it could cost up to $10 million. However, there is no admission of liability yet in the lawsuit.
The actions seem to be following a trend from the U.S. that has seen companies like Wal-Mart, Radio Shack, Starbucks, and Taco Bell hit with retroactive overtime costs.
"It really is scaring some - especially those in the banking and accounting sector or any big employer," says Melanie Warner at Borden Ladner Gervais LLP. She also says the firm has had a flurry of calls seeking advice on how to proceed in light of the lawsuits. "My advice is to follow the law, but it can be hard for them to change, in that it means a mind-shift."
For those employers with union contracts, the issue is cut and dried and spelled out in the collective agreement; however, for those who have no contract, the issue is much more problematic.
The buzz is also permeating the rank and file of employees as news of the class action suits triggers conversation around the proverbial water cooler.
"I've seen an increase in interest, though it is not being translated into more files," says Daniel Lublin, a Toronto labour lawyer catering to employee clients. "Most just can't financially afford to hire a lawyer for overtime issues, so I direct them to the Ministry of Labour complaints process - if indeed they are part of a group entitled to overtime."
The class action, though, he says, has changed the landscape and raised the profile of the issue to the forefront.
"I think the lawyers handling those class actions have done a good job getting their message out there," he says. "There are lots of people now thinking, 'Hey, this may be illegal; I could get compensation.' And they may spend a few dollars with a lawyer to find out what the legislation says."
He says his mantra with clients who consult him is to document everything.
"Document, document, document," he says. "Keep a journal; record e-mail that shows you working past certain hours; get as much as you can into some kind of document. It's up to the employer to disprove the complaint, and documents make it harder to do that."
Warner says employers are responsible for expressly "authorized" overtime and any overtime they encourage or permit, adding she has advised her clients to review their overtime strategies and communicate them clearly to all employees.
Some professions are exempt, such as accountants or lawyers, but support staff and other employees who work in law firms or accounting houses are still entitled to overtime, unless they are deemed to be management.
The definition of manager or supervisor can be tricky since it is not just determined by the simple test of whether other employees report to them.
"They can be a manager of operations or manager a department," says Warner. Simply being on salary is not the determiner.
She said there is some confusion around the law, and some of it may be emanating from the U.S., where labour laws vary more. Also, there's an assumption around some basics - that simply being on salary precludes overtime pay, for example.
"Gone is the idea that if you were paid a salary you don't get paid overtime," she says. "The biggest factors are whether you can hire or fire, manage their performance review, have control over how people do their work and when they do it."
For those workers entitled to overtime, it must be paid after 44 hours a week at time-and-a-half or time in lieu at time-and-a-half. The regular hourly rate applies after the standard company work week threshold is reached.
"Lots of smaller organizations have come to us, and the not-for-profit should also be concerned since they can't afford to be hit with a class action suit," Warner said, adding that if there are changes to policies around overtime, they also need to be introduced carefully.
For example, she says, if a company broadcasts to employees that the policy is to discourage overtime, or to expressly ban it, then some employees may feel that their compensation is being cut since they've come to expect the extra money the overtime produces.
Also, if certain employees are so unproductive that they can't get their work done in regular time and rack up hours to keep up, it introduces another dimension requiring attention.
"In a case where there is a guy there all the time because he is so inefficient and unproductive the company needs to make it clear, over and over and over again, that the policy is not to endorse overtime in writing," Warner says.
"You need to create a paper trail."