When senior Ontario Crown attorney Alex Smith told a conference of crime victims in October that many prosecutors believe judges are passing lenient sentences because they don''t have the stomach to view evidence in child porn cases, he opened a debate on how members of the bar deal with one of the law''s most repulsive and politically-sensitive offences.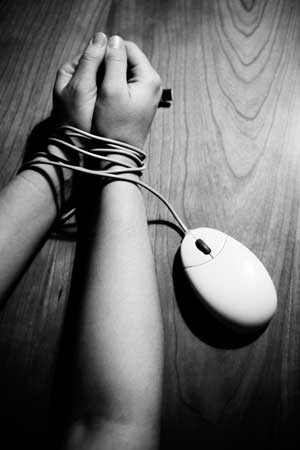 "You don't realize how bad this stuff is until you have been exposed to it," said Smith, who is head of the Ontario Ministry of the Attorney General's internet abuse section, which prosecutes child pornography cases.
Smith said he understands why some judges are squeamish about the material put in front of them in child porn cases. Still, he says, judges must understand the nature of the crime if they are to make decisions and pass sentences that reflect the nature of this offence.
"There is no substitute for actually viewing the images," said Smith.
Smith also told the Canadian Association for Victim Assistance conference that police, as well as prosecutors, often find the outcomes of many child-pornography cases disappointing.
Smith's remarks were reported by The Globe and Mail and Canadian Press.
"I don't want to be critical of the judicial system, but police are generally disappointed with the sentences meted out in many of these cases," he said. "Certainly, many Crowns are disappointed in the sentences meted out."
Smith said prosecutors will have to become "more persistent that judges view the images. It is kind of a touchy issue. Viewing this stuff is different from viewing other stuff. I haven't done a child pornography case in six years, but I can still remember some of the images. They stick with you and they haunt you."
His comments came several months after a co-panelist at the CAVA conference made the same case to the House of Commons standing committee on justice and human rights.
Angie Howe, who heads "Project P," the Ontario Provincial Police's child pornography unit, told MPs that many offenders plead guilty and are sentenced without Crown attorneys and judges looking at all the evidence.
"In child pornography cases, particularly possession cases, we often get guilty pleas," she told the Commons committee. "This is problematic because it means that not even the judges or the Crown attorneys see the images that are the reason for the charges. They do not get a true understanding of what images of child sexual abuse are and of the inestimable damage done to the children that are involved in these images.
"This is the basis for the recommendation made earlier that judges be required to view pornographic materials that are the subject of charges against the accused. When I speak of collections of child pornography images, they are true collections. They are organized into file folders by title, age and physical description - hundreds of thousands of images. In every collection, we find new images - images of children that we have never seen before but, heartbreakingly, we know we will start to see over and over again.
"It is estimated that worldwide there is over 1 million different images on the Internet and approximately 100,000 different children being abused at any one time," she said.
Howe said the images are getting more violent and the children in the photos are getting younger.
"As recently as one year ago, we did not often see pictures with babies, where now it is normal to see babies in many collections that we find. There is even a highly sought-after series on the Internet of a newborn baby being violated. She still has her umbilical cord attached; she is that young," she said.
Ontario Attorney General Michael Bryant said he had asked Ottawa and his provincial colleagues to consider changes to evidentiary rules. He said Criminal Code changes might be needed to improve the way evidence is handled in child pornography cases and to ensure judges hand out tougher sentences when appropriate.
"Certainly some senior Crown attorneys have discussed the issue of whether or not the courts are considering evidence that they ought to be considering," said Bryant. "We certainly will continue to work hard to make sure that evidence is addressed by the courts, and if some statutory change is needed, then we certainly would support that."
Bryant has been a long-time advocate of tougher enforcement of child pornography laws. In 2006, he announced he had assigned a team of senior Crown attorneys to work with Internet providers to rid the province of "this horrible cancer."
That year, convicted murderer Michael Briere claimed he had been aroused by watching child pornography on his computer just before he went out and kidnapped, sexually molested, and killed Holly Jones.
Bryant said he had already asked the federal government, and his provincial colleagues, to consider changes to evidentiary rules. "There is an issue around what evidence the courts are considering or not considering," he said. "There's also an issue around whether or not the sentences that we're pursuing are in fact as tough as they ought to be."
Smith made his remarks while officially unveiling a new system to crack down on child pornography that was launched by Bryant in 2004.
Last year, Howe, who has investigated child pornography offences for more than 30 years, told the House of Commons justice committee that many second and third-time child pornography offenders are receiving non-custodial sentences.
"It is our experience, and that of all Canadian police services, that offenders who collect child pornography subsequently will go on to commit contact offences," she said.
"In the OPP's experience, 30 per cent to 40 per cent of our offenders have a previous sexual contact offence or have gone on to commit a subsequent contact offence. I have seen the pictures of child sexual abuse and, in my mind, the opportunity that it might even be one child is one child too many.
"The notion that Internet crimes are victimless is utterly false. The children in these images are being degraded, abused, and humiliated in the vilest of manners. Every time that image is shared on the Internet, that cycle of exploitation is perpetuated and the child is re-victimized again and again," she said.
Costing $5 million, the new investigation strategy features central co-ordinators who decide how to share information, resources, and specialist investigators from 15 major police forces across the province.
The aim is to replace a hodgepodge of individual police child-pornography units that have few resources and precious little ability to share information.