Arbitration clauses are routinely included in consumer product contracts in an effort to protect retail companies from lawsuits.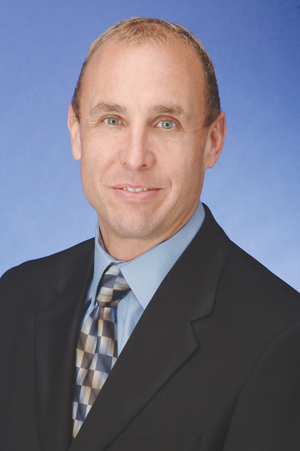 In particular, with the growing trend of class action litigation in Canada, companies view arbitration clauses as an important means to mitigate their legal liabilities.
Yet in a recent case in Ontario, the courts have sent a message that a clause in a contract that mandates arbitration as a means to settle a dispute with a company over a defective product won't always suffice to resolve the matter.
The case involves the Ontario Court of Appeal's ruling in a class action against Dell Canada Inc. that a clause mandating arbitration to settle a disagreement with a consumer doesn't preclude such litigation.
In the case, cited as
Griffin v. Dell Canada Inc.
, the plaintiff sought certification of a class action alleging the company had sold computers with latent defects that caused them to overheat, shut down, and fail to restart.
Thaddeus Griffin, who essentially represented anyone who had purchased a Dell computer and experienced similar problems, asserted his claims based on negligence, breach of contract, unjust enrichment, waiver of tort, and breach of the Competition Act.
In addition, consumers have further protection from Ontario's Consumer Protection Act, which shields consumers from being compelled to attend arbitrations that can be expensive for people even if the parties reach an agreement.
But two similar cases originating from Quebec yielded different results before the Supreme Court of Canada.
In
Dell Computer Corp. v. Union des consommateurs
and
Rogers Wireless Inc. v. Muroff
, the top court ruled an arbitrator should resolve the disputes unless there are complex questions of law that require a court's attention.
So with the evident rise in class actions generally coupled with measures that companies are taking to protect themselves from such litigation, the question remains as to whether or not arbitration clauses will prevail and spread to other sectors.
Consider, for instance, a company undertaking an initial
public offering. Can it include an arbitration clause mandating that shareholders who disagree with its policies down the road resort to a recourse other than litigation?
Companies can indeed do so, says Mike Peerless, a partner at Siskinds LLP in London, Ont. While there would be no means for securities purchased on the secondary market to include an arbitration clause, he says there's no reason why a company hosting an initial offering couldn't.
"I don't know of any case that that has happened yet, but on an offering, there's no reason that an issuer of a security couldn't put in the offering something that by buying this, the purchaser agrees to participate in arbitration and essentially get it out of the realm of a class proceeding," Peerless notes.
He points to the United States, where financial institutions started incorporating arbitration clauses in their credit card contracts with consumers as per the Federal Arbitration Act.
In one case last year,
American Express lost its bid to defer to an arbitration clause at the U.S. Court of Appeals for the Second Circuit based on the fact that barring the plaintiffs from pursuing a class action would give the company immunity from antitrust liability.
Although Peerless says he wouldn't be surprised if a company making an IPO included an arbitration clause to try to avoid a class action in the future, he doesn't think it would be successful in the end.
"The class proceeding legislation is designed to allow people access to the courts, and you can't just contract out of the legislation. I think that's what a court would say."
But, he adds: "It's certainly possible in the context of a securities case for this to happen as companies are thinking about this kind of thing and are always looking for ways to limit their liability."
Peerless also notes that in class actions such as the one against Dell, the court enabled the lawsuit to continue over and above the arbitration clause's mandate.
Still, he acknowledges that "we don't know how many other times a lawyer has said because there's an arbitration clause, the client should either settle or go through with the arbitration" to resolve the matter.
Joel Rochon of Rochon Genova LLP in Toronto says he, too, wouldn't be surprised to see companies including an arbitration clause in their IPO.
"Whether or not the use of arbitration clauses may be expanded to find themselves into an IPO is something that remains to be seen," he says. "That's not to say there's no room for arbitration clauses because they do serve a legitimate purpose."
Rochon, who represented the plaintiff group led by Griffin in the Dell class action matter, notes the court deferred to Consumer Protection Act amendments that prohibit companies from limiting a resolution in a dispute to arbitration.
"That was a piece of proactive legislation designed to protect consumers, and through the Dell decision, the Court of Appeal has indicated that the legislation is applicable," Rochon notes.
But in the event of a shareholder dispute, the courts will likely have the last say should a case challenging an arbitration clause arise in that context.