Legal researchers have a new option when it comes to case law research, with Canada Law Book last week unveiling its new BestCase service that the company says will "provide serious competition to the other services currently available."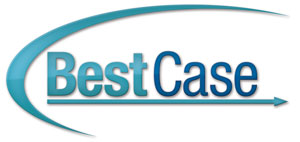 "I think the value lays primarily in our law report collection, because they're so highly regarded," says Ruth Epstein, vice president of Canada Law Book. "We've added in a comprehensive collection of unreported decisions in order to provide a complete case law research service for the convenience of researchers."
As of March 31, the company's law reports, case summaries, and unreported decisions were made available exclusively on the new online service, except Canadian Patent Reporter. The move follows failed negotiations between the company and LexisNexis Quicklaw to keep the material on that service.
Some of the company's best-known offerings, such as Canadian Criminal Cases, Dominion Law Reports, and Labour Arbitration Cases, and a collection of unreported decisions dating back to 1971, will all be found on the service. Many of the historical offerings on BestCase may be difficult to find elsewhere, says Epstein.
She says one of the most enticing features of BestCase is the availability of PDF images of pages from Canada Law Book's law reports. That will let researchers skip the cumbersome step of photocopying bound volumes to ensure material appears exactly as it did in the law reports, in order to submit a copy to a court or board.
Epstein says the service will likely be expanded to offer more to users. She notes that while it would typically take up to one year to create such a service, CLB had it up and running within four months in order to meet the March 31 deadline.
Most of the major law firms and many government departments are currently using BestCase on a free-trial basis. Epstein says CLB welcomes feedback when considering enhancements to the service.
BestCase includes All-Canada Weekly Summaries (1976 to present), Canadian Criminal Cases (1898 to present), Canadian Labour Arbitration Summaries (1986 to present), Dominion Law Reports (1912 to present), Labour Arbitration Cases (1948 to present), Land Compensation Reports (1971 to present), Ontario Municipal Board Reports (1972 to present), and Weekly Criminal Bulletin (1977 to present), to name a few.
Images of original judgments also are available, appearing just as they did when released by courts, including official stamps and signatures. The cost of the service starts at $750 per annum, for a sole practitioner. Information is available online at
www.canadalawbook.ca.
Canada Law Book was established in1855 and has gained a reputation for its editorial standards and a stable of authors considered to be among some of the country's most accomplished legal scholars.
Epstein says BestCase is an important initiative as the company moves forward in the legal publishing market.
"It's a significant change in the legal community, because it introduces another case law research option," she says. "We think BestCase, which is elegant and easy to use, will be very appealing to lawyers."