Entities related to TD Bank and BMO will be added as parties to a class action suit against major banks, after Ontario's Court of Appeal overturned a lower court's decision.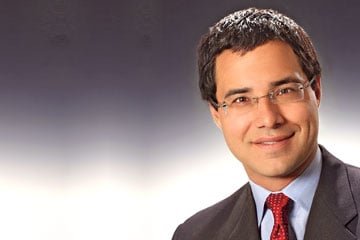 Entities related to TD Bank and BMO will be added as parties to a class action suit against major banks, after Ontario's Court of Appeal overturned a lower court's decision.
The case, Mancinelli v. Royal Bank of Canada, 2018 ONCA 544, is the latest twist in a series of legal actions across the world involving secretive chat messages, allegedly between bankers in the foreign exchange markets.
The appeal decision explored what steps a representative plaintiff could reasonably take to establish that the Canadian banks could be co-conspirators in the secretive price-fixing scheme in the foreign exchange markets.
"I think the takeaway point from this case is that the bar for showing diligence in terms of adding defendants is pretty low, and that's particularly the case in conspiracy claims or when the defendants have taken steps to conceal [their involvement]," says Simon Bieber, partner at Adair Goldblatt Bieber LLP.
In December, Justice Paul Perell of the Superior Court of Justice acknowledged that there was no evidence of public documents tying TD and BMO to the alleged conspiracy. Perell reasoned that the plaintiff should have taken steps to conduct a meaningful investigation to identify TD and BMO as co-conspirators. The appeals judge, Associate Chief Justice Alexandra Hoy, found that the motion judge had "too high an evidentiary threshold."
"The decision of the Court of Appeal restores the proper balance," says Kirk Baert, partner at Koskie Minsky LLP, which represented the plaintiffs.
Baert says the standard set by Perell was "especially hard to meet in price-fixing cases, which necessarily involve secret conduct."
The case, which involves more than a dozen financial institutions, alleges that banks "took active steps to conceal their participation" in a scheme to fix prices in the foreign exchange market between Jan. 1, 2003 and Dec. 31, 2013.
A group of entities related to UBS bank had already settled when, in July 2016, appellant Christopher Staines tried to add more institutions to the case.
Staines' grounds were that UBS said that FX traders at TD and BMO were among participants in a conversation with more than 2,000 "collusive chats," according to the appeal.
In most Ontario cases, including this one, an action must be started on or before the second anniversary of the day on which the claim was discovered, said Hoy, who wrote the appeal decision.
The claim would have been statute-barred if they discovered it before July 20, 2014.
The motion judge questioned whether TD and BMO's identities could have been established if a meaningful investigation had taken place before time ran out, even with the late additions from UBS.
Nonetheless, the plaintiff's explanations should be given a "generous reading," Hoy wrote, citing Wakelin v. Gourley.
Context must be considered when assessing whether a plaintiff did "reasonable diligence" to find evidence, Hoy said.
The fundamental issue the court was grappling with in this appeal was the meaning of "exercising due diligence" to discover a potential claim, says Margaret Waddell, founding partner of Waddell Phillips Barristers.
"The error of the motions judge was in holding class counsel to an unreasonably high standard — effectively expecting them to function like a regulatory investigator, and expecting them to take extraordinary steps," Waddell says.
Given the appeal decision to add TD and BMO as parties, despite the time limit, the plaintiffs can go on to conduct discovery and dig further into the identities of alleged participants in the conspiracy, said W. Fraser McDonald, partner at Allen McDonald Swartz LLP.
The entities affected by the appeal will be Toronto Dominion Bank, TD Securities, TD Bank USA, NA, T.D. Group Holdings, TD Bank N.A., Bank of Montreal, BMO Financial Corp., BMO Harris Bank N.A. and BMO Capital Markets Limited. TD declined to comment, and BMO did not immediately respond to a request for comment.
"The banks themselves conceded that even reasonable diligence on the part of the plaintiffs might not have led to the conclusion that the banks were co‑conspirators.
This was a key point in the end as the Court of Appeal held that the plaintiffs can add TD and BMO to the list of defendants (and that the plaintiffs be entitled to costs as well)," says Anita Anand, a professor at the University of Toronto Faculty of Law.
According to Koskie Minsky, settlements of more than $100 million have already been reached with UBS, BNP, Bank of America, The Goldman Sachs Group, Inc., JPMorgan Chase & Co., Citigroup Inc., Barclays Bank PLC, HSBC Holdings PLC, Royal Bank of Scotland Group PLC, Standard Chartered PLC, The Bank of Tokyo Mitsubishi UFJ, Ltd. and Société Générale S.A. Settlements are not an admission of fault.
Class action proceedings involving foreign and domestic firms that operate in Canada have been on the rise, particularly in parallel to U.S. cases.
Lowering the threshold of evidence to add defendants and pushing diligence later into the process — as the appeal judge suggested in this case — might not be the most just and expeditious way to resolve class action conflicts given the influx of class action suits, says competition litigator Nikiforos Iatrou.
"My read on this case is that it aligns with a trend — with an unfortunate trend — of consistently lowering the bar for plaintiffs' lawyers in these kinds of class actions," Iatrou says.
Alyssa Tomkins, partner at Caza Saikaley LLP, acknowledges that it can be frustrating for practitioners when there's less rigour early in the process, potentially stretching out the suit and piling on expenses for clients.
But, she says, in this case, there is context around the particular appeal decision that extends beyond the trends within class action law.
"I would say the appeal appears correct. There is the reality of a representative plaintiff . . . to impose that level of burden on them would appear to be excessive," Tomkins says.