Poor Ontarians who receive benefits under the Ontario Works program are allowed to keep only $25,000 of their cash entitlements when they win a lawsuit or arrive at a settlement. They must hand over any extra cash to the government if they want to continue to receive benefits.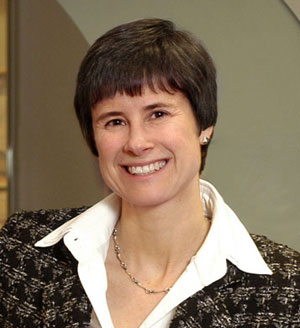 Some lawyers are calling for a reform to these decades-old provisions they say leave the poor and disabled with an unfairly small portion of their total cost awards.
"Awards in excess of $25,000 will be considered income and assets in making a determination about eligibility," the Ontario Works directive reads.
For those who receive benefits under the Ontario Disability Support Program, the cap is $100,000. In order to continue receiving ODSP benefits, successful disabled personal injury litigants must subtract $100,000 from their cash awards and return the balance to provincial coffers.
"Either they [plaintiffs] have to pay back anything over $100,000 or they'll be cut off from any future entitlements to ODSP benefits," says Elizabeth Grace, a personal injury lawyer at Lerners LLP who often represents victims of sexual abuse.
"These are already people who are obviously living on a shoestring and are economically impoverished by definition in order to get ODSP," she adds. "And if they have been wronged in some way . . . there's further hardship on them. Right away that creates an obstacle for that group of people from basically getting perhaps the justice they're entitled to."
According to Charlotte Wilkinson, communications officer at the Ministry of Community and Social Services, the cash cap for Ontario Works recipients has been the same since the General Welfare Act, which came into effect in 1990 and was repealed eight years later. The Ontario Disability Support Program Act passed in 1998 and no amendments have been made to the compensation awards provision since that time.
"It hasn't even kept up with inflation over the years," notes Grace, who describes the limitation as "another kick" to wronged plaintiffs.
According to the Bank of Canada's online inflation calculator, $100,000 in 1998 is equal to $134,573 in 2013, and $25,000 in the early '90s is equivalent to $40,000 now.
In the personal injury benefits world, there are several outdated pieces of legislation, says David Levy, a personal injury lawyer at Howie Sacks & Henry LLP. He says provisions under Ontario Works and ODSP are two of those.
"While inflation continues to be a normal part of life and the cost of everything is going up, the rate at which people are able to recover seems to lag behind that," he says. "If it was fair to have a $100,000 exemption 20 years ago, strictly on inflation analysis, the numbers ought to be significantly higher today and they're not."
While the Ministry of Community and Social Services is looking at reforms to Ontario Works, increasing the amount recipients can pocket from pain and suffering awards is not on the agenda.
"The ministry is not considering changing these exemption limits at this time," says Wilkinson.
ODSP benefit recipients are obligated to report to the government if they have an ongoing lawsuit. If they receive compensation for pain and suffering through a settlement or a court judgment, the "allowable maximum" they can keep is calculated after legal fees and disbursements have been deducted from the total settlement or court judgment.
"The fact that they have obtained compensation for pain and suffering, is it fair that that then disentitles them from continuing to receive income support?" asks Levy.
"Because what that's saying is, 'You've got some money, we don't really care where it's coming from but you've got some money, so you don't need income support any more.' The concept of getting compensated for pain and suffering almost gets a little bit lost."
Under some exemptions, plaintiffs may be able to keep more than their allowable maximum if they can convince a director of an ODSP branch that they will need the money for future-care costs. In some high-profile cases, such the Ontario Hepatitis C Assistance Plan and Walkerton tainted-water case, the compensations were exempt from income and asset calculation.
"When there's a political power to force the issue to the forefront, exemptions have been made to allow the poor to basically keep more than $100,000," says Grace. "But when you're a one-off plaintiff" it's more difficult.
There's an argument to be made for proper spending of taxpayers money, notes Levy, but that must be balanced with legitimate needs.
"Let's understand that these are government funds that we all pay for and we all want the government to spend our money reasonably and responsibly and not just to give it away," he says. "Having said that, the $25,000 limit . . . for anybody with a serious injury, is woefully inefficient."
The cap could even discourage plaintiffs from seeking recourse, says Grace.
"It certainly creates a concern for me taking on those clients and acting for them because it's a lot of work to bring those cases forward – and to think that my client may be very damaged and they may only be able to keep $100,000," she says.
Although it's not looking specifically at these provisions, the ministry is moving forward with other reforms to Ontario Works, says Wilkinson.
"For example, as of September 2013, Ontario Works asset limits will increase from $606 to $2,500 for singles and from $1,043 to $5,000 for couples, and will increase by $500 for each additional dependent other than a spouse. Social assistance clients can also earn up to $200 a month without reducing their social assistance," she says.
"The ministry believes these are the types of changes that will help our clients to gain a foothold in the labour force, improve their incomes, and move toward greater independence."