Metrics have become the latest buzzword in the ongoing struggle to bring order to the thorny issue of partner compensation at law firms.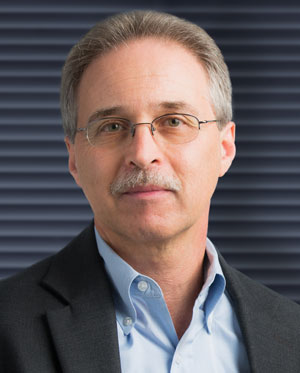 While there have been suggestions that traditional compensation models at law firms rely on outdated standards that incorporate subjective evaluations to varying degrees, it's not that statistical input has suddenly become a leading-edge tool in evaluating partner earnings.
Numbers have always mattered, whether by way of measuring billable hours, revenue generation, originating credits, and other relevant factors.
"We've been selling the metrics space for a decade," says Jim Cotterman of Altman Weil Inc., a firm that provides management consulting services exclusively to legal organizations.
But experts say the changing nature of the business of law, especially given client pressures and the global economic crisis, is dictating a move away from merely accumulating the perceived relevant statistics and applying subjective standards to them to using sophisticated analytics-based methodologies to calculate compensation. "As firms' strategies have changed, compensation structures haven't kept up," says Daniel Ronesi, director of business of law services at Atlanta-based Aderant Holdings Inc., a global provider of business management software for professional services firms.
Historically, the primary drivers of partner compensation have been production (fees generated by the lawyer personally) and origination (credit for bringing in clients).
But more and more Canadian firms, like their U.S. counterparts, have begun to use so-called informed combination programs in setting partner pay.
"These programs combine what has become known as the four Ps with other factors that demonstrate how well the partner is contributing economically and advancing the firm's strategic interests and values," says Cotterman. "All of this is informed by the input decision-makers get from partners and other sources."
The four Ps — production, procurement, proliferation, and profitability — are the major objective metrics.
But they have evolved as well. Not only are production, procurement, and proliferation becoming subject to ever-more refined analysis, but profitability, the newcomer to the game, has the potential to significantly affect partner compensation.
For its part, production is simple enough and really hasn't changed.
"It's merely the level of fee generation from your own legal work," says Cotterman.
But origination is evolving into procurement, a more complex concept.
"Procurement embraces not just a partner's book of business but a more nuanced look that measures the extent to which the partner has increased the firm's percentage of the client's buy," says Cotterman.
Proliferation refers to new business generated from an existing client by a partner who's not the originating lawyer.
The upshot is that as work spreads around the firm, partners are increasingly sharing what they used to call originating credits with the originating lawyer.
"There's more and more credit shifting going on as firms focus on getting senior partners to hand off relationships by way of ensuring continuity in the long run," says Cotterman.
The profitability criterion isn't entirely new, however.
"Until as recently as a year ago, I'd say profitability was a hygiene issue dealt with in the context of the work partners put in to do things like collect fees expeditiously and obtain retainers," says Cotterman.
"But now, it's a health issue that's shifting the spotlight from revenue to the bottom line."
In other words, firms are finally, if belatedly, recognizing that the bottom line is profit rather than revenue.
"Firms are expecting partners to maximize efficiencies and control their practices instead of being satisfied just bringing in the work and actually doing it," says Ronesi.
In a larger context, the focus on profitability blends with the growing tendency of law firms to have a business strategy.
"Law firms are seeking out certain clients and certain types of work they can manage effectively and efficiently and asking themselves whether particular practices fit within that strategy," says Cotterman.
"So a big monstrous practice that has a five-per-cent margin may not be what the firm is after unless it can be run in a way that generates a 10-per-cent spread."
Ronesi believes lawyers want change in the way firms structure their compensation. He cites the 2014 partner compensation survey from Major Lindsey & Africa, a global legal recruiter, that revealed that 65 per cent of the 2,038 U.S. respondents surveyed wanted to change their firm's compensation methods.
Still, Cotterman cautions that law firms must be careful not to fall under the spell of the sheer volume and force of the metrics available today.
"Analytics can overwhelm, and it's important not to reach conclusions without understanding exactly what the numbers mean," he says.
"It's always beneficial to take a contrarian view and pick the numbers apart."