Are lawyers really standing in the way of the AI revolution?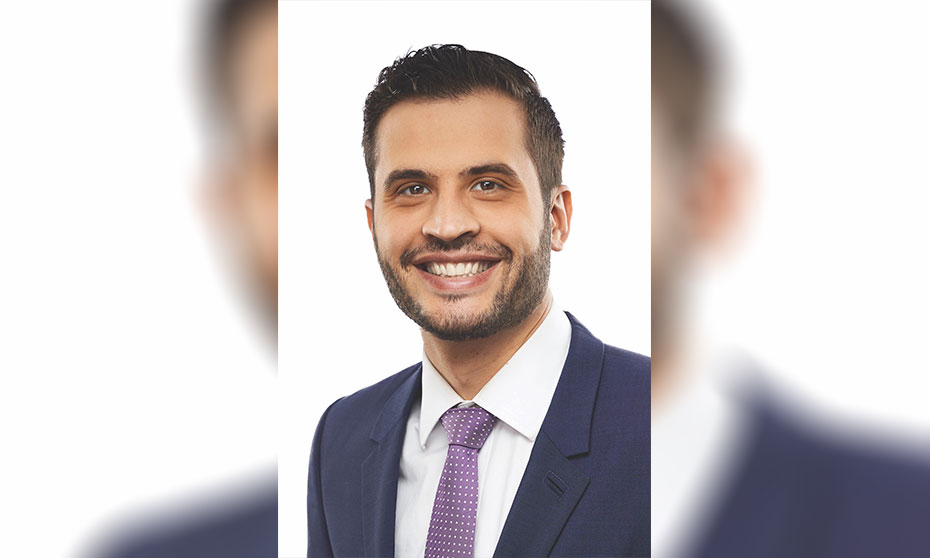 If the stereotype is to be believed, artificial intelligence is quickly coming to take Bay Street jobs while lawyers stubbornly dig their in their heels and cling to their dusty law books — but Marko Trivun, a lawyer at Torys LLP, hasn't found that to be true.
"You could have the impression that AI has swept Bay Street and the law profession in general. My firm is very interested in improving how we work," he says. "But I still think that impression would be false….There is lot of promise to it, but I think most lawyers would probably tell you they use zero to very little true AI software in their practice on any regular basis, with some notable exceptions."
Trivun, a Toronto-based senior associate, says he still believes that artificial intelligence will be transformative for legal practitioners. But he says that the technology is so far much more useful in some fields than others. In e-discovery or document review, for example, tools such as Kira Systems and Luminance quickly became standard. Other areas of law haven't seen the same rapid changes, however. He says there is neither a lot of different AI options, on one end of the scale, nor is the profession on the other end of the scale, where a generalized AI can do everything a lawyer can.
One problem, he says, is a misunderstanding of the limits of artificial intelligence. The tools that are truly using artificial intelligence (as opposed to simple searching or calculations), are still not mature enough to be used widely, he says. Another issue, he notes, is that unlike big companies like Amazon and Google, the legal sector lacks a large, unified data set to train machines. Some legal data sets are "unstructured," and difficult to sort through using just mathematical functions, he says.
"I think if you presented law firms with a really compelling working product, like you saw in e-discovery, you would have uptake faster than the stereotype would have you believe," says Tivun. "Smartphones have changed how lawyers think. Lawyers are motivated to work efficiently —financially and personally ... it's exciting for everyone, and it is bleeding into how we work, but more has to happen before a lawyer can clock in and go straight to their AI tools. I don't think lawyers will attest to doing that on a daily basis."
Benjamin Alarie, CEO of Toronto-based Blue J Legal, says he has also seen lawyers be quick to adopt AI when it's available.
"Lawyers know they need to leverage technology to be more efficient. Lawyers are not reluctant to adopt proven and effective technology," he says. "Our experience is that once you build tech that's intuitive to use, lawyers will readily adopt it…. new tech solutions are costly to develop and few law firms have the scale to merit the high cost necessary to build and maintain reliable AI technology. "
Trivun is not the only one noticing that the law is mounting an unsteady transition when it comes to AI. After a recent international legal technology conference, Above the Law editor Joe Patrice noted that while lawyers are traditionally depicted as technophobes fighting the "good guys" in the IT department, there are now intuitive, cloud-based programs that don't seem to be catching the eye of legal IT folks bent on custom software.
If lawyers aren't using technology, are they being replaced by it?
Rebecca Sandefur, associate professor of Sociology and the Law at the University of Illinois at Urbana–Champaign recently released research surveying 320 digital legal tools that could help people who didn't have access to a lawyer. Despite the fact that a wide variety of organizations were releasing the tools, many weren't designed with modern interfaces and most were focused on one area of law, with only about half of them actually automating any part of a legal process. Sandefur also noted that regulatory restrictions around who can provide legal services have made software developers wary of the field.
Alarie says that maintaining trust has been a key part of expanding Blue J Legal's technology. The company uses both research lawyers and data scientists and tests the software's predictions for accuracy every week.
"Law firms take client confidentiality seriously and go to great lengths to ensure the protection of their clients' private information. This has contributed to a reluctance to upload sensitive information into the cloud," Alarie says. "[W]ithout explicit client authorization to use information for purposes beyond the delivery of services, law firms are reluctant to explore ways to use past work product in an automated way to provide advice."
If lawyers want to get in early on the artificial intelligence revolution — but lack a good solution in their practice area — how can they prevent themselves from becoming automated out of the business?
"As it stands today, there are a few sophisticated, true AI tools that are mature enough in their technology to make a significant impact on a lawyer's day-to-day job," wrote Trivun, citing his writing in a recent issue of Torys' quarterly newsletter. "As AI research progresses, the number of narrow AI solutions will increase until lawyers across different sectors have access to many niche products, which, in the aggregate, will make a real difference in their particular practice …. The most compelling software on the market is most often not AI-based, but is no less impressive."