After months of waiting, the District of Rainy River, Ont. is one step closer to getting a new Crown attorney.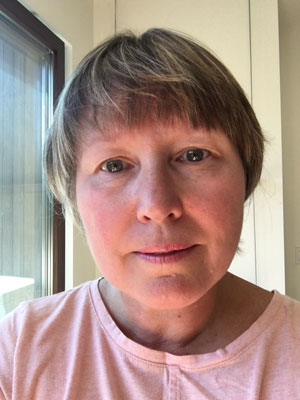 The district has been without a resident Crown attorney for more than seven months, leading to court delays and inefficiencies, the area's law association says.
The old Crown attorney, Robert Young, retired in December 2015 and the Ministry of the Attorney General had not given any clear indication whether or when he would be replaced, until last week.
On July 26, the Ministry of the Attorney General posted a job listing on its web site advertising a one-year contract for a new Crown attorney in the district.
"People of our community are not being properly served by any measure close to what the rest of Ontario receives," says Barbara Morgan, the president of the Rainy River District Law Association.
"The people who have to pick up the slack is regrettably the defence bar," added Morgan, who is also a lawyer in the district's largest town, Fort Frances.
Local lawyers have had to rely on visiting Crown attorneys from Kenora, Ont. — a situation local lawyers say is far from tenable.
Under the current interim arrangement, Kenora Crown attorneys — who already have a full workload in their own district — travel more than 200 km to the Fort Frances courthouse to attend proceedings.
Morgan says it is hard to arrange meetings with the Crown attorneys from Kenora, as they usually only have time to attend the criminal court proceeding they are in town for. All briefs are also sent to Kenora, which makes them not readily available to counsel in Fort Frances.
Morgan says that when the district had a resident Crown, it was easy to arrange meetings to review files, as well as discuss charges and possible plea deals.
"As a result of not having a resident Crown, this avenue is simply not available," she says. "It is effectively foreclosed."
Morgan says the current situation results in delays in bail hearings, the setting of trial dates, as well as a lot more paperwork for defence lawyers. Lawyers say matters that would previously involve a 15-minute meeting or a simple phone call are now being processed through lengthy written correspondence.
There has also been an increase in adjournments, as Crown attorneys from out of town do not always have time to review matters in detail, which has delayed matters further, Morgan says.
Not only has this been time consuming for defence lawyers, but it also results in defendants staying in custody for a lot longer as well as higher costs for both the courts and clients, Fort Frances lawyers say.
When Young announced his retirement, local lawyers expected that a new Crown attorney would be hired before he left so that there could be a quick transition. But Young's retirement came and went without any indication he would be replaced.
Fort Frances' former chief administrative officer, Mark McCaig, met with former attorney general Madeleine Meilleur on at least one occasion to express the municipal government's concerns about the vacancy.
The town's new CAO, Doug Brown, is set to meet with Attorney General Yasir Naqvi on Aug. 15 to discuss the issue.
Representatives of the Federation of Ontario Law Associations sent a letter to Naqvi in late June, to bring the situation to his attention and to say that every judicial district in the province should have a Crown attorney.
"The local law association has attempted to work with local courts administrator to ameliorate this situation, but consistently reports problems such as criminal defendants who languish in jail without timely bail hearings and matters generally being delayed unnecessarily," wrote FOLA chairman Eldon Horner and Northwest Region representative Rene Larson.
In an e-mailed statement to
Law Times
Brendan Crawley, spokesman for the Ministry of the Attorney General, said "the Ministry has begun the recruitment process to fill the vacant Crown Attorney position for the District of Rainy River while we continue to assess the needs of the jurisdiction."
"The job advertisement was posted [on July 26] and we hope to fill this position as soon as possible. In the interim and until such time as a new Crown Attorney is hired for the District, prosecution supervision and resources will continue to be provided from the neighbouring jurisdiction of Kenora.
"Over the next year, the Ministry will be reviewing the long-term needs of the District of Rainy River to decide on the right approach for prosecution services going forward."
In a statement provided by Crawley, Naqvi announced the ministry has started the process of hiring a new Crown attorney for the district.
"We hope to fill this contract position as soon as possible in order to help improve access to justice in your area," he said.
"I am grateful to the Crown Counsel from neighbouring districts who have worked hard over the past several months to serve the area."
Lawyers say the loss of the district's resident Crown attorney over the seven-month period has further exacerbated problems created by the relocation of Rainy River's Ontario Court of Justice judge more than three years ago.
"The system of justice really relies on collaboration and cooperation and a systematic way to deal with these things, but when you have a fragmented approach to everything, your system of justice is not going to survive that," Morgan says.
Rainy River also has a Superior Court vacancy, but has few matters that go through the higher court.
The province's apparent inertia over filling the post in Rainy River had some observers worried it's a sign of further cuts in rural districts across the province.
"Does this get replicated in other smaller districts?" FOLA executive director Michael Ras asks. "Is that the thin edge of the wedge or just a one off circumstance?"
Morgan says the province's slowness to fill the Crown attorney and judicial vacancies are just a couple of many examples that show how north-western Ontario does not get its fair share of services.
"Can you imagine if you told people in Barrie that they had to deal with Crowns in Toronto? And that's only 112 km. Can you imagine if you told people in London, 192 km away, everything has to go through Toronto?" she says.
"They would not tolerate that. And yet people in the north, and particularly in north-western Ontario, are expected to constantly accommodate."