When is an icon not an icon?
Les Nordiques du Québec haven't taken stick to puck in anger since 1995 but their brand lives on, to the consternation of a Quebec auto parts retailer who has been rebuffed in his attempt to block another national icon, Canadian Tire, from registering a similar trademark.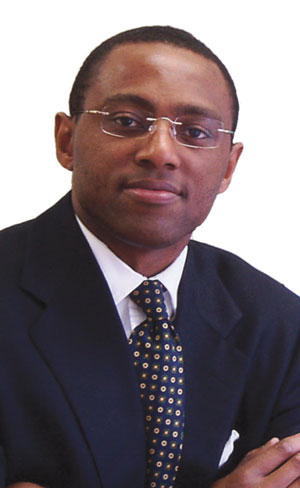 The national retailer had tried to register the name "Nordic," with a snowflake logo, to emblazon a line of winter tires but was opposed by auto retailer and machine shop Accessoires d'Autos Nordiques Inc., which claimed there would be confusion in the marketplace.
The trademark opposition board agreed, saying the trademarks were "phonetically" similar, that Nordiques had used the trademark since 1990, and that both were in similar businesses.
Canadian Tire went to Federal Court, where it presented a survey showing most francophone Quebecers thought first of Les Nordiques, the old NHL team, when asked about the word - not the auto parts retailer. The court overturned the opposition board ruling and the Federal Court of Appeal upheld the decision, dismissing Nordiques' appeal. Nordiques has decided not to proceed to the Supreme Court of Canada.
Ottawa lawyer Bayo Odutola, who acted for Accessoires d'Auto Nordiques on appeal, says the decision is somewhat frustrating because it would seem to contradict the previous precedent-setting Supreme Court of Canada cases of Veuve Clicquot Ponsardin v. Boutiques Cliquot Ltée, and Mattel Inc. v. 3894207 Canada Inc.
The court held that a retailer, Cliquot, with stories in Quebec and Ottawa was not infringing on the famed champagne maker, nor confusing the market, because they were in two unrelated businesses, and that Veuve Cliquot had not shown any evidence their brand had suffered.
In the other case the court held Mattel's Barbie doll trademark could not be confused with Barbie's restaurants. In both cases the court recognized confusion could be an issue but was not the only issue to be weighed in making a decision.
Odutola, whose firm publishes the industry standard Odutola on Canadian Trade-mark Practice, says the test applied at Federal Court of Appeal was that, despite the obvious similarities in the two businesses and names, there was another brand, the hockey club, which held more notoriety in the minds of consumers. If there was any claim of confusion it probably accrued to the hockey club, which was sold and relocated to Colorado as the Avalanche in 1995.
"They have placed the burden on the owner of the registration to establish that they have a reputation that is not dwarfed by a well-known or better-known marque," says Odutola.
However, says Odutola, confusion is still a key issue, even if it's a family name. He refers to to the unusual matter of father versus daughter in British Columbia.
In Stenner v ScotiaMcleod the B.C. Supreme Court held the father's name in conjunction with financial services was a recognizable trademark and that the daughter and her husband's use of the family name in their own financial services business was an infringement.
The case, which dragged on for several years, involved Gordon Stenner, a high-profile investment advisor, who used a radio show to attract clients. He had trained his daughter Vanessa in the business and she was successful enough to run the office. Gordon had agreed to sell the business to his daughter on retirement, but when the deal soured, tensions rose.
Vanessa and her husband split from the National Bank, under whose auspices the business operated, and set up with rival ScotiaMcleod, using her name and her husband's and operating under the name Stenner-Campbell.
The court ruled that without modification of a Christian name such as Vanessa, there was in fact a "passing off" and ordered her to pay compensation.
However, while the court restrained her from future use of established Stenner brands like Team Stenner or in conjunction of words like "investment," "team," or "financial," it held she could use her own name in full.