The $4.75-million remediation deal issued against former directors and officers of Northstar Aerospace Inc. could have the perverse effect of weakening environmental protection, lawyers are warning.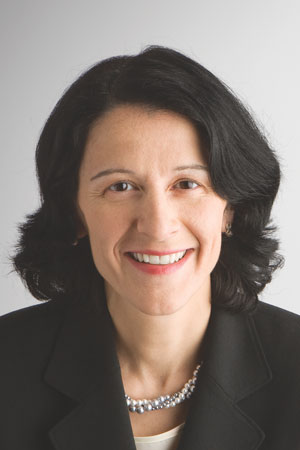 On Oct. 28, 2013, the Ontario Environmental Review Tribunal accepted minutes of settlement that forced Northstar's directors to personally pay for cleaning up contaminated land at the insolvent company's site in Cambridge, Ont.
Northstar made and processed helicopter parts there from 1981 to 2010.
In 2004, environmental studies found chemicals used at the plant had affected more than 500 nearby homes. Further investigations showed contaminated groundwater extended to the Grand River.
In 2005, Northstar started cleaning up the site as part of a voluntary process overseen by the Ministry of the Environment with costs estimated at $1.4 million annually over 10 years.
In early 2012, the ministry issued two directors' orders against the firm's U.S.-based parent company that required $10.3 million in financial assistance for the cleanup.
On June 14, 2012, Northstar Canada, Northstar Inc., and two related companies applied for and obtained protection from their creditors under the Companies' Creditors Arrangement Act.
In August 2012, Northstar Canada was declared bankrupt.
The ministry pursued 13 former directors and officers in an attempt to force them to continue to fund the remediation work.
Twelve of them appealed and tried to argue the order would cause them irreparable harm and that they weren't necessarily on the board at the time of the contamination. They were unsuccessful, however.
Following the Oct. 28 settlement agreement, eight of those among the group will have to pay $4.75 million to the ministry.
Lawyers from Davies Ward Phillips & Vineberg LLP say the case,
Baker v. Director, Ministry of the Environment
, sets an unfortunate precedent.
Writing on the firm's blog, Alexandria Pike, Sarah Powell, Melanie Shishler, and Marc-Andre Boutin said: "Without an adequate corporate response to protect directors from these kinds of orders,
Baker v. MOE
can be expected to make it more difficult for corporations to recruit and retain experienced board members, with the result that environmental protection will suffer."
Instead of seeing
Baker
as a legal landmark, Fasken Martineau DuMoulin LLP partner Rosalind Cooper says it builds on a lower-profile decision from 2011.
Currie v. Director, Ministry of the Environment
concerned a company's resin production site believed to be causing water pollution.
In a decision released on June 7, 2011, the Environmental Review Tribunal ordered three board directors to pay for remediation work on a site formerly used as a resin production facility.
Cooper represented one of the directors found liable for the cleanup who she says had "no understanding" of the site and had only visited it once.
The undisclosed cost of the cleanup was on a much smaller scale than in the Northstar case but "would be significant to the average person," says Cooper. She says she has been warning clients about the liability risks of orders relating to environmental cleanups since
Currie
but notes the quantum of the Northstar decision and the fact it's a well-known company have given the message a boost.
"Since the [Northstar] decision came out, I've had multiple calls from clients and others asking me to give advice to the boards and to speak to members of the board to talk about this exposure as people are concerned," she says.
She agrees with the Davies' lawyers that the decisions could ultimately have a negative impact on environmental protection.
"Many of the boards have very qualified and experienced members," she says.
"If these individuals are looking at personally having to open up their wallets, these types of people aren't going to come forward."
The decisions could have the effect of "diluting the pool of candidates" able to effectively oversee measures to prevent contamination and environmental damage, she argues.
Directors should ensure they have liability insurance that covers environmental claims, she says. It's also important to carefully scrutinize policies in order to ensure the potential costs of a cleanup order don't exceed liability caps.