'A lot of people played a role in me not being another tragedy story,' Anderson says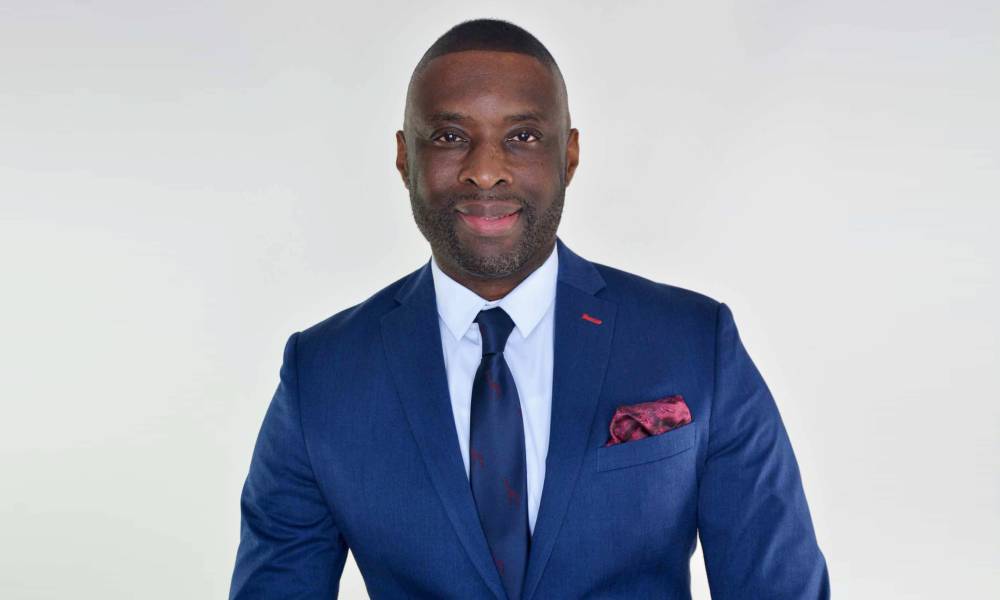 Having gone through a non-linear path to law school, litigation lawyer at the Toronto Transit Commission and Shelburne town deputy mayor, Steve Anderson, says it is important for racialized lawyers to reveal the obstacles faced in their legal journeys to inspire members of their communities.
A child of Jamaican immigrants, Anderson grew up in Toronto's Jane and Finch neighbourhood and navigated his way through the community with "surgical precision" to avoid getting into trouble. He derailed and began hanging with the wrong crowd after his parents separated. Getting suspended from high school and his mother's disappointment, he says, was a defining moment because he became detetmined to surround himself with the right people.
"There are a lot of people who have played a role in me not being another tragedy story," he says.
Anderson articled with the TTC and has spent 17 years working in personal injury defences. He is also the elected mayor for the town of Shelburne and regional councillor for Dufferin County.
He became attracted to the legal profession when his high school law teacher highlighted his comprehension of legal material and told him he would make a great lawyer. "She said it with such conviction that because she believed it, I believed it."
Growing up in a community like Jane and Finch with a reputation for drugs and violence, Anderson says having a teacher "plant the seed" to beat the stereotypes, biases, and prejudices to achieve his degree was very significant.
"When I looked at the alternative, it wasn't the alternative that I wanted, which was become another poor Black statistic, a person who's failed in expectations and everything that people expected of Black males in that community."
Anderson graduated from the University of Windsor with an honours degree in criminology, a degree he says was very intentional because he wanted to study law. However, getting into law school was a difficult hurdle.
"When I applied to law school, I had to write my LSAT exam three times, before I got in." On his third attempt, Anderson says he applied to Canadian and U.S law schools and got accepted into the University of Detroit Mercy in the U.S.
"I got $5,000 from the Canadian government, and I got a job on campus that allowed me to pay for my tuition."
Anderson says he took a year off after his first year of law school to work for his remaining tuition when he came across a study abroad opportunity from his school, giving him a chance to study at the University of Ottawa law school for a year.
After a semester at uOttawa law, he requested not to return to Detroit Mercy, but the dean at uOttawa law refused his request. A constitutional law professor was crucial in his acceptance into uOttawa law, Anderson says.
"Joanne St. Lewis, a Black professor led the charge and said this student needs to be here in the University of Ottawa, and with her support and the support of other professors, they convinced the dean that I should stay at the University of Ottawa."
He graduated from uOttawa law in 2003 and was called to the Ontario Bar in 2004. Anderson says his legal journey was unconventional with setbacks and disappointments, but his great mentors and his unwavering desire and focus to become a lawyer helped him achieve his goal.
He says fostering relationships with positive role models and focused peers sharpened his drive to succeed and prevented him from falling "further into the cracks of the community." Good mentorship and positive role models are crucial for youths living in the Jane and Finch community, he adds.
"People need to understand is that in these kinds of communities, you are either going left or you're going right. There's no in the middle, especially as a young person. It's either you're gravitating to negativity, and you are absorbing the negative comments and activity that's happening in the community, or you're going in another direction, where you're saying to yourself, I need to do better, and surrounding yourself with the right people."
While working at the TTC, Anderson began empowering youths in the Jane and Finch community through yearly achievement awards. He says the "danzig" shooting in 2012 where two people died at a family barbeque in the community inspired his involvement in politics. He was appointed councillor of Shelburne County five years after the shooting and was elected deputy mayor of the town in 2018.
" I was the only racialized person in the entire building. My competitors were all white and all of council was all white. The town of Shelburne had never appointed or had a racialized person on their council since the town was founded."
Anderson details the complexities of growing up in the Jane and Finch community, being the first Black lawyer hired by the TTC, and the first racialized person to be elected as Shelburne deputy mayor and regional councillor in his book: "Driven to Succeed: From the Infamous Jane and Finch Community to the Privileged Seats of Town Hall."