Ontario recently announced a $166 million investment in court-system modernization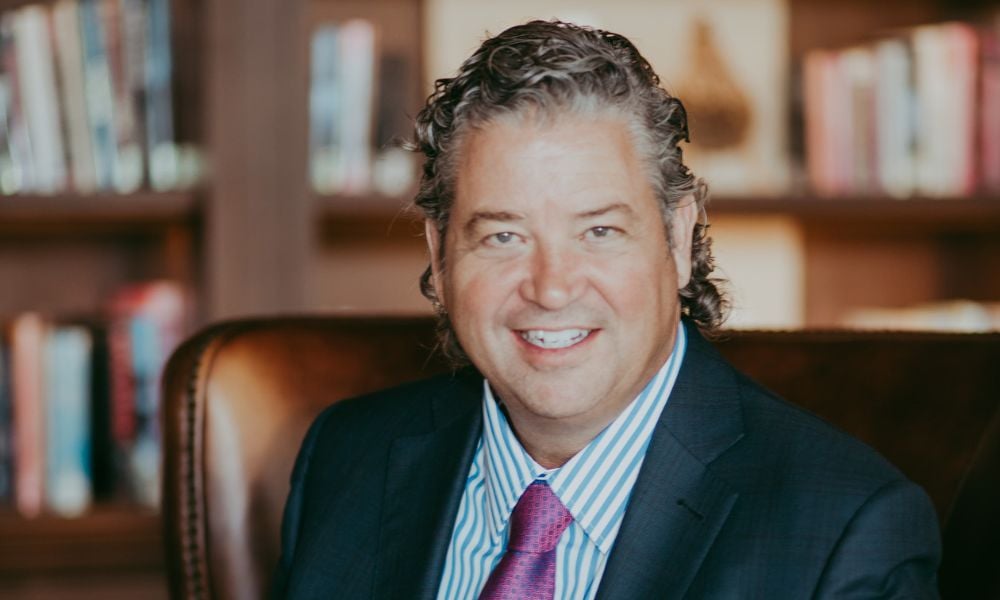 With the recent provincial investment geared toward updating Ontario's paper-based court system, the founder of Russell Alexander Family Lawyers says Ontario's Chief Justices must now "step up to the plate."
A unique relationship between the Ministry of the Attorney General and the Chief Justice of Ontario directs the operation of the courts, he says. The Attorney General is ultimately responsible for the administration of justice, but the Chief Justice sets the policy.
"I guess the analogy is, the Attorney General sets the table, and then the Chief Justice eats lunch there."
In July, Ontario Attorney General Doug Downey announced $166 million in new funding to replace paper-based procedures in the Superior Court and Ontario Court of Justice with a new digital platform.
"The Ontario government is doing what they're required to do to make the system more efficient and improve it through the Attorney General's Office," says Alexander. "They've set the table. But now the Chief Justices need to act on that, and they need to implement and take advantage of this opportunity."
Capitalizing on the opportunity starts with instituting presumptively remote court hearings, he says.
"It reduces costs. It saves time. It makes the system more efficient, gives clients more choice, and it enables lawyers to help more families."
In 2022, the Ontario government announced a $65 million investment over five years to equip courtrooms with technology to enable people to access hearings through video or audio. The money has gone towards installing audio-visual technology, purchasing and upgrading computers and other hardware, training and supporting judges and court staff, and internet bandwidth upgrades and maintenance. Since June, court users have been able to submit more than 700 different types of court documents for family, civil, divisional, and small claims cases.
The funding for court modernization is part of the province's Justice Accelerated Strategy. The province awarded Thomson Reuters the contract for developing the new digital justice platform. The platform will allow court users to file documents online, digitally access court case information, pay fees online, connect to hearings virtually, manage court appearances online, and receive decisions electronically.
The COVID-19 pandemic contained a silver lining for the court system, says Alexander. The courts were forced to pivot from a 200-year-old, paper-based system and developed CaseLines for online document filing. To operate during lockdowns, court hearings migrated to videoconference. Rather than contending with traffic on the way to the courthouse, parking and going through security before waiting around for their matter to be heard, lawyers could log on, do their hearing, log off and attend to other matters.
"Lawyers are saving four or five hours per court hearing, just in the nuts and bolts of going to court, by doing it remotely. That frees up our time to help other clients. It makes us more efficient. And it stretches our clients' legal budgets so that they can afford more court attendances."
When the pandemic subsided, Superior Court Chief Justice Geoffrey Morawetz released a practice direction that appearances would be presumptively in-person. Lawyers were upset because they would lose the efficiency gained during the pandemic, and there would be an increase in delay, backlog, and expense, says Alexander.
"With the technology, hopefully, we're going to see a return to more virtual court hearings."