A London, Ont., family lawyer fears a judge's decision not to include a mediation-arbitration clause in a final order, despite both parties agreeing to it, could give dissatisfied parents an escape route from alternative dispute resolution processes.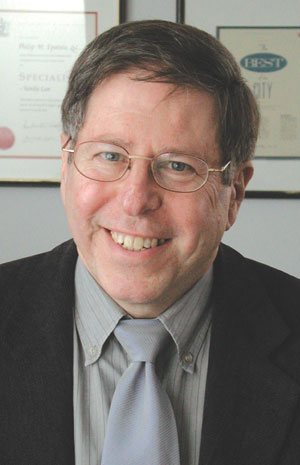 In
Wainwright v. Wainwright
, Ontario Superior Court Justice Mary Nolan had the job of determining who would make the educational decisions for the couple's three-year-old child.
The parties had agreed to all other matters before trial in the minutes of settlement to be incorporated into the final order.
The settlement included a mediation-arbitration clause in which the parties agreed to enter into mediation over any dispute around custody, the parenting schedule, child support, and decisions over the health, education or welfare of the child. Should mediation fail, the issue would go to an arbitrator for a decision, according to the settlement.
But Nolan declined to include the clause in her March 27 order after deciding it wouldn't be in the best interests of the child.
Malcolm Bennett of London's McKenzie Lake Lawyers LLP, who represented the husband, says Nolan's invocation of the court's parens patriae jurisdiction to rewrite a clause reached by parties who both had help from experienced counsel creates difficulties in this case.
"My concern is that if people initially agree to go to med-arb and then one of them becomes not very happy with the process, this could allow them to go to court and say they don't think it's in the best interests of child," Bennett says.
By opening up the possibility of a return to court, Bennett worries the move could undermine the certainty that the clause was designed to create.
"Once you're in arbitration, the parties are bound by the process and there are safeguards to address circumstances where the process is not being used in a fair way," he says.
"This may offer litigants who agreed to an ADR process a way to get out, maybe for good reason, but it may also be subject to misuse. I'm a great believer in ADR.
It's confidential, which is important to a lot of people, and it's often much quicker than the court process where we know it's a challenge to deal with things in a timely way."
John and Terrie Wainwright were married in 2007 but separated in March 2009 after an incident that resulted in assault charges against John.
He pleaded guilty and received a sentence of 15 months' probation. The pair haven't spoken to each other since the incident and used a local Tim Hortons parking lot as the transfer point for the husband's weekend access to his child, Ellie, with his mother as an intermediary.
"This case is characterized by an overwhelming lack of trust of the other on the part of both parties, significant level of fear on the part of Mrs. Wainwright in relation to Mr. Wainwright, and an inability to communicate with each other directly on any issue," Nolan wrote.
In the first part of her decision, Nolan decided it would be in the child's best interests for her mother to consult with her father on educational decisions but that the ultimate authority should lie with Terrie in the event of a disagreement.
"To make any other kind of order will continue to put Ellie in the middle of the ongoing conflict between her parents," said Nolan after finding that the father's position focused more on his own interests than his child's while the mother's first concern was the effect on Ellie.
"Ellie's life cannot be placed 'on hold' while her parents mediate and/or arbitrate every difference of opinion where Ellie should attend school. Ellie's education plans cannot be subject to such a time-consuming and expensive process."
In the second half of her judgment, Nolan expanded on that concern in her discussion of the minutes of settlement.
She raised doubts about whether the couple would be suitable for mediation and arbitration of disputes in any other areas. Mediators and arbitrators in Ontario must screen parties for power imbalances and domestic violence.
"The evidence that was given by both parties at trial leaves me with serious concerns about whether this is an appropriate case to include a requirement to mediate/arbitrate as part of a final court order and, thus, to make it mandatory, especially in light of Mrs. Wainwright's obvious ambivalence about the mediation process," wrote Nolan.
Citing previous cases in which Ontario judges had ignored mediation-arbitration clauses in final orders where enforcement would go against the best interests of the child, Nolan ruled that this case required pre-emptive action.
"To include in a court order a requirement that the parties must first mediate and then arbitrate any and all disputes involving Ellie and then be faced with having to argue in court at another time about whether either of them can ask for the assistance of the court runs afoul of common sense and is not in Ellie's best interests," wrote Nolan.
Instead, she rewrote the clause and directed the parties first to mediation while emphasizing the requirement that screening occur according to principles set out by the Ontario Association for Family Mediation.
If mediation breaks down, Nolan ruled the parties could move on to arbitration or come back to court.
Philip Epstein, a partner at Epstein Cole LLP, says mediators need more guidance from the government on their screening requirements.
When mediators discover evidence of a power imbalance, some may decide mediation is inappropriate. Others, however, believe safeguards, such as representation by counsel or mediation in separate rooms, can address the imbalance.
"I get many mediation briefs in which it's apparent there are power imbalances," says Epstein.
"But it shouldn't mean that you're completely disqualified. I see people coming here who still want to mediate. They think it's a highly useful, cost-saving alternative."
For arbitrators, he'd like to see screening requirements scrapped altogether.
"Arbitrators are simply private judges, so they shouldn't be getting information not heard from the witness box. Judges don't screen parties.
It's inappropriate that parties aren't allowed to arbitrate unless screened. On that theory, you couldn't have a trial."