To what extent does the rise in pensions litigation dealing with human rights issues need to be taken seriously?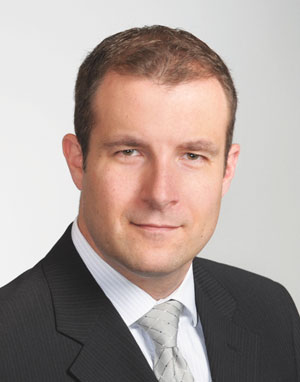 More baby boomers are reaching retirement age and turning to the Human Rights Tribunal of Ontario to address a perceived injustice regarding their pensions.
A successful discrimination claim could cripple a pension plan, but many of these cases are brought by self-represented litigants and ultimately fail.
Hicks Morley Hamilton Stewart Storie LLP lawyer Sean Sells says employers, pension plans, and counsel need to stay alert to the risks inherent in these claims.
"In a pensions context, particularly where you're dealing with fiduciary responsibilities, what happens if one person brings that claim and is successful?
"It could affect every member. You have potentially huge liability — it could be billions of dollars."
This is particularly true of claims related to age discrimination. However, plaintiffs have so far had little success in this area.
In
Clarke v. Ontario Teachers' Pension Plan Board
, a teacher who took early retirement at the age of 55 complained he could only work for 20 days without his pension benefits being adversely affected.
But a tribunal board found there was no
prima facie
violation of the Human Rights Code.
Human Rights Tribunal member Brian Sheehan wrote: ". . . retired employees inevitably are going to be older employees, as pension plans are premised on entitlement to retirement income being associated with accumulated years of credited years of pensionable service."
Two similar claims,
Aparis v. Ontario Teachers' Federation
and
Andrews v. Ontario Teachers' Pension Plan Board
, met a similar fate.
Ari Kaplan, a partner at Koskie Minsky LLP, is unconvinced pensioners will have any luck pushing the age discrimination argument.
"Pension plans by their nature distinguish [between members] based on age," he says.
"The last two to three years have seen a cementing of the law on this issue. Uniformly, across the country, we've seen human rights tribunals saying 'if this is a pension plan, the fact that they're age-based isn't a reason to make a finding of discrimination."
The Ontario Human Rights Code exempts pensions that comply with the Employment Standards Act from age discrimination duties.
While the act bans age discrimination under a benefit plan, it also makes allowances for pensions to set a normal pension date for voluntary retirees, or an early voluntary retirement date or age.
Kaplan also doubts there are many routes available to women who wish to claim sex discrimination regarding their pensions.
Since the 1960s, which removed the injustice of widows having to forego their pensions when they remarried, there has been a heightened "sensitivity" around differentiating between women and men, he says.
The right for pension plans to make actuarial assumptions that show women's pensions cost more than men's on the basis that they live longer is enshrined in legislation.
The main reason for the increase in pensions matters being raised at human rights tribunals is that people are having no luck pursuing other avenues, Kaplan argues.
Often, litigants have already taken their case to labour boards or financial services regulators.
The more informal atmosphere offered by a tribunal, compared with the courts, can also make it a preferred route for self-represented litigants put off by the thought of "legalese" and "robes," says Sells.
"Claimants can look at the human rights code and feel they're able to better articulate what they believe to be a valid claim," he adds.
Disability discrimination may be a more fertile area for future pensions claims related to human rights issues.
Kaplan says: "We have an aging demographic — boomers are now really into their retirement years.
"If people get sick and are unable to work, especially if they're approaching retirement age, the issue is whether contributions should be made to their pensions if they're off work, and whether they have a disability under the terms of the plan."
This would apply to plans that, for example, have an option for members to receive disability support benefits before the age of 65.
"I'd expect to see an increase in disability claims related to pensions [and] human resources issues," Kaplan predicts.
These cases can be very fact-based, potentially posing less of a threat to employers than those alleging age discrimination. The latter could "bankrupt a public sector pension plan in one ruling," says Kaplan, whereas the former would be more likely to affect particular individuals.
Sells is also mindful of the potential for human rights claims based on disability discrimination to emerge.
Employers can be unaware of the dangers that lurk in this area. Clients have approached Sells to ask whether heavier users of medical benefits could be charged more. He warns that plans would have to be extremely cautious not to appear to discriminate against cancer patients, for example.
Human rights claims, even if ultimately unsuccessful, can still be long and expensive, particularly in the technical areas of pensions law.
Sells says he advises clients to be aware of all the risks. "Employers and pension plans have to be constantly reviewing their policies," he says. "Plans may be set up [to conform with] actuarial standards. Being proactive can really be beneficial."