It has been just more than a year and a half since responsibility for adjudicating accident benefits disputes was transferred to the Licence Appeal Tribunal, which decides on claims and licensing regulations involving a number of provincial ministries.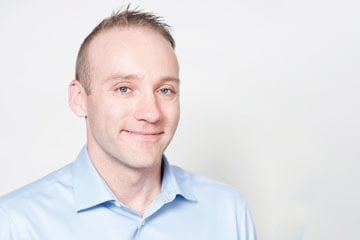 It has been just more than a year and a half since responsibility for adjudicating accident benefits disputes was transferred to the Licence Appeal Tribunal, which decides on claims and licensing regulations involving a number of provincial ministries.
The stated goal by the province in transferring jurisdiction from the Financial Services Commission of Ontario, which regulates the insurance sector, was to resolve disputes over accident benefits in a more efficient manner.
While it is still a relatively short period of time since the transition took place, some lawyers who act for plaintiffs in these disputes are suggesting that the balance is tipped too much in favour of insurance companies and there is a financial disincentive built in against plaintiffs.
"The process encourages insurance companies to be stubborn," says Darcy Merkur, a partner at Thomson Rogers in Toronto.
"LAT [Licence Appeal Tribunal] is supposed to be quicker. That has not proven to be the case at all," he says.
That conclusion is shared by Duncan Macgillivray, partner at White Macgillivray Lester LLP in Thunder Bay.
"It gives insurance companies an advantage. It is very difficult for injured people. It is not cost effective" to appeal a decision by the insurer on an accident benefit claim, he says.
Recurring issues for plaintiffs include the length of time to get a decision from an adjudicator after an application has been filed to the LAT, the inability to have costs awarded except in exceptional circumstances and a general push against in-person hearings.
"Often, there is a lot of procedural haggling about the structure of the process," says Merkur. He notes that rulings by the adjudicators are often not issued in a timely manner. For example, Merkur says he recently waited five months for a decision.
"It was a two-hour hearing on a relatively straightforward point in law," he recalls.
A search by Law Times of reported decisions by LAT adjudicators in the first half of November in accident benefit cases shows that it is not unusual for several months to pass before a ruling on an application to the tribunal is issued. The shortest time period was 10 weeks, following an in-person or written hearing. The longest was 11 months. Periods of three or four months from hearing date to a ruling are not uncommon.
Macgillivray has been tracking reported decisions since jurisdiction in this area was transferred to the tribunal in the spring of 2016. On average, he says, there has been a period of 86 days from the hearing date to a decision by an adjudicator.
The pre-hearing process also involves meeting with a case co-ordinator and other procedural issues.
"You are still looking at several months" from the time an application to the tribunal is filed to a decision, he notes.
According to Merkur, the switch to the LAT was like opening a new queue to get rid of one long line only to create another.
"The line is long, all over again," he says.
The data compiled by Macgillivray shows that, as of this summer, costs were awarded to applicants in only two cases and that, both times, the award was overturned in a reconsideration decision.
"The cost aspect is a big issue," he states.
For a successful applicant to be awarded costs, there must be evidence of improper conduct by the other party during the LAT proceeding, Macgillivray explains.
"There is no sanction against the insurer for actions leading up to the denial," he says.
The inability to obtain even modest costs awards if successful is a financial disincentive for a plaintiff-side lawyer to take on an application to the tribunal unless there is a companion tort case related to the claim, says Merkur.
"How are you going to get paid?" he asks.
Merkur says that lawyers are not going to seek to be compensated for their work for a client who is appealing a decision on income replacement benefits, for example. Under the tribunal's rules of practice and procedure, costs are to be awarded only in exceptional circumstances, explains Kaitlin Troisi, a spokeswoman for the Safety, Licensing Appeals and Standards Tribunals Ontario, which includes the LAT.
"Costs are not used to compensate parties for their involvement in a proceeding or to reward them for being successful in a matter," she says.
The time lag for rulings to be released has been noted though.
"The Tribunal is working to improve its efficiency over the next year, recognizing that cases may take longer due to the needs of the parties or complexity of the issues," says Troisi.
At the same time, she notes that the focus at the tribunal is on early resolution of disputes through case conferences, with adjudicators utilizing arbitration and mediation techniques.
"To date, LAT has experiences a high resolution rate with the case conferences helping to drive those outcomes," says Troisi.
The new provisions that took effect last year also removed the right of an accident benefit claimant to challenge a decision of the insurer by way of a court action.
"The fact we are legally prevented from going to court is a breach of natural justice.
"We would not be seeking to come to court in every case to complain about treatment [of the client] by the insurer," says Merkur.
One other area of concern that was expressed by personal injury lawyers before the changes took effect was about the quality of decisions by adjudicators, who do not necessarily have a background in dealing with automobile accident benefit claims.
That fear has proven to be unfounded, says Merkur.
"The LAT adjudicators are up to speed in this area. Their decisions have been well reasoned," he says.
Macgillivray agrees that there is not an issue with the quality of the rulings, just the time lag before they are issued and the preference by the tribunal that these proceedings are based on written submissions and not in-person hearings.
"In-person is a lot better for plaintiffs, especially if credibility is at issue.
"Lawyers need to be fighting for it," says Macgillivray.
At a minimum, some opportunity to cross-examine doctors who have provided reports on the injuries should be permitted, he says.
"There appears to be a presumption that oral hearings are to be avoided," notes Merkur.
"But when one party demands one, with good reasons, that should be accepted," he states.
In describing the overall impact of the new framework for accident benefits applicants, "the sky hasn't completely fallen," says MacGillivray.
"But there are definitely growing pains involved," he adds.