The chapter in the Canada-United States-Mexico Agreement on digital trade demonstrates the evolving nature of regulating ecommerce, say trade lawyers.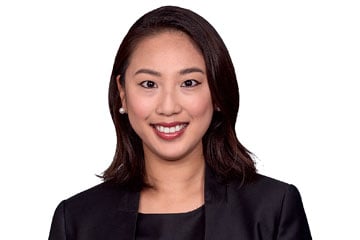 The chapter in the Canada-United States-Mexico Agreement on digital trade demonstrates the evolving nature of regulating ecommerce, say trade lawyers.
"Digitalization is now changing the way we do trade," says Margaret Kim, an associate at Bennett Jones LLP in Toronto. "CUSMA is really a trade agreement that reflects the 21st­century reality. The modernization of NAFTA has been a common interest between the U.S. and Canada and Mexico despite a lot of the uncertainties of negotiation."
CUSMA's Chapter 19 on digital trade is very similar to provisions in the CPTPP, she says.
CUSMA has not been ratified. The agreement is regarded as the successor to NAFTA, but international trade has changed significantly since that agreement came into force in 1994, before the internet became widely used.
"Governments are still struggling with the subject no more or no less than companies are struggling with the subject," says Milos Barutciski, a partner at Borden Ladner Gervais LLP in Toronto.
According to the World Trade Organization, the value of global digital trade was US$27.7 trillion in 2016. Most of that came from business-to-business transactions, the organization's report says.
"[The] business-to-business transaction component of e-commerce and digital trade is another perspective that we need to consider," says Kim. "Those are the driving factors of our economy."
The rise in digital trade means governments have to "balance" the need to enable trade while remaining mindful of concerns about personal privacy and information security, says Barutciski.
"On one level, many of the things that we call e-commerce — the substantive commerce content — is not much different from traditional commerce," he says. "The medium is different. [Digital trade is] faster, has more functionality, [is] easily sharable [and] can be easily replicated. Governments are trying to find the balance between not restricting the functionality and the potential for innovation and efficiency while at the same time not losing the ability to regulate the public because of things like privacy, consumer protection [and] criminal law prohibiting fraudulent, misleading and other harmful activities that are done electronically. It's a fine balance that we're struggling to maintain. It's no diffferent domestically than it is internationally."
CUSMA prohibits customs duties being put on goods purchased through e-commerce.
"No parties shall impose customs duties, fees or other charges on or in connection with the importation or exportation of digital products transmitted electronically between a person of one Party and a person of another Party," the agreement says. Countries are still allowed to impose "internal taxes, fees or other charges on a product transmitted electonically," according to CUSMA.
CUSMA defines "digital products" as a "computer program, text, video, image, sound recording or other product that is digitally encoded, produced for commercial sale or distribution, and that can be transmitted electronically." It does not include digital representations of currency.
The ban on customs duties "is a fundamentally important rule," says Barutciski. "E-commerce or digital commerce is essentially relatively new in recent decades. If governments could impose custom duties, it could quickly kill the scope for innovation and the scope for growth in productivity and public welfare that e-commerce tends to hold out."
Kim says the ban of customs duties could "empower" small and medium-sized businesses and says they should find out if the products they offer fit within CUSMA's definition.
The agreement also addresses data localization.
"No party shall require a covered person to use or locate computing facilitites in that Party's territory as a condition of doing business in that Territory," article 12 of CUSMA's chapter on digital trade says. This means companies can store their information on computer systems and devices in a country different from where they operate their business.
According to a technical summary by the government of Canada, minimizing data location requirements will "ensure that Canadian firms can capitalize on the data and digital opportunities both here at home and globally."
There is a lot of discussion about data localization, says Kim.
"Do you trust Mexico to be the host location of your data instead of Canada? These are the sensitive discussions that are going to happen," she says.
"That's a very important provision that essentially allows businesses to capture the efficiency of e-commerce without duplicating their entire networks in countries where they do business," says Barutciski.
"That's also an area where there's some dispute between countries that want to protect data localization requirements and countries that want to have access to all that data at their doorstep, within their territory where they can then invoke laws."
The chapter also prohibits Canada, the United States and Mexico from holding internet service providers responsible for harms caused by information it has stored, processed or made available, unless the internet service provider has been involved in the creation of that information.
This reflects current attitudes toward internet service providers, says Jonathan O'Hara, co-chairman of the international trade group at McMillan LLP in Ottawa.
"Internet service providers are pieces of infrastructure," he says. "The internet is now moving toward something like the electrical grid or the water supply. The internet is just a thing. It is and people can use it for right or wrong. But it's not the internet's fault if it's used for wrong. The actual person that is using it for improper purposes, it's their fault, not the fault of the internet."
Internet service proviers will be required to co-operate with law enforcement and laws created to protect against online sex trafficking, the chapter says.
"[The] immunity will depend on the Canadian parliament enabling legislation and how the courts interpret the immunity," says Kim. "The digital trade chapter provides a structure for the Canadian parliament to implement or change the law pertaining to internet service providers' liability and immunity. It's really up to the parliamentary debate to decide the scope."
Much of the chapter includes what Barutciski describes as "soft commitments."
Some parts, such as the ban on customs duties, are mandatory. Others do not impose specific obligations on countries. The article on personal information protection says that "each Party shall endeavour to adopt non-discriminatory practices in protecting users of digital trade from personal information protection violations occurring within its jurisdiction."
The article about international co-operation begins with similar language, saying parties "shall endeavour" to work together on various issues related to digital trade including sharing information about security in electronic communication, enforcing laws protecting privacy of personal information and providing people with disabilities access to communications technology.
The cybersecurity article uses similar language, saying the parties should "endeavour" to build their capabilites in responding to cybersecurity threats, including strengthening mechanisms to work together to address such threats.
"I think it's impossible not to have a lot of soft rules right now because we're still struggling to understand the scope and the functionality of electronic communication," says Barutciski.
This language is common in international trade agreements, says Kim.
"One way of viewing free trade agreements is it's about providing a kind of guidance, and direction to the parties would intend to solve these things and implement their domestic legislation to reflect these aspirations," she says.
"Maybe in 20 years time when we have to review this agreement, digital commerce has moved to a point [that] there might be enough harmonization where that aspirational language has taken us all to a similar place so that we can put down some real strict codified rules," says O'Hara.