Significant legislative changes governing Ontario's condominium industry which began rolling out more than a year ago have created a greater degree of fairness, say condo lawyers.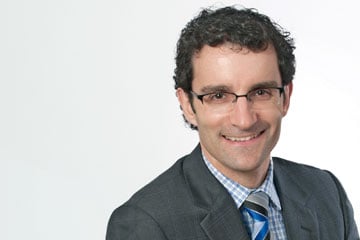 Significant legislative changes governing Ontario's condominium industry which began rolling out more than a year ago have created a greater degree of fairness, say condo lawyers.
There is concern, however that the many changes to the Condominium Act have been introduced through a complicated process resulting in growing pains, they add.
"I think there was an expectation perhaps that it [the process] would be much simpler, much cheaper, much easier and we would finally get rid of the lawyers," says Rodrigue Escayola, a partner with Gowling WLG (Canada) LLP in Ottawa.
"We're not going out of business anytime soon."
Despite the difficulty, Escayola says the changes are, for the most part, an improvement and there is assistance available through the newly created Condominium Authority of Ontario.
"I think it's going to be a far better place in condoland in Ontario," he says.
The first phase of the amendments has been gradually rolling out, starting in November 2017 to update the original Ontario Condominium Act from 1998.
The Ontario Condominium Tribunal, an online dispute resolution process that has been dealing with records-related disputes for more than a year, was created through the amendments.
In addition, the Condominium Authority of Ontario was designed to focus on consumer protection and provide information about rights and responsibilities to owners and residents, oversee newly required training for condo directors and provide resources for owners and residents. A new administrative authority administers the licensing of condo managers.
New forms were also introduced, some of which are mandatory. They include forms related to meetings and voting, information certificates, request for records and summary of lease or renewal. Condominium managers must now also undergo training and be certified.
Escayola says one of the complications has been that lawyers and those involved in the condominium industry often didn't know when the changes would be triggered and they were sometimes caught by surprise.
For instance, there was confusion around the proxy process, he says.
Escayola says navigating the system hasn't been easy and essentially requires the assistance of a checklist. That, he adds, can be further complicated in some situations when regulations conflict with legislation.
He points to the 35-day notice requirement to hold a condo owners' meeting. While, the requirement is in the Ontario Condominium Act, the regulations provide that if the meeting is the result of an owners' requisition, the notice period is reduced to 30 days. He says anyone who simply follows the legislation without referring to the regulations could end up being mistaken.
He says that also gives very little time for a corporation to provide the necessary notice for the meeting, once a requisition is received, and then organize and hold the actual meeting.
Because many of the substantive details of the amendments were put into the regulations, it is necessary to refer to the Ontario Condominium Act, the Condominium Management Services Act as well as the related regulations, says Laura Glithero, partner with Cohen Highley LLP in London.
But she is confident that as users become more familiar with the legislation, their comfort level will improve. The Ontario Condominium Authority, she adds, has been doing a good job providing tools and posting interpretations and summaries of the legislative requirements.
She expects to see ongoing improvements, including to some of the new standardized forms that were introduced, and are to be filled out digitally.
"The technology piece does pose some challenges for some directors and managers just because you can't just print out the form anymore and fill it out," she says.
Glithero is also waiting for the remainder of the first phase of the amendments to be implemented. That includes guidelines to the repair and maintenance obligations, which she says are fundamental to how a condo corporation operates.
Another section not yet enforced that she says will be helpful, are changes related to the annual budgets of condominium corporations. Those amendments are intended to provide more direction to boards when setting budgets and making changes as well as providing notice to the owners about changes to the budget.
"One of the things the changes in the act [have] encouraged is more communication to owners [by the condo corporation]. And a fundamental piece to that is the financial obligations to the corporation and changes to those obligations," she says.
A perhaps unintended consequence the many changes present is the burden that the amendments place on condo managers, who are now required to undergo training, be licensed and, as a result, incur additional expenses.
Founder of Lash Condo Law, Denise Lash says there's work resulting from the amendments, changing management agreements on behalf of condo corporations to acknowledge the extra work required of them.
While no timeline has been announced for the implementation of the second phase of amendments to the Condominium Act, Toronto-based Lash is in no rush to see more changes.
"What I'm hoping is that we just deal with phase one for now, I don't think we're ready for phase two," says Lash.
Shibley Righton LLP partner Audrey Loeb, too, sees a great deal more work and expense for condo corporations as a result of the changes.
And she expects the new Condominium Authority Tribunal, which has been launched in a limited capacity, could quickly be dealing with a large number of disputes because it costs just $25 to file a claim.
"The cost of going to the tribunal is so cheap that we think it will create an enormous amount of work and costs to condo corporations," she says.
"Why wouldn't you do it? By doing that you delay whatever is happening."