While the class action proceeding has opened up opportunities for litigants who couldn't possibly pursue a matter individually, some lawyers worry that the process still appears to be challenging and sometimes completely unavailable to the most vulnerable and powerless.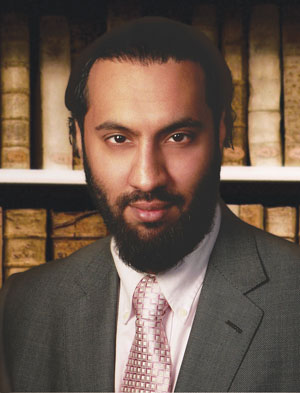 But Omar Ha-Redeye of Toronto is one lawyer who believes that class actions dealing with social issues are an option. "In a broader sense, there are social issues whenever there is injury or damage," he says. "For example, in the Caledonia class action, the grievances were social in the sense that people claimed harm in the enjoyment of their property."
Ha-Redeye also refers to the challenge to obtain pension entitlements for same-sex couples. "People use the actions to push back against larger companies and even government initiatives. It's a viable vehicle to use."
One factor limiting the use of class actions to address social wrongs is the perception that judicial attitudes remain opposed to the practice.
Sarah Shartal of Roach Schwartz & Associates attempted a social impact class action when she tried to force the Toronto Community Housing Corp. and the City of Toronto into specific performance measures for their repair obligations. She says it was met by an "infuriating" judicial attitude against the use of the vehicle for this purpose.
"The court is too uncomfortable to go anywhere near social impact class actions. They should be available as a systemic remedy when there is a systemic problem, such as patterns of behaviour or discriminatory actions by governments and other groups affecting dependent people."
Despite Shartal's annoyance with the court system, she was pleased to see that the government responded by increasing its budget for maintenance of public housing by $1 million.
Judith Wahl, executive director of the Advocacy Centre for the Elderly, has never used a class action in her 27 years of experience. Instead, her tools have been advocacy directed at the government to push for law reform and test cases.
Wahl recalls a case litigated in the late 1980s that explored whether rent control legislation applied to retirement homes. Her office represented 125 people, all with individual retainers.
"It was very time-consuming," she says. The case was successful and prompted the government to amend the tenancy legislation, but Wahl wonders whether a class action would have been a more efficient vehicle if it had been available at the time.
"If you have enough of a client group with a common issue, it is a potential option and a good vehicle for social justice claims," she says.
Julian Falconer of Falconer Charney LLP in Toronto launched the first application under the Class Proceedings Act on behalf of lawyers having trouble with their legal aid accounts. "Ultimately, it was not necessary to certify it because we negotiated a successful resolution of the issue," he says.
Falconer's firm has a public interest litigation agenda and does class actions, but the two are rarely combined. "The reason it is a challenge to integrate class proceedings and social change is that, firstly, there is an extremely high hurdle to get over in certification.
Secondly, while being a potent weapon, class actions carry the burden of very cumbersome procedural machinery. If your brief is to effect change in a timely and efficient way, it's probably not an effective use of resources."
Daniel Bach, a lawyer at Siskinds LLP in Toronto, believes that pursuing a purely social agenda is probably not enough to warrant a class action. "A lot of purely public interest questions don't need a class action. For example, the recent case on prostitution was not a class action on behalf of all prostitutes, but the ruling will have a broad effect.
You only need the instrument of a class action when you want to effect change and get compensation such as in the residential schools case, which was public interest litigation but also obtained compensation."
Eric Gillespie, counsel to the Canadian Environmental Law Association who has been heavily involved in
Pearson v. Inco Ltd.
, says class actions dealing with social issues are a possibility. "In theory, you could use a class action for non-pecuniary claims if the representative plaintiff had an arguable action that otherwise satisfies the certification criteria," he says.
Still, he concedes that in Inco, even health-related matters were left out of the compensation claim due to the individual issues involved. "It's not easy to do class actions in the environmental area for mass torts if property impact and impairment are not there. You could extrapolate that to social impacts. I don't think our courts are there yet."
But Falconer believes that the sizable damages awarded in the residential schools case warranted using the cumbersome process. "But that's the exception rather than the rule," he says, noting he prefers to proceed with a representative plaintiff as he's currently doing in a dispute over how the police interact with the Special Investigations Unit.
"Here's the point," says Falconer. "It could just have easily been a class action because it is a system-wide practice that police engage in. That was entirely within the range of options, but my experience with class actions is that they should be reserved for the most extreme cases.
Lawyers tend to see huge pots of gold at the end of the rainbow and don't appreciate the weight of the machinery they have to invoke. The process needs to create pressure and move quickly, but class actions are difficult to get off the ground and are the opposite of expeditious."