Family Law Contingency Fee Ruling Applications Sought By CBA Judge Sought For Simcoe Law Times Poll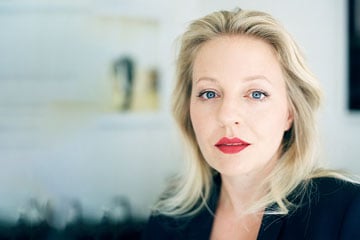 FAMILY LAW CONTINGENCY FEE RULING
The Ontario Court of Appeal has dismissed an appeal and upheld a Superior Court ruling that a "results achieved fee" charged by a family lawyer was a contingency fee and so prohibited under the Solicitors Act.
In Jackson v. Stephen Durbin and Associates, the decision states that when it comes to monetary recovery, "family law is fundamentally different from civil litigation," and "in these circumstances it is inappropriate for a lawyer's fee to be contingent on the monetary result."
"Our family law justice system in Ontario is a fragile thing and we as practitioners, who economically benefit from that system, have to be responsible because we're custodians of that process," says Heather Hansen, a certified specialist in family law and partner at Martha McCarthy & Company LLP in Toronto.
According to s. 28 of the Solicitors Act, along with criminal or quasi-criminal proceedings, lawyers are prohibited from taking a contingency fee in family law matters. The appellant in the case was Stephen Durbin and Associates, who had acted for Davis Jackson, a police officer, in his divorce.
Jackson signed a retainer with Stephen Durbin and Associates for hourly rates, daily court appearance fees and "an increase in fees in the event of a positive result achieved," according to the decision. At the end of the trial, Jackson was awarded sole custody, half of the house and costs of $192,000. The funds were held in trust by the appellant, who received $423,510.47.
Jackson's lawyers deducted $132,597.74 from the trust but then deducted a results achieved fee of $72,433.24. The decision states that it is unclear on the record how the latter figure was determined.
APPLICATIONS SOUGHT BY CBA
The Canadian Bar Association is calling for nominations for its national sections, in a range of practice areas. The CBA has more than 35 sections which are seeking nominations, according to its website.
Lawyers can apply online, and the deadline for applications is May 31.
More information is available at cba.org, or [email protected].
JUDGE SOUGHT FOR SIMCOE
The Judicial Appointments Advisory Committee is seeking applications for the role of judge in the Ontario Court of Justice, in Norfolk County (Simcoe). The judge who is appointed will spend approximately 80 per cent of their time on criminal law matters, and 20 per cent of their time on family law matters. The role will include regional travel. Applicants must have ten years experience as a barrister and solicitor at a provincial or territorial bar. All candidates must apply by June 8. More information is available at ontariocourts.ca.
LAW TIMES POLL
Lawyers say they are ramping up ahead of the rollout of new mandatory data-breach reporting rules going into effect in Canada in November. Readers were asked if they had done anything to prepare themselves or their clients for this change. About 31 per cent said yes, they'd let their clients know that companies are required to report a personal data breach within 72 hours of becoming aware of it. About 69 per cent said no, they had more work to do in this area.