Something's in the air. It's kinetic, insecure and unnerving. You can feel it in talking to people in your office, watching usually funny late-night TV shows that now seem like wakes or just taking in the looks on people's faces as you walk past them on the street. Something's in the air.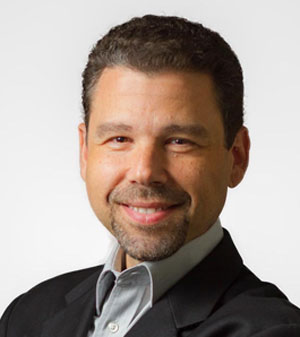 I hesitated to write too candidly about this topic because this is not a political column and I do not wish to presume to offer political opinion in this space, so I won't. That said, the unexpected and, for some, alarming election of Donald J. Trump as the next president of the United States of America has caused a discernable, seismic shift in the emotional tectonic plates that make up our communities. This includes the legal community, which does not want for informed, opinionated people. I don't recall perceiving this much of a psychological unhinging in society since the days following 9/11. This is not to suggest that the events are in any way analogous but, simply, to observe how deep and profound the reaction seems to be. These days, much of the news is preceded by an urgent "Breaking News" banner with corresponding dramatic music. In addition, sexual assault victims, Hispanic and Muslim Americans, among others, have endured a steady stream of emotional triggers, not to mention the impact on children.
As a therapist, my first reaction is to anticipate an increase in anxiety-related client calls. This is borne out by recent media reports that document something the American Psychological Association has called "election-related stress." It's a real phenomenon and it doesn't have to be directly related to news emanating from the U.S. election. Our culture of media saturation and perpetual connectivity renders us captive to an influx of news virtually designed purposefully to unsettle us. We've always had news, and the media truism that "If it bleeds, it leads" is not new. However, we now have infinitely more sources of "leads" inundating us with information that we may or may not need, which may or may not be healthy for us to take in. This comes in addition to what are already demanding lives as legal professionals, juggling time demands, client expectations, excessive workloads and the inherent challenges of staying current on jurisprudential developments.
All of this calls for strategies to cope with and counteract anxiety. First, don't let anyone tell you to "get over it" or "stop whining."
There is no such thing as an inappropriate emotion, and if you feel scared, anxious or stressed, you're entitled to your feelings. Under the current circumstances, you have many kindred spirits in that state of mind.
With that having been said, you should also put your fears into perspective. There was a time when most of what we knew about people and current events did not extend beyond what was happening within a 10-kilometre or so radius of our village or town. It's likely that our brains weren't built to take in 24 hours' worth of worldwide information, much of it sensational, dramatic and often traumatic. It is for this reason that some have taken to adopting a "news diet." These individuals either minimize or entirely eliminate TV, radio or Internet news sources from their awareness. Another cornerstone of coping with generalized anxiety is the availability of social support. Whether from family, friends, partners, colleagues or support groups, we gain powerful healing powers from our non-judgmental, loving and accepting social connections. They are a lifeline in tough times. The non-judgmental part is important because not everyone is a good support in each situation.
Pick wisely; those that will accept you as you are will support you in that.
When you find yourself overcome by anxious feelings, breathe. I know it sounds simple, but it works. It doesn't have to be full-out mindfulness meditation, though I highly recommend it. But, sometimes, you just need to do something to get out of your head and get present. Finding a focus in your breath and slowly breathing in and out and keeping that focus can do wonders to bring you into the now and calm your anxieties.
Good, consistent sleep hygiene is essential for healing and rejuvenation. Sleeping seven to eight hours, on a consistent schedule, with no distractions such as cellphones or TV, in total darkness, can do wonders to create a foundation of wellness. So, too, do good nutrition and limited or no alcohol, drug or caffeine intake help you heal and rejuvenate.
All of this is in service of a simple proposition: If you don't take care of you, who will? When you feel distress or anxiety — sometimes reasonably rooted in what seem to be upheavals in the world — self-care is your salvation. Don't let Trump or anyone else frame your existence. Choose what matters and focus on that. In this case, choose you.
---
Doron Gold is a registered social worker who is also a former practising lawyer. He works with lawyers and law students in his role as a staff clinician and presenter with the Member Assistance Program as well as with members of the general public in his private psychotherapy practice. He's available at
dorongold.com
.