The type of questioning  our two Supreme Court nominees faced in Parliament last week could only happen in Canada.
This isn't the United States, a country where politicians rip apart presidential choices for the Supreme Court bench in public. Sometimes, they fail the cross-examination and have to withdraw their candidacy.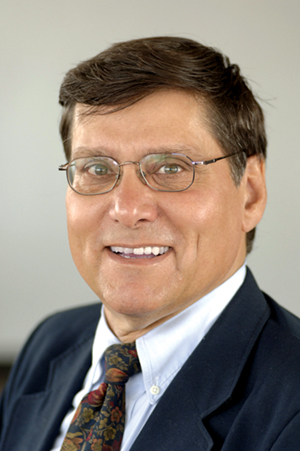 The Americans like hardball. But this is Canada, where things are much more polite. It's more like a game of croquet around here.
Take the so-called examination of Prime Minister Stephen Harper's two choices for the Supreme Court by a panel of MPs last week on Parliament Hill.
Ontario Court of Appeal justices Michael Moldaver and Andromache Karakatsanis faced the MPs for a solid four hours with only one recess.
At first, it appeared it would be a gentle affair with the learned guests offering all sorts of bromides about Canada's greatness and beauties, their love of its diversity, and their faith in the democratic process.
Moldaver noted he was the son of a Peterborough, Ont., scrap-metal dealer who left school at age 14 and wanted a better education for his three sons.
Moldaver, in fact, worked his way through high school repairing city streets and telling people he was a "roads scholar."
If they pointed out his spelling mistake, he told them that's how they spell Rhodes in Peterborough.
Karakatsanis made jokes about her Greek background with her parents arriving here with no money but nevertheless building up a business from scratch. "Of course, it was a Greek restaurant," she said to chuckles from MPs.
But there was an elephant in the room, and everybody sat around waiting for it to bellow. Finally, it did. The problem is that Moldaver can't speak French.
Even after he learned during the summer that he was under consideration for the Supreme Court job, he made no effort to take some of those free French lessons for judges.
The law is clear. It stipulates that in Canada, everyone has the right to a hearing before the top court in either official language.
The joke is that it doesn't say that the person who is heard has to be understood by the judges.
There's one unilingual judge on the Supreme Court right now, Justice Marshall Rothstein. He still hasn't learned French as he promised to do when he took the job. That causes a bind for his fellow judges when they get together to discuss cases.
One unilingual judge on the bench is enough. That's why the Barreau du Québec is opposing Moldaver's appointment.
As Moldaver spoke about his language difficulties, the hole only got deeper. He was trying to be charming. It didn't come out right.
Moldaver said he wishes he had his brother's language skills. He said he'd be talking to him. The trouble is that his brother isn't on the bench of the Supreme Court.
"I loved French in high school," Moldaver said at one point.
"I am hoping to have my brother's genes," he continued.
"I love talking to Quebec judges," he added.
Presumably, he doesn't talk in French with those Quebec judges. But at least he didn't say they're among his best friends.
MP Françoise Boivin, a lawyer who once pleaded before the Supreme Court and was pleased to do so in French, asked Moldaver when he got the first inkling that he might be on the short list for the Supreme Court. Moldaver said it might have been several months ago, possibly in July.
Someone then asked whether he had hidden from Harper's people the fact that he couldn't speak French. Moldaver replied that he hadn't.
So why didn't he start taking some of those free French lessons offered to judges?
Moldaver had no answer. Maybe he was busy in the summer. Who knows?
Boivin came back: "Were you waiting until after your confirmation?"
There was no need to answer. It must have hurt. MPs know how to do that.
Other MPs wanted Moldaver to promise that he'll learn French and not end up like Rothstein. But Moldaver said he wasn't going to promise anything because he's not the sort of person who makes promises he can't keep.
That didn't go over very well. Would he at least try?
"I will try to become as proficient as I can in French," Moldaver said. "I am what I am."
He read a statement in French that someone had written for him. "I have the highest respect for the French language," he said. "I will do everything in my power to learn French in the years to come."
It was as close to a promise the MPs would get.
The way Moldaver dealt with his language inadequacy cast a shadow on what would otherwise have been a joyful, light-hearted meeting.
For related content, see
"Solution to bilingual judges issue falls short,"
"Harper in conundrum over bilingual SCC judges,"
and
"SCC nominations leave gap."
---
Richard Cleroux is a freelance reporter and columnist on Parliament Hill. His e-mail address is
richardcleroux@rogers.com.