They've been talking about building a beautiful Federal Court building in Ottawa for almost a century — since 1920 to be exact. Meanwhile, the federal government continues to pay rent on private commercial office space year after year.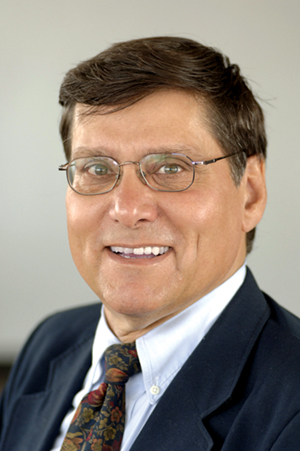 There are plans being studied for a permanent Federal Court, but the project has been moving at a snail's pace for decades. It's difficult to say if we're any closer now than we were 100 years ago. They could have built a Federal Court building several times over by now with money they've spent on annual office rentals.
The last Federal Court hearing that I attended for
Law Times
was in a room on an upper floor in the Royal Bank building on Sparks Street in Ottawa that looked more like a bankers' meeting room — which it was — than a federal courtroom in a major democratic country. In 1991, Prime Minister Jean Chrétien held a design competition among prominent Canadian architects and building firms to build the Federal Court a home of its own. The prominent Canadian architectural firm Norr Architects, Engineers and Planners won the competition along with the famous Uruguayan architect Carlos Ott.
The Norr firm built the fabulous Calgary Courts building the architectural world still raves about. It's the largest courthouse in the country.
Chrétien said the new court building in Ottawa would be named the "Pierre Elliott Trudeau Judicial Building" and would be located on the front lawn of the Supreme Court of Canada, a little to the west along Wellington Street.
It would be a worthy completion of the "judicial triad" promised decades ago and a nice way for Chrétien to reward the political boss who had appointed him justice minister.
Sadly, they haven't made much progress since the Chrétien announcement.
The worst setback came a decade ago. Along came a new prime minister, Stephen Harper. He cancelled the intended courthouse site on the front lawn of the Supreme Court and gave it to a group of Canadians who want to build a $5-million memorial monument to the Victims of Communism. Then a decade later, in 2015, Justin Trudeau came to power and he told the Victims of Communism they would be moving down the street to the Garden of the Provinces. The new Federal Court building was going back to its old site in the original plans.
Or is it? Not much has been said since.
Public Works Minister Judy Foote hasn't said when to expect construction to begin — maybe this summer, or this fall, or maybe next year.
The Norr architects in Ottawa who still have the contract have been told that only their boss in Toronto, president Silvio Baldassarra, can make public statements. So they have nothing to say.
Baldassarra isn't talking either. Four telephone calls by
Law Times
to his home and to his offices in Ottawa and Toronto earlier this month have elicited no responses from him. There was a break earlier this month when two media aides in Public Works, Jean-François Letourneau and Nicolas Boucher, answered a few questions on the telephone and even provided some written answers.
Letourneau wrote: "Public Services and Supply Canada continues to evaluate options to host permanently the federal courts."
Boucher said the new Federal Court would house the offices and hearing rooms of the Federal Court, the Federal Court of Appeal, the Federal Tax Court, and the Martial Court of Appeal, as well as the Administrative Courts Service. Everything is under "option evaluation."
Boucher added: "No decision has yet been taken with regard to the concept, the location, or the name of the building."
That may come as a surprise to some people who thought those issues had all been decided and we were just waiting for the official announcement as to when the shovel hits the ground in front of the Supreme Court building.
Now we're being told that even the name going up on the new Federal Court building may not be the original name Jean Chrétien chose.
And if the new courthouse will not be going up next to the Supreme Court building, where will it go up?
It seems we could be getting a long way from the original 1991 plans of those Norr Architects. And they're not talking. Could we be going backwards? And who gets the job of telling Jean Chrétien the Trudeau name he picked has been scrubbed?
Or for that matter, who tells Justin Trudeau? And whose name could up on the building?
Boucher says that everything depends on what options are chosen.
It's all up in the air it seems. Sooner or later, somebody in government will have to make an official announcement.
---
Richard Cleroux is a freelance reporter and columnist on Parliament Hill. His e-mail address is
[email protected]

.