The crime rate has gone down again for the ninth year in a row. It's now as low as it was 40 years ago.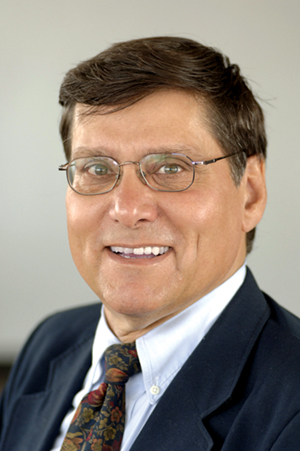 All through the 1970s and 1980s when Pierre Trudeau and Brian Mulroney were running things, the crime rate kept climbing. Then Jean Chrétien came to power and the crime rate began sinking like a rock. But it had nothing to do with Chrétien. We just suddenly had more old people than before.
It's no surprise the overall crime rate is going down. Crime is down everywhere in the western world and Canada is no different.
Nevertheless, Prime Minister Stephen Harper keeps bringing in tougher laws. It has nothing to do with curbing crime but it does get him votes.
The most violent of crimes is murder. There were 543 homicides in Canada in 2012; that's 55 fewer than in 2011. Murder was at the lowest rate since 1966.
You probably couldn't tell that if you live in Toronto after last year's Eaton Centre and Danzig Street shootings, but that's only frightening if you don't take into account the fact that Toronto has more than three million people.
Now get set for this statistic from the Canadian Centre for Justice Statistics: Toronto reported a seven-per-cent decrease in the crime rate in 2012. In fact, Toronto had the lowest overall crime rate for the sixth year in a row.
So where are the crime-ridden towns? Hang on for this one. It's Kelowna, B.C., where the crime rate actually rose six per cent in 2012. Regina came in second, but its crime rate still went down 10 per cent.
If all you worry about is violent crime, then you should know Winnipeg leads in crime severity followed by Saskatoon and Thunder Bay, Ont.
Break and enters and car theft are still a problem, often by young people. In Canada, there's about one break-in every three minutes and one car theft every seven minutes.
But the kids have better things to do, it seems. There were 5,500 fewer break-ins and 4,500 fewer car thefts last year. That's 43-per-cent lower than a decade earlier for break-ins and 57-per-cent lower for car thefts.
So what's going up or staying the same?
Well, sad to say, there were 21,900 sexual assaults reported to police in 2012. That's only 60 fewer than the year before.
The worst news is that for the second consecutive year, the number of sexual offences against children is up. That's bad news indeed. The increase is only three per cent. It's not overwhelming, but any increase is disgusting. Let's hope the increase is due only to more reporting of assaults to police.
The Harper government's reaction to the steadily decreasing crime rate has been to pretend it just hasn't been happening.
The government has been bringing in tougher laws with harsher penalties for people caught with marijuana while putting more people in jail and keeping them there for longer periods of time. It's as if Harper hasn't been reading the statistics.
In addition, Harper changed the law that said prisoners had to be kept in the least restrictive conditions to help their rehabilitation. The word rehabilitation was never in Harper's dictionary. So he brought in a new law that emphasizes the level of incarceration "necessary and proportionate" to the sentence.
"There's a reason he changed the wording," says Liberal MP Francis Scarpaleggia.
"You don't change language for nothing. The government did it so it could put more people in isolation."
But now we have a new justice minister, Peter MacKay, who hasn't always done exactly what Harper told him to and so far seems more concerned with issues such as curbing family violence. It's not necessarily a big change for the government but it's a shift in approach given its emphasis on tougher laws. Recently, for example, he touted a "victim-focused and victim-friendly approach to criminal justice and social services intervention."
Wait until Harper hears how MacKay has been talking.
---
Richard Cleroux is a freelance reporter and columnist on Parliament Hill. His e-mail address is
[email protected]